Pokemon Shuffle update (04/18/17): Safari, Talonflame, Zygarde Complete, Xerneas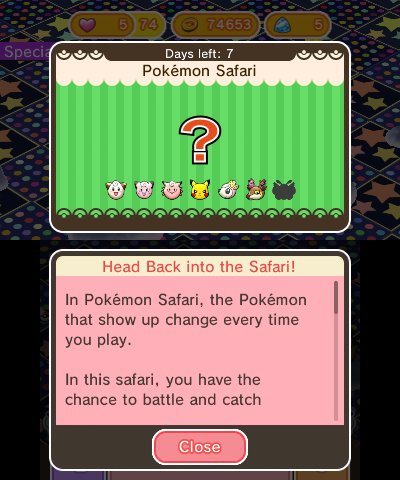 This week's Pokemon Shuffle update has gone live. First up, a Pokemon Safari repeat run has begun, featuring Cleffa, Clefairy, Clefable, Deerling Sawsbuck and Angry Pikachu. However, this time, this Safari run also includes Pokeball Pattern Vivillon.
Three stages have begun their repeat runs – Talonflame and Zygarde Complete Forme will be available until May 2nd while Xerneas will be available until April 25th. All of them give you Personal Skill Boosters if you've previously caught the Pokemon.
Finally, the rewards for the Mega Houndoom competition can now be claimed.
Leave a Reply