Pokemon Unite adds Mamoswine on September 29, trailer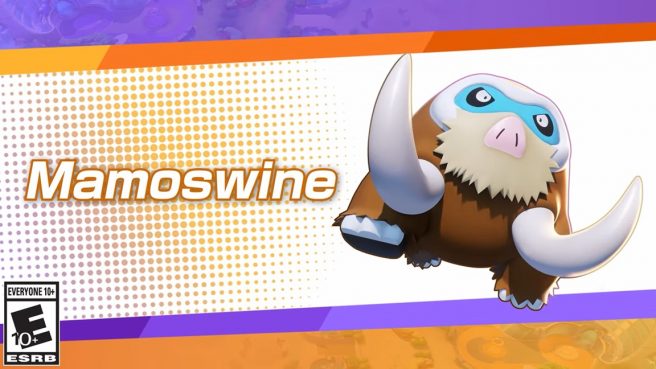 Mamoswine now has a release date in Pokemon Unite, as The Pokemon Company and TiMi Studio Group just confirmed that the character will be available on September 29.
Mamoswine can freeze opponents in their tracks. Take a look at the character in the new trailer below.
Other than today's news for Mamoswine, things have been quite busy for Pokemon Unite as of late. The game just landed on mobile devices this week, and full cross-play functionality is supported with Switch. Additionally, the Galactic Ghost 094 battle pass went live, which features space-themed items. Players can complete daily and weekly missions to raise their battle pass level and obtain rewards based on that level. Also added are Unite squads where users can more easily connect with others.
Pokemon Unite has a number of Pokemon for players to use outside of Mamoswine. Blastoise, Blissey, Gardevoir, Zeraora, Pikachu, Charizard, Snorlax, Crustle, Greninja, Eldegoss, Talonflame, Lucario, Venusaur, Mr. Mime, Slowbro, Absol, Machamp, Wigglytuff, Alolan Ninetales, Cramorant, Gengar, Garchomp, and Cinderace are all currently in the game. We'll keep you updated as more Pokemon are announced and made available in Pokemon Unite.
Pokemon Unite is now available on Switch as well as mobile via iOS and Android.
Leave a Reply