PowerA making a Breath of the Wild Switch messenger bag, Zelda and Mario stands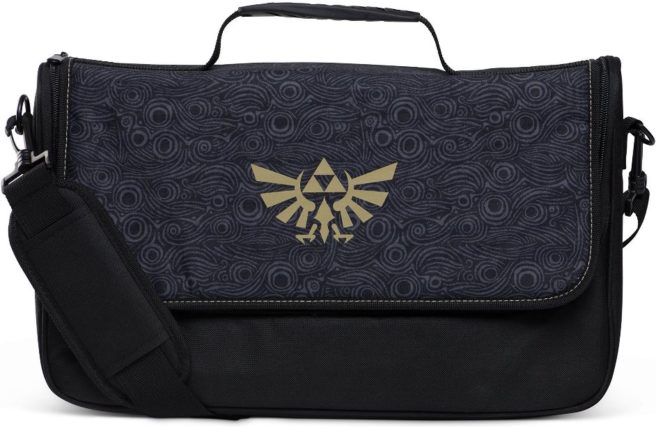 New Switch accessories are on the way from PowerA. Three items are set for release this month.
First up, a Breath of the Wild messenger bag is lined up for March 15. Here's an overview of the product:
The Officially Licensed everywhere messenger bag stores the complete Nintendo Switch system for easy portability, and the Zelda: Breath of the wild Edition is Designed for true fans. It features a removable internal case to protect and carry the Nintendo Switch Console, and remaining compartments for all other components. Design, security, and comfort make this bag a must-have for the Nintendo Switch gamer on-the-go. This bag is Officially Licensed by Nintendo, so you can game however you like, wherever you like.
If a messenger bag isn't your sort of thing, perhaps you'll be interested in new Mario and Zelda stands. These are due out on March 10 and March 25 respectively. Amazon has the following descriptions of the product:
Officially licensed by Nintendo, the "Super Mario" / "Zelda: Breath of the Wild" Compact Metal Stand is designed to hold the Nintendo Switch so you can play and charge at home or on-the-go. Made of durable aluminum alloy, this stand features 2-point articulation for adjustable viewing angles. Anti-slip rubber pads keep the Nintendo Switch in place and prevent the stand from sliding. Its fold-away design fits right in your pocket or in the included drawstring travel bag. Take this stand anywhere to play in tabletop mode.
You can pre-order the Breath of the Wild messenger bag on Amazon here, the Mario stand here, and the Zelda stand here.
Leave a Reply