Puzzle & Dragons X – collaborations, versus mode, anime trailer, and more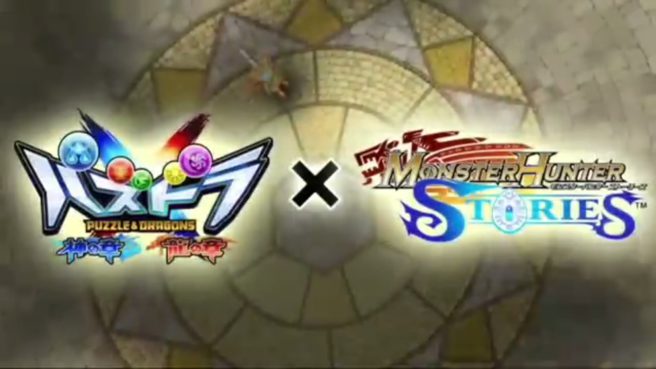 Puzzle & Dragons X was featured in a big way today at GungHo Festival 2016. There was news about a couple of collaborations, a versus mode, and more.
The first new Puzzle & Dragons X collaboration ties into Taiko Drum Master: Dokodon! Mystery Adventure. In Puzzle & Dragons X, players will be able to make friends with Don-chan and Tamazo X Don-chan. And in Taiko Drum Master: Dokodon! Mystery Adventure, free music from Puzzle & Dragons X will be offered at launch while also including Tamazo X Don-chan in Adventure Mode.
Monster Hunter Stories will also be seeing a collaboration in Puzzle & Dragons X. Rathalos and Nargacuga are being included as bosses, and it will be possible to create Soul Armor for each. This content will be distributed via a quest on August 10.
Aside from that, GungHo Online Entertainment provided a first look at Puzzle & Dragons' versus mode, which is accessible at the Dragon Coliseum. The main objective here is to eliminate your opponent's health. Battles are carried out by choosing skills and then playing a puzzle. The game determines the amount of damage for both players, and the person who has the higher attack amount can damage their opponent.
Check out the video below for footage of the collaborations and versus mode, as well as a trailer for the anime series, and a commercial for the title itself. We also included some gameplay that ties into the new toys.
Leave a Reply