Reggie on Wii U's failures and how the system was essential for Switch's creation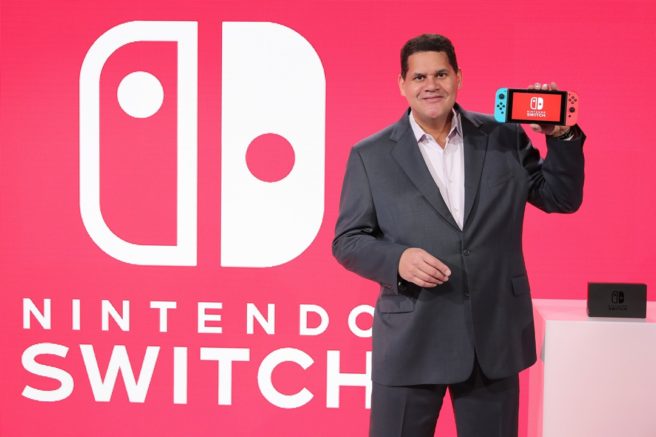 At the 2018 GeekWire Summit in Seattle earlier today, Reggie Fils-Aime stopped by. The Nintendo of America president addressed the Wii U's failures, but also spoke about how it eventually paved the way for Switch.
Speaking about the Wii U, Reggie stated:
"We had launched the Wii U, following on the heels of the Wii, which had sold 100 million units globally. The Wii U did not have that same level of success. But what we heard from consumers is that the proposition of a tablet that they could experience gameplay [with], coupled with the ability to play games on the big screen TV, was really compelling."
Reggie added that Wii U wasn't necessarily a "beta test" for the Switch. However, it was essential in leading to what would eventually materialize with Switch.
"Without our experiences on the Wii U, we would not have the Nintendo Switch in terms of what we learned and importantly what we heard from our consumers. They were telling us, 'I want to play with this tablet, this GamePad for the Wii U, but as soon as I get more than 30 feet away it disconnects.' So the core concept, something that you could take with you anywhere anytime, was really compelling."
Later during the talk, Reggie was asked about how he approached leading Nintendo through Wii U's failure. He said that reinvention is "in our DNA," before adding:
"We reinvent ourselves every five, ten years. We have to, in this fast-moving entertainment business. When you're doing well, don't be excited about that high-flying performance. When you're doing poorly, don't be sad. Always have an even keel and always focus on the next big adventure. And that's what we do."
Leave a Reply