Reggie shares his thoughts as to why there hasn't been a new F-Zero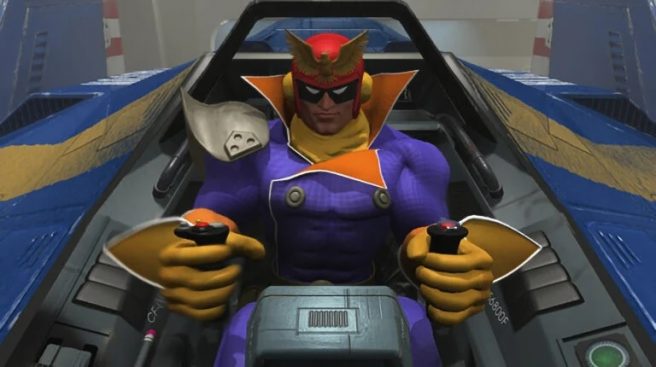 Nintendo has many franchises that it supports, but F-Zero is one IP that's been neglected for many years. F-Zero Climax on the Game Boy Advance – which only released in Japan – was the last entry in the series, and it came out way back in 2004. You have to go back to the GameCube in 2003 as the last home console title with F-Zero GX.
Reggie Fils-Aime retired as the president of Nintendo of America back in 2019, but he was around for all of those years that F-Zero went on hiatus. In an interview with GamesBeat, he shared his own thoughts as to why the franchise has been "abandoned".
Here's what he had to say:
"Why was F-Zero abandoned? The insight I would share is that, at least during my tenure, Nintendo developers were always experimenting with different gameplay styles, always thinking about where a unique experience could be applied back, either to an existing franchise or maybe creating a new franchise. My bet is that somewhere in the Kyoto development centers, some developer is playing around with an idea that might be applied to F-Zero. It's never a situation, at least in my experience, where the company makes a conscious decision not to continue supporting X-Y-Z franchise. Historically it just hasn't worked that way, not when I was there."
Back in 2015, Shigeru Miyamoto said that a new game might be possible "if we create a new type of controller interface and we find that controller interface is particularly suited for F-Zero". Meanwhile, retired Nintendo artist Takaya Imamura believes it would be "hard to bring it back" if the company doesn't come up with "a grand new idea".
Leave a Reply