Rocket League players on Switch can now earn Fan Rewards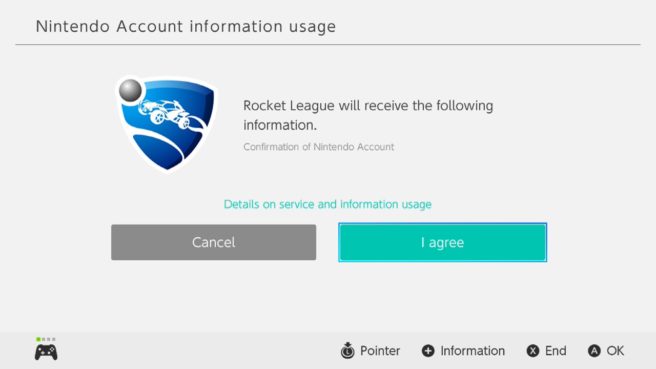 Following the last major Rocket League update on Switch, players noticed an option in the menu to link their Nintendo Accounts to Twitch. The initial speculation was that the option was tied to Fan Rewards. Psyonix officially confirmed that was the case yesterday, and has shared details about the whole initiative.
Rocket League players on Switch can connect their system to the Fan Rewards website and be eligible for Fan Rewards by following these steps:
Step 1: On the Switch version of Rocket League, go to extras and select the "Link Nintendo Account" in the 'Extras' menu

Step 2: Authorize Rocket League to use your Nintendo Account. Simply follow the prompts on the website and once you're done it's onto the final steps for Fan Rewards!

Step 3: Once you've authorized your Nintendo Switch account to use Rocket League, head over to the Fan Rewards website and login with your Twitch account.

Step 4: After you login, select the Nintendo Switch as your platform of choice then add your Switch account information to the site.

Step 5: Once completed, tune in to Rival Series and RLCS broadcasts on twitch.tv/rocketleague to start earning rewards for your Nintendo Switch Rocket League account!
Rocket League Fan Rewards can be obtained by watching live Twitch streams. Rewards include exclusive tradeable decals, rocket boosts, toppers, and wheels.
Leave a Reply