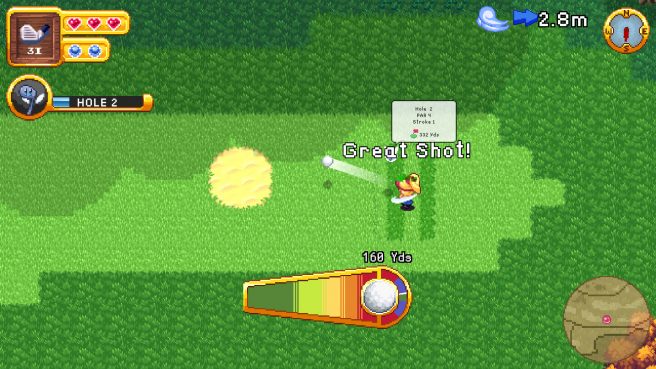 RPGolf Legends, a golfing RPG and sequel to RPGolf, has been made available for pre-purchase on the Switch eShop today, and is scheduled to arrive on January 20th. Check out some gameplay footage ahead of its launch with the video below the break.

Here's an overview for RPGolf Legends:
Story

An evil force has sealed all the golf holes in the world! Join forces with the spirit of a golf club and embark on a fantastic action-golfing adventure to save golf in the world! Ride a ship, an airship and sometimes even golf carts to travel around a unique world where monsters and golf coexist!

Features

– A total of 54 holes to enjoy in six unique environments
– Play golf tournaments and match plays against NPCs
– Fight formidable foes using …golf clubs!
– A unique class system featuring unique skills and look
– Dungeons to explore and golf puzzles to solve
– An open world full of characters and different quests to complete
– Go around the world fishing, crafting, exploring and a lot more!
Publisher Kemco and developer ArticNet have stated that RPGolf Legends will arrive digitally on the Switch eShop on January 20.
In case you missed it, the latest English trailer for the game can be found here.
Source: Kemco PR
Leave a Reply