Rumor: Marvel Ultimate Alliance 3 datamine points to new story content and more; new costumes discovered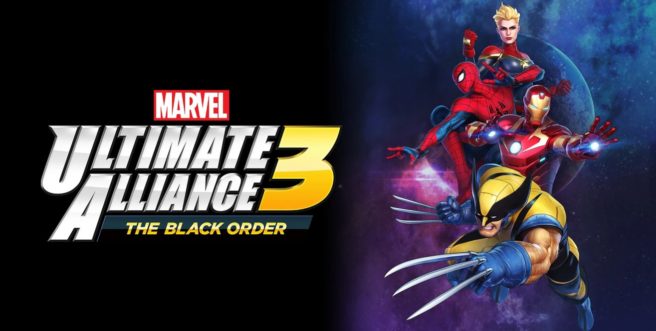 There's still more content planned for Marvel Ultimate Alliance 3: The Black Order. Aside from more costumes that will be free to all players, new DLC is in the works featuring the Fantastic Four.
An apparent datamine may give some additional insight regarding other possible additions for Marvel Ultimate Alliance 3. It seems that there could be some additional story content in the pipeline, for example.
Here's a summary of what was supposedly uncovered:
– Beast, Professor X and Dark Phoenix mention several team bonsues, including "Inhumans", which doesn't currently exist.
– Medusa has a new voice clip added (possibly select sound). These, to me, signal we may get a playable Medusa and Black Bolt to round out an Inhumans team.
– Spoken NPC dialogue indicates new Story. The Negative Zone and Doomstadt are explicitly named.
– Negative Zone mentioned to be very cold by Iceman and that it doesn't bother him.
– Doomstadt seems to be in trouble, possibly has vampires. Cable mentions not having enough gear to take on a Celestial, so I think it might involve Galactus.
– At one point Cable calls out Annihilus by name and says he'll squash the future he causes. Annihilus is usually the leader of the Negative Zone, so it seems he'll be the boss there.
– New costumes coming: Gwenom, Anti-Venom, Mile Morales hood + vest (in costume), Ms Marvel lightning t-shirt + scarf
That's not all of the news for Marvel Ultimate Alliance 3. Originally, it seems that a different set of costumes were planned to be made available alongside last week's update – which ties into the datamine above.
The following image was found on Marvel's website: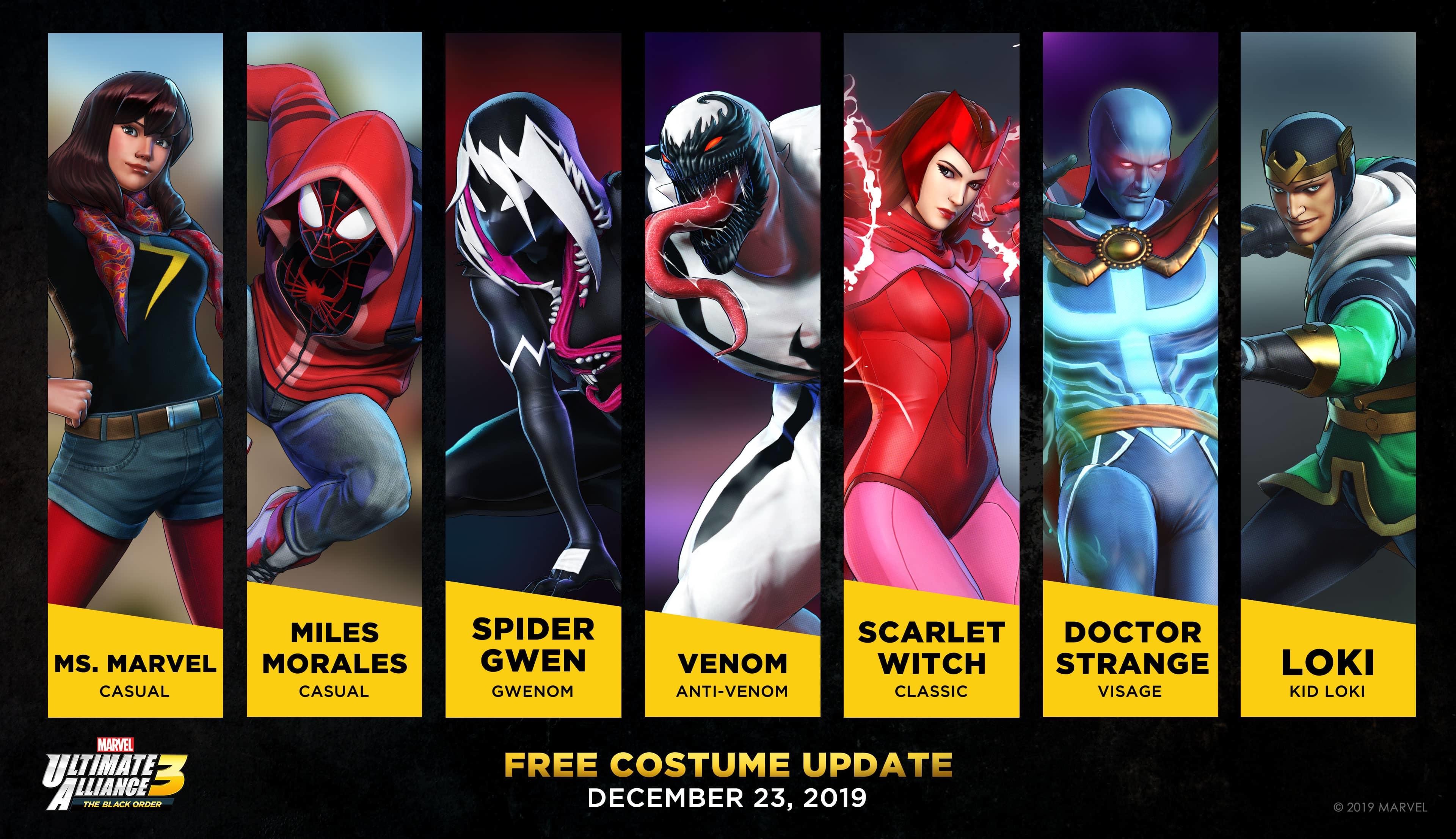 Meanwhile, the costumes below ended up being implemented instead: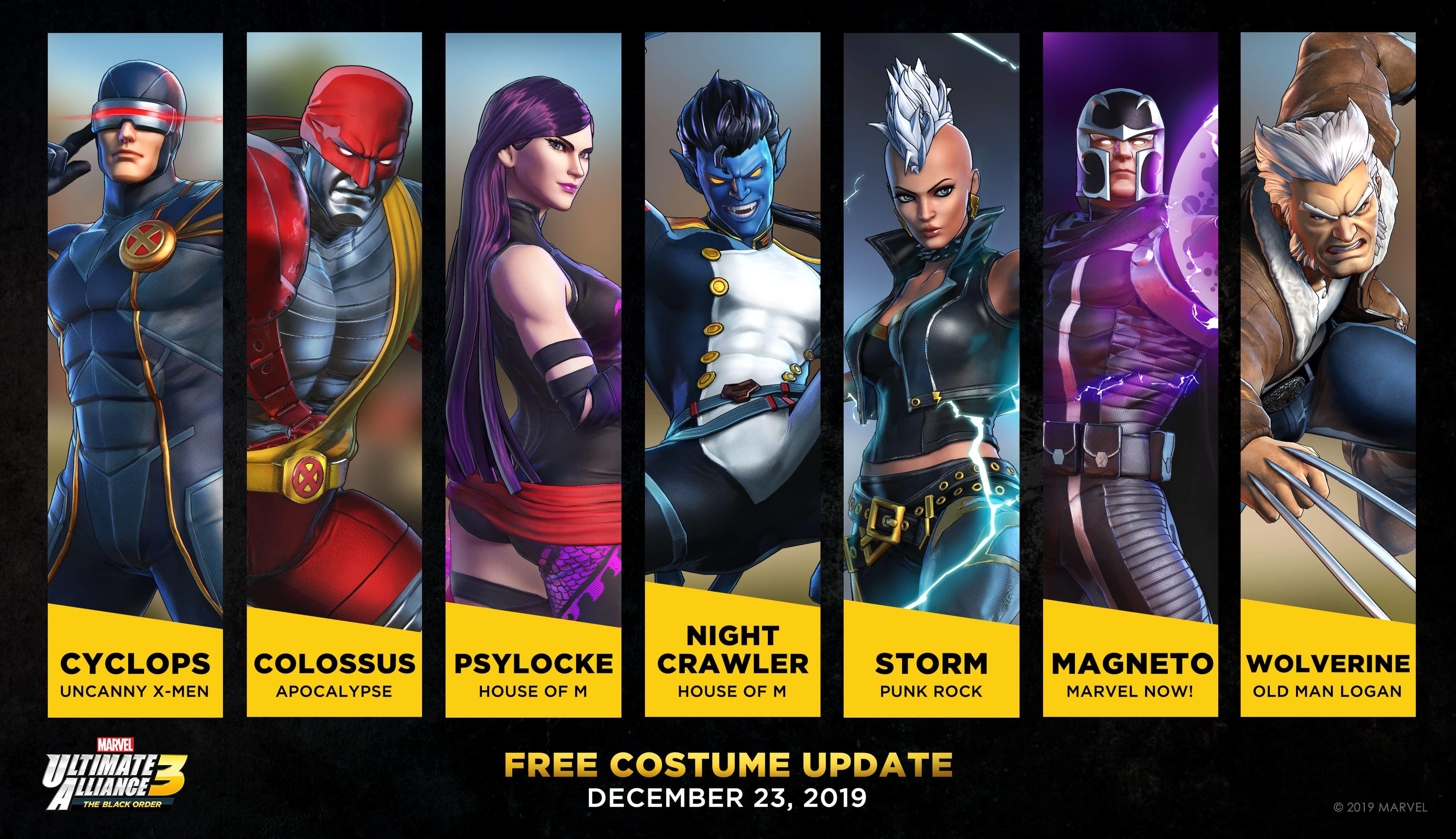 We'll keep you updated as we hear about future plans for Marvel Ultimate Alliance 3.
Leave a Reply