Rumor: New 2D Metroid in the works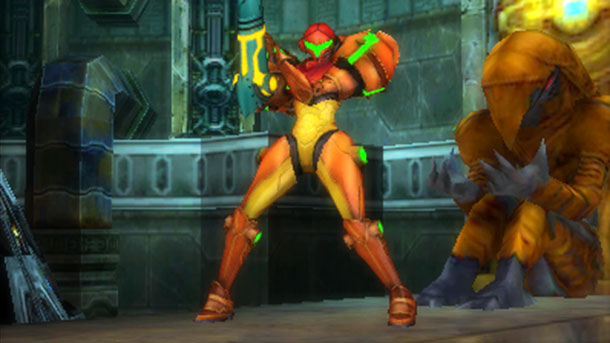 After a fairly lengthy hiatus, 2D Metroid was back in the spotlight with Samus Returns. Nintendo and MercurySteam partnered together on the 3DS game, which debuted last September. It wasn't entirely new, but was a remake of the Game Boy title Metroid 2: Return of Samus.
Samus Returns could be just the start of Metroid's 2D resurgence. Rumor has it that another entry in the franchise is in development.
That speculation stems from comments made by ResetERA / NeoGAF member mocolostrocolos. While we typically shy away from posting rumors from those with proven track records and random speculation, mocolostrocolos hinted at Samus Returns as early as 2016. A Metroid 2 remake was referenced on numerous occasions. However, it wasn't until E3 2017 in June that Nintendo finally revealed the MercurySteam-made title – which mocolostrocolos also teased would happen a few days prior.
As for the new 2D Metroid, mocolostrocolos claimed last month that it's "on a really early production state." It may have had development issues at one point, though "now seems to be fine." The only other tidbit mocolostrocolos provided is that the team working on the project is not an internal Nintendo team.
That's the only information we have to go on, assuming the tidbits mocolostrocolos have shared are accurate. It isn't clear what platform(s) the new Metroid would be on, but with Nintendo seemingly moving on from 3DS, Switch would naturally be a strong candidate.
Leave a Reply