Rumor: New Beyond Good & Evil is more of a reboot, CG trailer at NX reveal, targeted for Summer 2018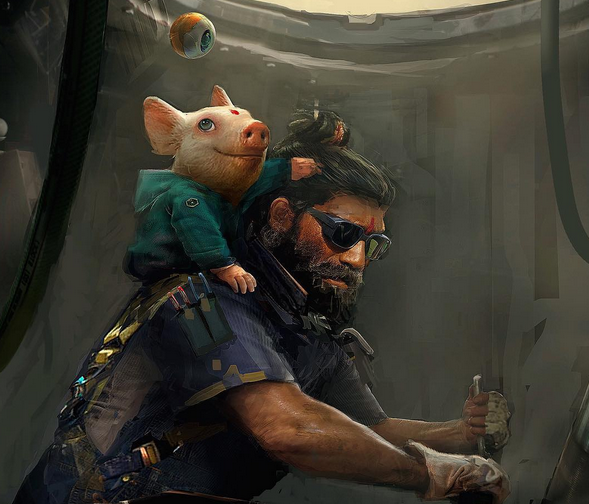 Destructoid shared a report earlier this year that a new Beyond Good & Evil game would be heading to NX as an exclusive. Since then, creator Michel Ancel has shared numerous pieces of art, ultimately leading to a confirmation that a new title in the series is in pre-production. LetsPlayVideoGames – and the author of Destructoid's initial piece – is now sharing additional information about the situation with an article of its own.
Having spoken with a source at Ubisoft, the site reports that the new title "is planned to be more of a standalone reboot than a traditional sequel." LetsPlayVideoGames goes on to say, "the currently planned direction for the game is that it will partially retell Jade's origin tale from Beyond Good & Evil, flesh out Peyj's backstory, then continue to extrapolate on the ending of the original game." By doing so, new players wouldn't feel intimidated to give it a shot, and fans would have some closure about the original's cliffhanger at the end. We would also learn "who Jade is and what drives Pey'j." The plan would be to give the game a subtitle instead of a number at the end.
As for when we'll be seeing something of the new Beyond Good & Evil, LetsPlayVideoGames has heard that a CG trailer will be shown at the unveiling of NX. Also, if the site si correct, it will be exclusive to Nintendo's upcoming platform as Destructoid originally claimed. Ubisoft is also said to be targeting a Summer 2018 launch.
Leave a Reply