Rumor: Splatoon to possibly be delayed in Europe?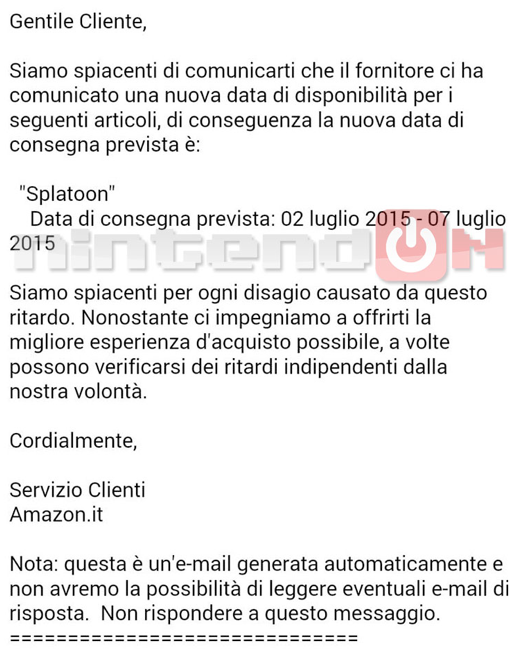 There is a screenshot of what appears to be an email from Amazon Italy that states that there has been a delay to the release of Splatoon for Europe. The email goes on to say that the game has been delayed in Europe until July and would ship around July 2 – 7.
The email was posted on a European site that focuses on Nintendo related news and games. At this time there is no confirmation on whether or not this rumor has any credence but stay tuned as we will update as more information becomes available.
Leave a Reply