Rumor: Two more Mario Tennis Aces playable characters possibly discovered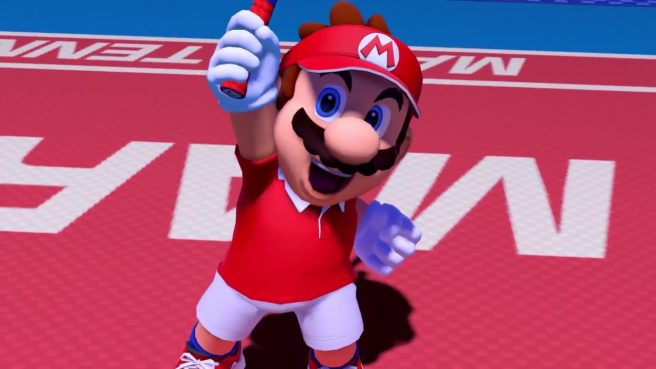 New Mario Tennis Aces characters have surfaced in unexpected ways. We've seen them pop in through official videos and even pre-order merchandise in Japan.
We may have another two characters on our hands thanks to the official Japanese website. It goes without saying, but spoilers follow below.
The first new character appears to be Dry Bones. He's shown rather clearly in screenshots from the website. Not a confirmation, but it wouldn't make sense to have him on the court if he wasn't playable.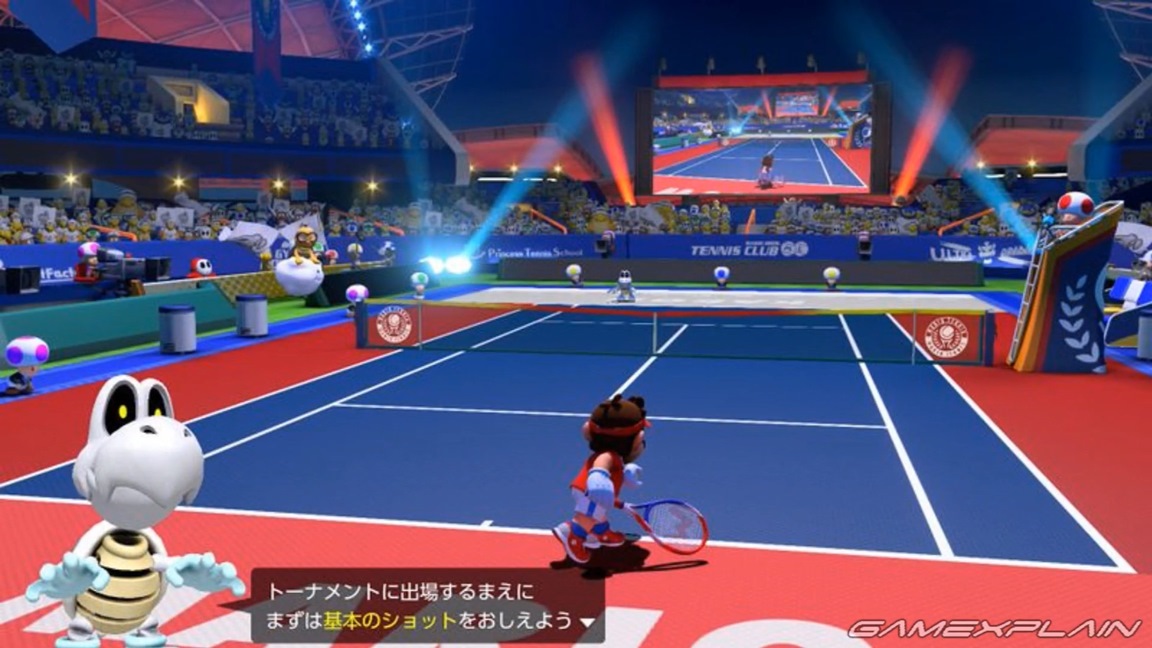 Slightly less certain is Shy Guy. This character is shown holding a tennis racket in another of of the images from the same site. It's not as definitive as Dry Bones, though things are at least looking encouraging.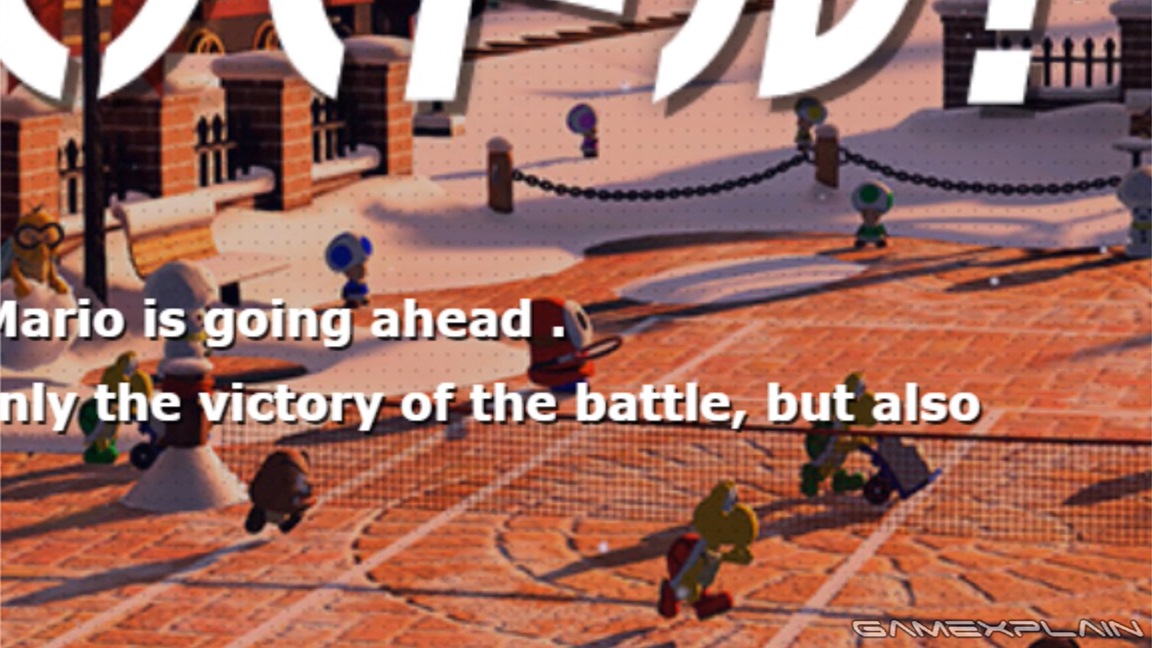 Leave a Reply