Sakamoto on Chozo inspiration, MercurySteam's understanding of Metroid, remaking Metroid II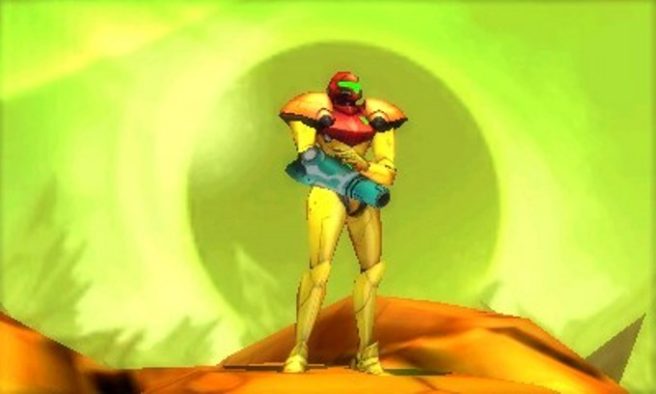 Metroid: Samus Returns producer and series co-creator Yoshio Sakamoto has been fielding media interviews since the title's initial showing at E3 last month. This includes TIME, who has some choice words from Sakamoto.
Among his remarks, Sakamoto touched on what inspired Chozo and the overall aesthetic. And for Samus Returns specifically, he discussed working with MercurySteam and the studio's true understanding of the franchise. Sakamoto also further commented on why it's the right time to remake Metroid II.
Find these excerpts from Sakamoto below. You can read TIME's full piece here for a few more comments.
On what inspired the Chozo and history of the series aesthetic…
"I think the Chozo artifacts and some of the other objects that appear through the franchise, probably some of that is inspired by the Egyptian cultures as other ancient civilizations. It's really just a great creative development, incorporating different civilizations and what this whole Chozo race would have been like, both culturally and aesthetically."
On working with MercurySteam…
"I think there's a process that takes place when we're bringing something to new hardware, where we want to of course incorporate the features of the hardware in a way that highlights what we're trying to do. If you bring two similar systems together, our experience with Metroid and MercurySteam's with Castlevania, it doesn't always result in a hybrid system that's better. In this case MercurySteam had such a great understanding of what is fundamentally Metroid that they were able to synthesize their experiences seamlessly, bringing fresh stimuli, a fresh perspective and a different set of sensibilities."
"And so I said 'I'm going to Spain.' So we flew to Spain, met with Jose [Luis Márquez, of MercurySteam], had a lot of different talks, and I thought 'Yeah, this is going to work, let's give it a shot.' I really felt like it was a completely bullseye from the get-go. This team knows Metroid, they know what they're doing, they get it."
On remaking Metroid II…
"Because it's an old game, it didn't feel like there were a lot of people who had the opportunity to see or even know about the baby metroid. Plus it's a tough game, and you don't see the baby metroid until the end, so it's possible that even people who played it might not have seen it. And so I thought if I get the chance to work on a 2D scrolling Metroid again, I want to go to that game."
Leave a Reply