Sakamoto on Metroid: Samus Returns' development, final boss, Switch, more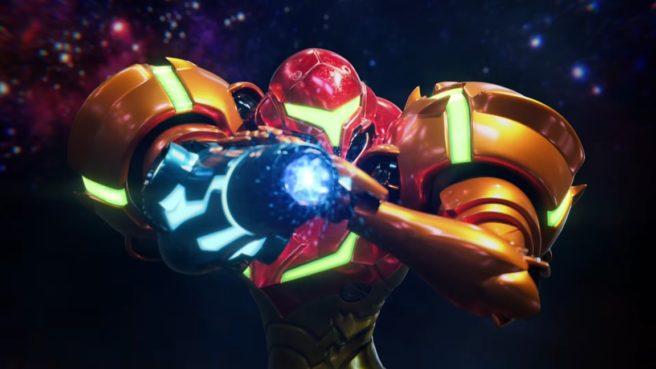 Spanish site HobbyConsolas was recently about to speak with Nintendo's Yoshio Sakamoto. Sakamoto had a bunch to say about last year's Samus Returns, including its development, how the final boss came to be, and more. He also comments on why there was never a Metroid on DS and why it took so long for a 3DS entry, Switch, and a few other topics.
Here's a summary of what Sakamoto mentioned:
– Sakamoto says the biggest challenge was overcoming the reputation of previous entries in the series and fans' memories of them
– This was also the first new 2D Metroid on 3DS
– There were also the regular difficulties one encounters during game development
– Sakamoto says Metroid has evolved in all areas, be it gameplay, graphics, etc.
– Sakamoto thanks the fans for allowing Metroid to evolve
– On whether he looked at the Prime series when developing the Metroid 2 remake: "Absolutely."
– Samus Returns reuses sounds from Metroid Prime and songs from Super Metroid; Sakamoto feels there are certain sounds that fit well with certain things, so it was inevitable that the same sounds and melodies were used; they weren't just reused for the sake of it
– There was never a Metroid on DS due to its tech specs, so it sounds like Sakamoto felt the system wouldn't be able to realize his vision
– It took awhile for a Metroid to appear on 3DS due to various circumstances like not being able to have the right team
– Samus Returns was on 3DS instead of Switch to take advantage of stereoscopic 3D and dual screens
– Sakamoto has long been interested in a user interface in which a map can always be displayed and using the touch screen
– Sakamoto says Switch is an attractive piece of hardware, and there various possibilities
– He can't say anything about developing a new Metroid for Switch, but he's always aware about potential options
– Regarding breaking the conventions of Metroid like Zelda: Breath of the Wild, Sakamoto is always trying to find new ways of approaching games no matter the title he's working on
– Sakamoto wanted to remake Metroid 2 since it tells an important part of the series, and he wanted more fans to be aware of the story since it's been roughly 20 years since the original release
– MercurySteam gave a proposal, and thought it was interesting to work with them on the remake
– There weren't difficulties with MercurySteam being in Spain since the two sides talked regularly and progress continued 24 hours a day as one side could work while the other slept
– Samus doesn't speak in Samus Returns because she didn't need to
– On Samus' role, Sakamoto says it changes depending on the concept and theme of the game
– The same also goes for the approach to narrative style
– The images you can unlock in Samus, featuring the Chozo and the final scene, seem to imply something about the tribe; Sakamoto only says that it does indeed imply something, but wants fans to try and figure out what's meant by it
– MercurySteam had the idea to make Ridley the final boss of Samus Returns
– Sakamoto thought this would surprise the fans and they would enjoy it, so he approved the idea
– Sakamoto says the 2D Metroids he's working on and the Prime games are different series and there is no direct link between their stories
– When the Prime series started, he agreed with its producers that they should try to preserve the timelines and a minimum level of consistency, but also to be free to create the games that they considered appropriate and avoid doing anything that would severely impact the other
– Sakamoto is most proud of Samus Returns for having launched a new 2D Metroid that was well-received and working with a great team
Thanks to Jake for the tip.
Leave a Reply