Sakamoto on Metroid: Samus Returns – melee counter, MercurySteam collaboration, bringing it to life, more action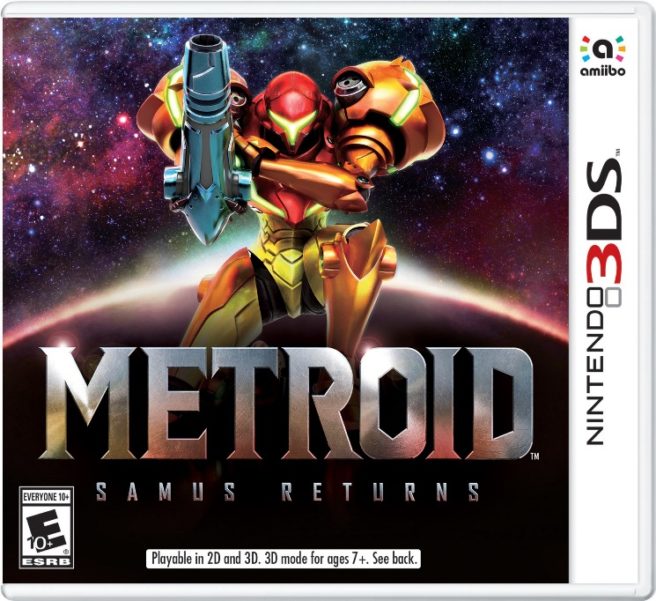 Yet another Metroid: Samus Returns interview has appeared online with Yoshio Sakamoto. In a talk with CGMagazine, Sakamoto commented on the game's new melee counter, working with MercurySteam, how the game was brought to life, heavier action focus, and more.
We've highlighted notable excerpts from the interview below. You can read the full discussion here.
On whether the 360 degree shooting control has an effect on the map in terms of placement or how wide the physical space is to move around in…
Sakamoto: I think in terms of enemy placement, yeah I think it has a factor on where we placed [them]. We are re-visiting this game, so while we are working on the map, there have been some changes as a result of the incorporation of the 360 degrees ability.
On the melee counter…
Sakamoto: Yeah I don't think we consciously looked at reconstructing areas of the map to create spaces where the melee counters will have be used or would be previously used to create tension. But that being said, you know there are a lot of really quick maybe surprise encounters with enemies and Perhaps some of the placement decisions may have been based on "oh! The fact we have this melee counter now."
On whether MercurySteam's input have any effect on gameplay elements…
Sakamoto: I don't think there is any change in the direction of the game via that collaboration. Personally, my image of the collaborative efforts between Mercury Steam and ourselves was that we both brought our experiences and our know-howw to the table, and we used those to expand upon, and to literally pull out the potential of the Metroid series. So, the direction was pretty much, this is what we want to do, they were just able to do that and we were able to expand upon that.
On how Samus Returns was brought to life…
Sakamoto: Basically, as we talked about it, it's been something that's been in the back of my mind for a long while, and I think at some point you know recognizing that there's a popularity for 2D style [Metroidvania] games, perhaps from the indie scene, and from other channels as well. Then, looking at Nintendo's over all strategies in the industry, and, of course, Metroid is a very important IP for Nintendo. But timing is something that needs to be taken into consideration when we are going do this. So, basically I have this image of what I want to do, there's a timing thing, there's a strategy, and then there's the question of "do I have hardware available for me to bring what I want to life?" In this case Metroid: Samus Returns, the 2DS and 3DS was the platform we were looking at, and then we first look at the overall industry needs and… [it gave] me the momentum to say "hey look at this thing I have been talking about! Well I think this is the right time." It's a much more organic start, rather than say some sort of process. And I think this title fulfills all of those conditions. This is the title that hit everything we are looking at.
On whether there was a conscious decision to make Samus Returns a little more action heavy…
Sakamoto: Absolutely! There are a lot more abilities, than were present in the original Metroid II …we have taken the abilities we had it with the main titles and brought it into this game as well. There's just more these can do. And of course, we also have the other main camera, which was understood by the partnering production, which was suggested by our invaluable partner in the production of this title, MercurySteam. That plus some of the new actions that we had added increased the action.
On staying true to the original game while keeping it fresh…
Sakamoto: So, of course, I agree with you, that's really important thing to do, that balance is very vital to the success of the title, and I believe there are tons of Metroid II fans who really want to play this game we are very conscious of not wanting to create something that will disappoint them as they revisit this title in the series. But I do think the idea of creating something for this existing Metroid II fans and adding new things into it. [will show that] yeah, it's your game, but it's a new experience and you're going to give it a new vision that's hopefully, even more, fun and that was really stimulating. That was something we had to take very seriously but I think we're able to preserve the essence of the original title and add to it this new stimulus, this new excitement that is going to make them really pleased with it.
Leave a Reply