Sakurai says he keeps quiet about the games he's playing to avoid Smash Bros. speculation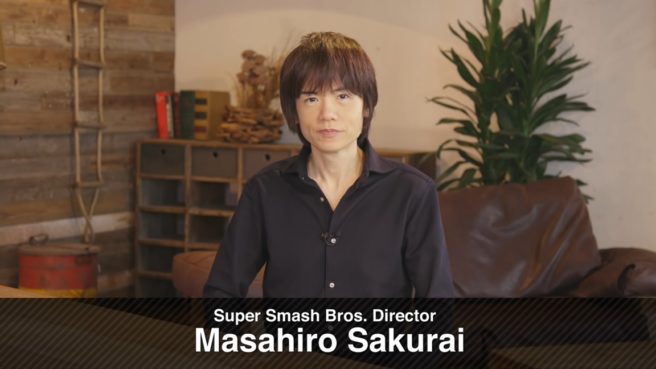 There's nothing quite like Super Smash Bros. speculation. Given the series' popularity and mystery surrounding unannounced characters, fans can't help but wonder about who could end up in the game. However, because of this curiosity, director Masahiro Sakurai has to be careful as to what he shares.
Writing in his latest Famitsu column this week, Sakurai mentioned that he tends to "play a ton of games". But since fans may begin to speculate and there could be misunderstandings, he generally doesn't reveal what he's been playing.
Here's our translation of the excerpt:
"I normally play a ton of games, but if people find out what kinds of games I'm playing, they have a tendency to start making a fuss over, 'Did Sakurai just confirm so-and-so for Smash?!' These misunderstandings spread like wildfire particularly in countries abroad. I have to be extremely careful, so I don't write about what I'm playing on Twitter, and I have to decline appearing on TV shows or programs that highlight a specific game."
Super Smash Bros. Ultimate will have close to 100 characters when all is said and done. A new fighter from ARMS is joining the game this month, with five more characters to follow later. After wrapping up the Fighters Pass Vol. 2, Sakurai has indicated that there won't be any additional DLC for Super Smash Bros Ultimate.
Leave a Reply