Samurai Jack: Battle Through Time game length revealed, multiple difficulty modes included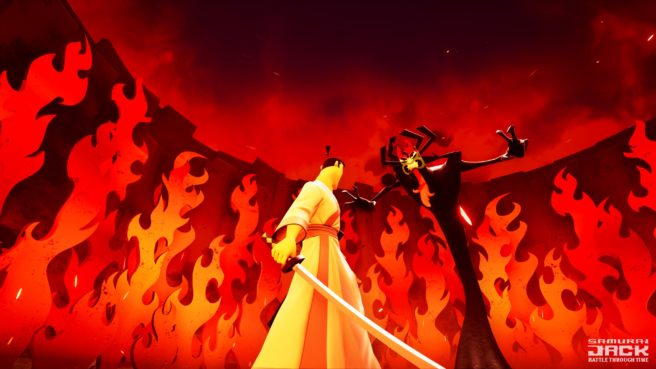 In an interview with Nintendo Everything, director Hiroaki Matsui spoke about how long it'll take players to finish the game and also shared details regarding difficulty modes.
Matsui estimates that it'll take roughly ten hours to complete on the normal difficulty level, which is known as "Samurai". But he also teased that players "won't be able to unlock sufficient amount of collectable items and skills with that difficulty, so I want them to play the game more and more and challenge higher difficulty levels as well." Higher difficulty modes are included under the names "Master Samurai" and "Master of Masters", which "require guts to play with".
It sounds like Samurai Jack: Battle Through Time will definitely offer a challenge for hardcore players. Matsui told us:
"The game has a flow for the player to acquire many skills while proceeding with the play. Jack's mobility, physical ability, and battle technique will be expanded as the players continues through the game. Naturally, the degree of freedom as a warrior will increase, but in higher-difficulty modes, more challenging enemies are waiting for the player, so I'm sure even hardcore players can enjoy the game up to a fairly challenging level."
Samurai Jack: Battle Through Time launches for Switch on August 21 as an eShop download, though it will also be released physically – including a collector's edition. We'll have more on the game soon.
Leave a Reply