Say No! More release window shifts to Spring 2021, new trailer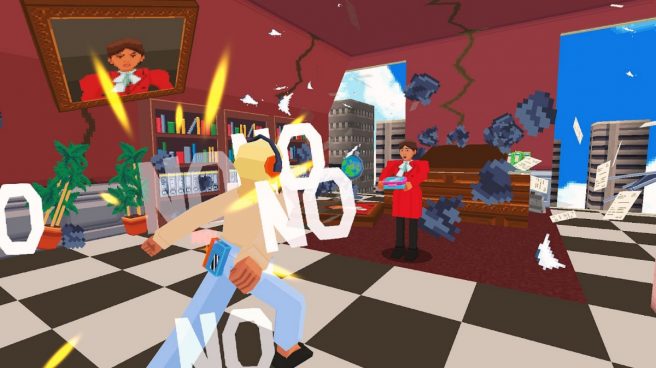 We heard back in November that Say No! More won't be releasing in 2020 as originally planned. Thunderful Publishing and Studio Fizbin have now officially announced the news, and have shared a new release window of Spring 2021.
Studio Fizbin Marius Winter said of the decision:
"It's been a challenging year, but we've been relentlessly toiling away on our little No!-them up and the game is really coming together. The amount of things we've found to say no to over the course of our development has been staggering. We want this game to drop next year as a fun experience that anyone can play again and again. Hopefully it encourages you to think about saying no more too, it's good for you!"
Paulina Lorné, marketing manager at Thunderful Publishing, added the following:
"We hope everyone is excited to play Say No! More in 2021, we have big plans to make the most of the additional time we've now got, so please look forward to a lot more soo. In the meantime we wish you all a happy break as we ring in the new year, when Say No! More will bring its zany, No!-them up energy to our lives!"
Aside from the news regarding the new release window, a new trailer was also shared. Come see the latest video for Say No! More below.
You can learn more about Say No! More here.
Source: Thunderful PR
Leave a Reply