SEGA AGES devs apologize for delays, discuss future titles, a new collection, and how surveys drive game choices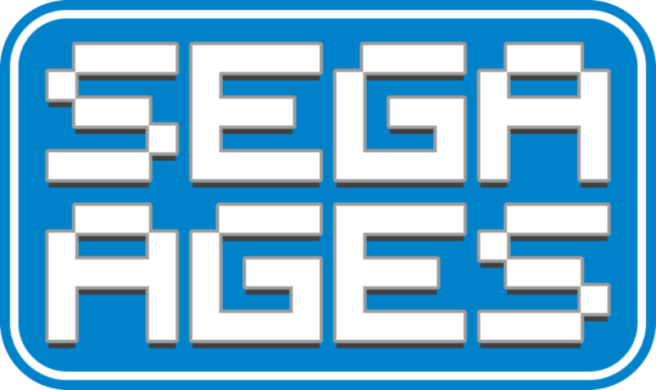 Japanese website Game Watch recently sat down for an interview with three key figures from SEGA and M2 handling the SEGA AGES collection on Switch.
During the lengthy discussion, the team apologized for several delays in the line-up and reassured fans they want to get back on track (while also explaining what took so long in some cases). In addition, the team detailed upcoming releases and some new features, and the potential of a second volume of SEGA AGES releases on Switch in the future.
Check out our exclusive translation of the details below.
Can we expect future SEGA AGES releases on the Nintendo Switch to come out at an accelerated pace?

–I'd like to talk now about upcoming SEGA AGES releases for the Nintendo Switch. Considering some past releases were delayed, I figure your future ones have been affected, as well. Could you elaborate on the state of your release schedule?

Shimomura: We feel very bad that our releases have been much slower than we initially planned. We understand that some fans are upset by this, and we apologize for letting you down. I believe there were some things that we spent too much time developing, but I hope all our fans understand that this extreme attention to detail was necessary to meet our fans' expectations of the titles in this collection. No one needs a mediocre or half-baked game. We will strive as a team to accomplish the goals we set out to do.

On one hand, the timing of the release is crucial. We want to get the game in the hands of players at the best possible time, based on market research. We don't want the project to get lost amongst others and we don't want to lose sight of releasing a great game.

Those two points sort of contradict each other, so it's tough to find perfect harmony. We were certainly affected by this delicate balance and it caused the development some strain. Therefore, we ended up releasing the game later than anticipated.

M2 really put in tremendous efforts and made the release of "SEGA AGES Phantasy Star" possible. One of the reasons for the delay was the fact that there were some learning curves with the Nintendo Switch. It took extra time to get the SEGA AGES format to pair up with the new hardware. All of those learning curves are behind us now, so I think you can expect our releases at a faster pace moving forward.

Not only are the staff at M2 more familiar with the hardware, but they've added new members to the team, as well. We want to get as close as possible to the release schedule that we first planned out. However, we have to accept that our initial goal of releasing 15 titles over the course of one year may not be possible.

–When we last spoke, you estimated 15 titles from April of 2018 to April of 2019. More than half of that time is up, you know…

Shimomura: Unfortunately, that is correct.

–You mentioned that the learning curves the team had to get used to are now behind them, therefore you expect a faster paced release schedule. Could you elaborate on that?

Horii: We're really comfortable with the hardware now, so all the games we've been working on are taking off without a hitch. For example, we announced a very special title this year at the Tokyo Game Show, "SEGA AGES Virtua Racing". All of the basics are already finished, but we've got some extra-special features planned that we're working on.

We've already got some of these features functional, and they're turning out really great. …Uh-oh. I think the director is gonna be upset that I just said that. Please don't kill me, Mr. Matsuoka!

–(Laughs)

Horii: We're used to the inner workings of the hardware, but sometimes we get stuck on something like the monster bestiary. We've gotta be careful about that.

Shimomura: Well, I think that's the kind of stuff that makes "SEGA AGES" so unique: we go above and beyond. Even though we have to be strict on development and timing, we still want to create those awesome features.

Horii: With our fans' support, I know we can make it happen!

–Thank you for sharing. I wanted to ask because there was a gap in your release schedule after the lineup of titles had been announced. So, it certainly felt like the releases wouldn't be able to catch up due to the delay.

Shimomura: That's understandable. I feel terrible that we let people down based on our announcements that happened earlier in the year, but it was the right time to announce our titles we plan to release, so we decided to divulge that information ahead of time. Like at SEGA Fes in April and Tokyo Game Show in September. It's expected of us to make some sort of announcement at these pivotal times, so something would have been announced no matter what. We may have over-promised and under-delivered this time around.

Some may wonder if it was a mistake, then, to have announced the releases that early. However, I feel like it was critical to tell fans about what games we're working on to keep us plugging away at development. We've heard the feedback and criticisms from our fans on this, so I want to put the worries to rest and assure everyone that we're ramping up development on the future games.

Horii: For me, the worst thing to hear from a player about a game we release is something along the lines of, "I tried it out, but it wasn't worth my time and purchase." If a game is delayed, I'll feel terrible about it, but I know how much extra care will be able to go into that game. So, I want to make our fans feel like, "Yeah, you made me wait for it, but I'm so happy with the final result!" Please have faith in us!

–I see. So, you want to avoid a situation where even though you release a game on time, it actually becomes a problem that you did so. You'd lose your customers' trust in the quality of games you put out, and it's hard to come back from that. Probably the worst thing that you can hear from a gamer is, "This game sucks. It isn't even finished!"

Shimomura: Yes, if we ever let that happen, we wouldn't be in business anymore. So, we want M2 to make games that have the heart and soul of their staff members poured into them. And the spirit of SEGA, too!

…

Horii: We'll be working on "Sonic the Hedgehog 2", but we've already got some direction on what to do with it. To be vague, we were told that there were some ideas that Naka had for the game originally, but he couldn't do it due to the Mega Drvie/Genesis hardware limitations. They want us to use those original ideas of Naka's as a jumping off point.

So, it'll be a different kind of challenge, but we're up for it!

–With this talk of Yuji Naka, I can't help but think about my favorite game from him: the Christmas-themed version of "Nights Into Dreams". Do you think you guys could add that one to the list? Pretty please? (Laughs)

Horii: Oh, man!

Kodama: (Laughs)

*NOTE: "Nights Into Dreams" was ported to the Playstation 2 in 2008, but the team underestimated the difficulty of the project. The gruelling development process went on for a total of 16 months. The story of the porting process is renowned for the terrifying, yet amazing techniques of Yuji Naka.
Leave a Reply