Shantae: Half-Genie Hero – free "Summer Surprise" update out today, trailer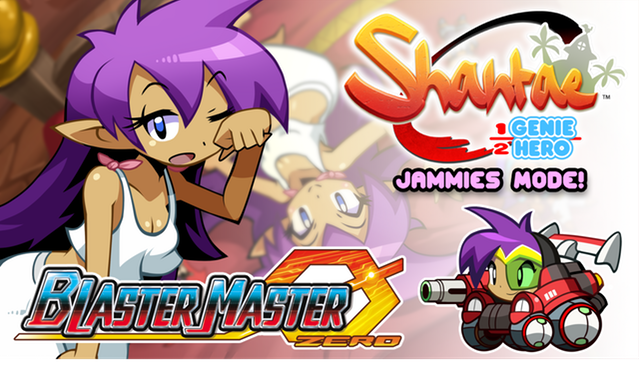 As thanks to their fans and supporters, WayForward is releasing a "Summer Surprise" update to all owners of Half-Genie Hero today, July 31. It includes an entirely new Jammies Mode as well as a Blaster Master Zero Transformation Dance
Here's an official description of the update:
It's time for a "Shantae Summer Surprise"! Starting today, ALL versions of Shantae: Half-Genie Hero will receive a FREE content update that brings an all-new Jammies Mode and Blaster Master Zero Transformation Dance!

Enjoy playing a brand new adventure in naught but your jam-jams! Pillow fight your foes, float on a dream-like cloud, and deploy sleepy sheep projectiles to deal huge damage! Also included is a new bonus Transformation Dance for use in the main Shantae adventure – change into Sophia III from Blaster Master Zero and blast enemies to bits!

This update is free for all versions of Shantae: Half-Genie Hero (both the base version and Ultimate Edition) – all territories on every gaming platform! It's our free gift to all of you for supporting Shantae: Half-Genie Hero!
The new Shantae: Half-Genie Hero is out now on both Switch and Wii U.
Leave a Reply