Skyloft from Skyward Sword recreated in Zelda: Breath of the Wild with new modding breakthrough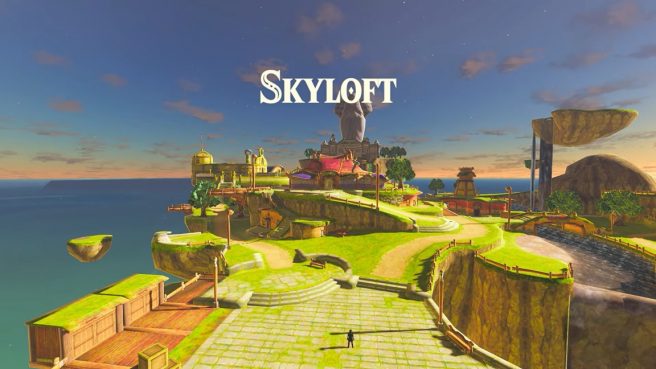 With a new modding breakthrough, YouTuber Waikuteru has managed to recreate the town of Skyloft from Skyward Sword in Zelda: Breath of the Wild. The area's geography, color palette, and more were preserved.
Waikuteru found a way to freely edit a portion of the overworld in Breath of the Wild. The game has a number of sections that can be freely used, and section 75 is where Skyloft was placed.
Waikuteru further explains how it all works:
"There are four accessible worlds in Breath of the Wild: The normal overworld which you can see in the background, the world you will be warped to when entering a shrine, MainFieldDungeon (you will play in this world when trying to complete a Divine Beast or the final trial), [and] AocField (this is a new world that was added with The Master Trials DLC, better known as Trial of the Sword). The MainField… is separated into 80 map sections. The other 75 map sections are free for us to use.
You can see Waikuteru's work, including Skyloft's recreation, in the video below.
Leave a Reply