Sol Cresta release date and DLC announced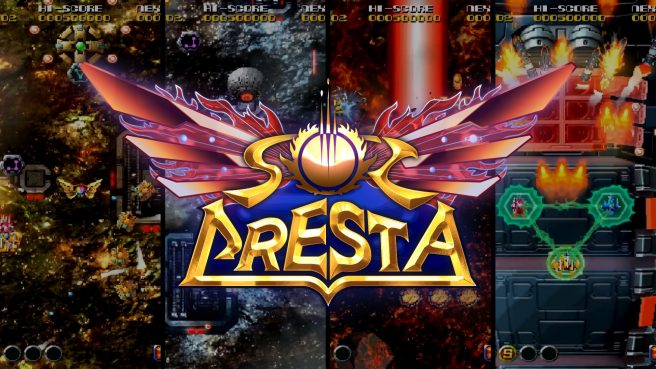 PlatinumGames appeared at BitSummit today with news on Sol Cresta, including the final release date and announcement of DLC. The game will launch on December 9. PlatinumGames intended to have Sol Cresta ready for this year, and it looks like the company will be able to deliver on that front.
In other news, the "Sol Cresta Dramatic DLC" with a story written by Sol Cresta creative director Hideki Kamiya is planned for launch. It will add a new, voiced story mode. PlatinumGames "will continue to announce details about the DLC as they come".
Below are a few screenshots of the DLC:
For those that missed out on the news originally, Sol Cresta is a shoot 'em up game and the final chapter of the "Cresta Saga" following Moon Cresta (1980) and Terra Cresta (1985). It will be a part of PlatinumGames' new "Neo-Classic Arcade" series, which is dedicated to preserving "the essential fun and spirit of classic games" with "modern technology and skill."
Sol Cresta will be available only as a digital title. Pricing is set at $39.99 / €39.99. There's no word on how much the Sol Cresta DLC will cost at this time.
Source: PlatinumGames PR
Leave a Reply