Sonic Frontiers "Birthday Bash" update out today for free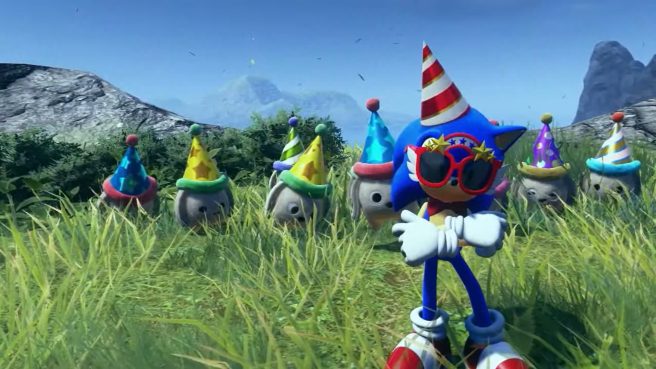 During the 2023 Sonic Central presentation, SEGA shared the latest on Sonic Frontiers, and revealed that a "Birthday Bash" update is dropping today for free.
New features and content are included. Alongside New Game+, it'll offer new challenges, new moves, and new collectable Koco. Again, everything here is free.
A trailer for the Sonic Frontiers "Birthday Bash" update was shown, which we've attached below.
The "Sights, Sounds, and Speed" update was previously made available. You can find information about that here.
Remember that Sonic Frontiers still has its biggest update still in development. Right now we know it will include new playable characters and a new story, but further specifics haven't been shared. Expect to see it by the end of 2023.
Sonic Frontiers is available on Switch now.
Leave a Reply