Sonic Team boss says SEGA wants to take "good care" of both 2D and 3D Sonic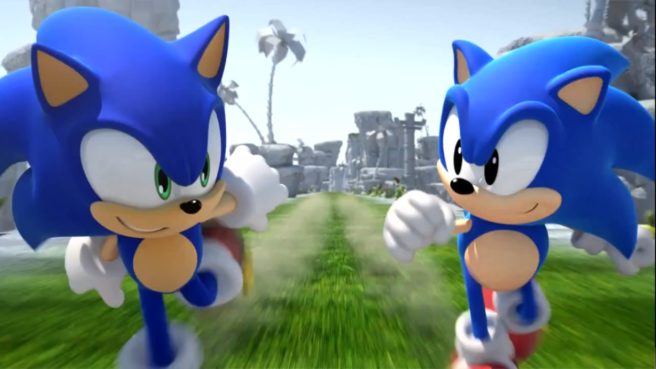 Sonic the Hedgehog has two very different types of gameplay styles. There's the classic 2D titles that have been around since the franchise's early days, but a bunch of 3D entries have also been put out over the years. Fortunately, both versions of Sonic will be considered carefully going forward.
During a recent interview with Otaquest, Sonic Team head Takashi Iizuka was asked if the popularity of Sonic Mania has affected the way in which the studio approaches the handling of the franchise. Iizuka said in response:
"Not much time has passed since the distinction between 'classic' and 'modern' was made, in fact, it was since 2011's 'Sonic Generations' title. Even before that, in addition to the main 3D series, there was a high demand for the 2D action games such as the Sonic Advance series, so we revived the old Sonic as Classic Sonic for the 20th-anniversary title, Sonic Generations. We initially thought that it would be a 20th Anniversary project only, however after that we had a strong demand for a new classic Sonic standalone title, that became 2017's Sonic Mania. We would like to take good care of these two very popular iterations of Sonic's in the future."
Aside from Sonic Mania, Sonic Forces also came out in 2017 and primarily represented the series' 3D gameplay. No specific announcements have been made regarding the future, but Iizuka confirmed during a panel at SXSW 2019 that work had started on the next major Sonic title.
Thanks to Jake for the tip.
Leave a Reply