Sonic the Hedgehog Switch Split Pad Pro revealed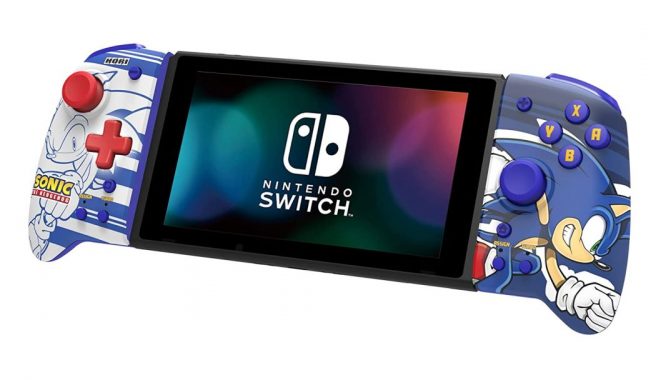 Another variation of HORI's Split Pad Pro controller for Switch has been revealed – this time for Sonic the Hedgehog. It has two pieces of art for the Blue Blur on both sides of the controller and the back is completely dark blue.
There have been a few different designs going back to
the original Split Pad Pro with Daemon X Machina in 2019. Other variations include Pac-Man, Pokemon, and Monster Hunter. We also found out about a Mega Man version not too long ago.
The Sonic the Hedgehog Split Pad Pro has been licensed by Nintendo and SEGA. It features a "full-size controller experience in handheld mode featuring full-size analog sticks, a precision D-pad, and large shoulder buttons designed for comfort and accuracy, even during marathon gaming sessions." It also has assignable rear triggers, Turbo functionally, and more. Like the other Split Pad Pros, it doesn't have support for motion controls, HD Rumble, NFC, or IR camera.
Below are some photos of the controller:
You can pre-order the Sonic the Hedgehog Switch Split Pad Pro on Amazon here. According to the retailer, it will drop on January 31, 2022 – though that date could be tentative.
---
Nintendo Everything is a participant in the Amazon affiliate program. The website may receive a partial commission through orders placed with the retailer.
Leave a Reply