Splatoon 2 – Japanese Splatfest #23 results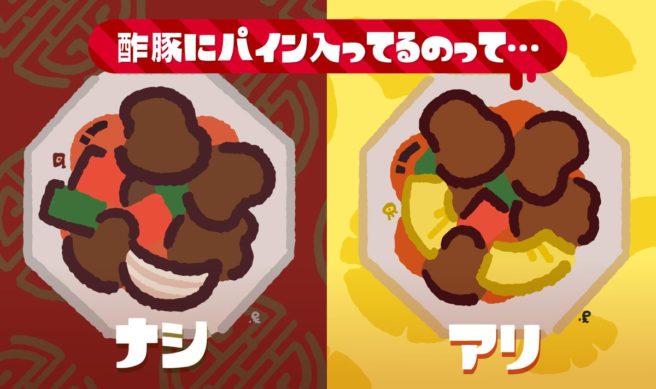 A trio of Splatfests kicked off in Splatoon 2 this weekend, each with a different theme. In Japan, Nintendo asked players if they prefer sweet-and-sour pork with pineapple or without it.
After a day of battles, the results are now in. Here's a look at the results: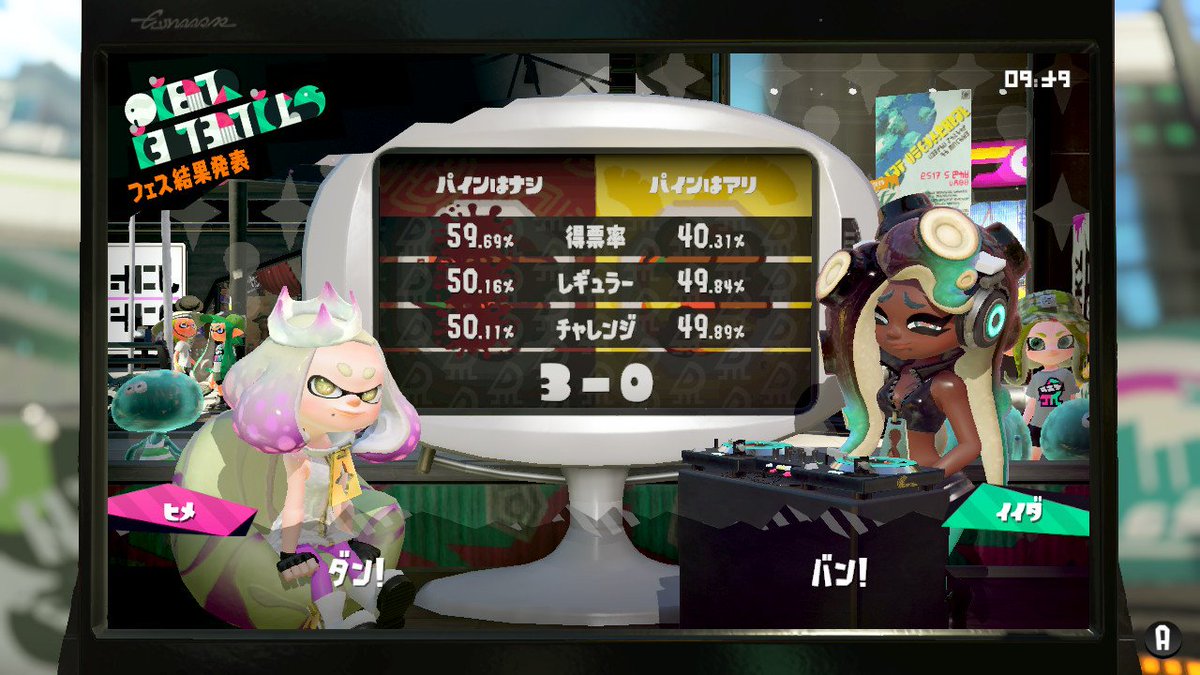 Like the North American event, it was another sweep here. Team No Pineapple in Sweet-and-Sour Pork came on out on top in every category, leading to a 3-0 victory.
Leave a Reply