Splatoon 2 – North American Splatfest #16 results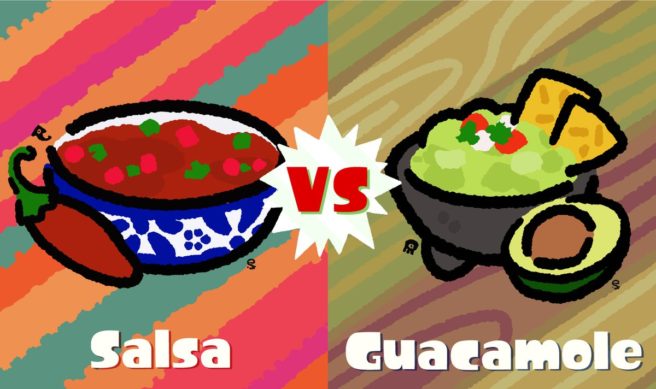 The latest Splatfest has drawn to a close. This weekend, Nintendo held a food-themed event in North America. Players could either be on Team Salsa or Team Guacamole.
Now that the event has concluded, Nintendo has provided the results. Here's a look at how things panned out: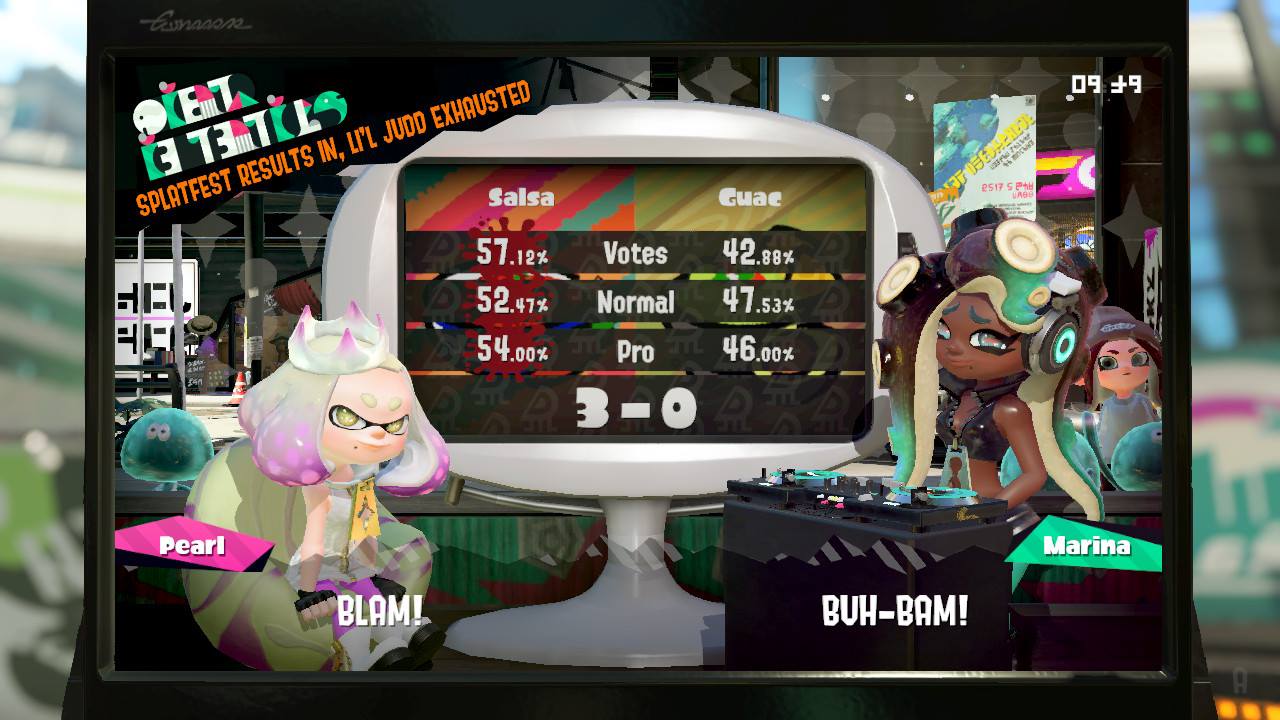 Interestingly, it was a clean sweep across the board for Team Salsa. Not only was this the more popular team, but also the victor in terms of clout for solo and team battles.
The final score was 3-0 in favor of Team Salsa.
Leave a Reply