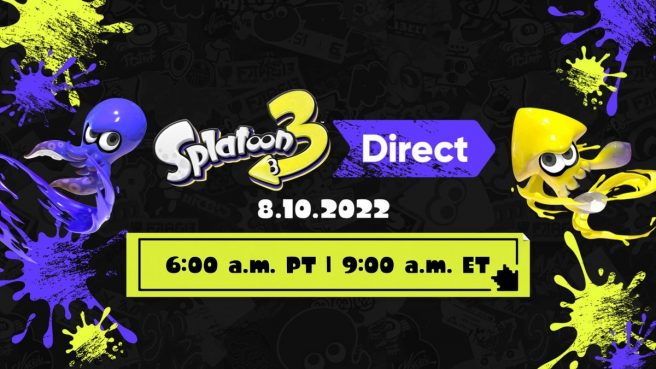 A new game-specific Nintendo Direct is kicking off not too long from now with the Splatoon 3 Direct, and we've set up a live stream post for the event. The presentation begins at 6 AM PT / 9 AM PT / 2 PM in the UK / 3 PM in Europe.
We're in for a pretty lengthy presentation as we have confirmation that the event will be about 30 minutes long. Nintendo is likely to go over some old information, but there'll surely be new details and reveals centered around the game as well. If anything particularly is notable, we'll pass it along, and we should also have an official recap announcement shortly after the broadcast ends.
Here's where you can watch the Splatoon 3 Direct live stream:
Splatoon 3 launches for Switch on September 9, 2022 worldwide.
Leave a Reply