SteamWorld Collection lands on October 11 in North America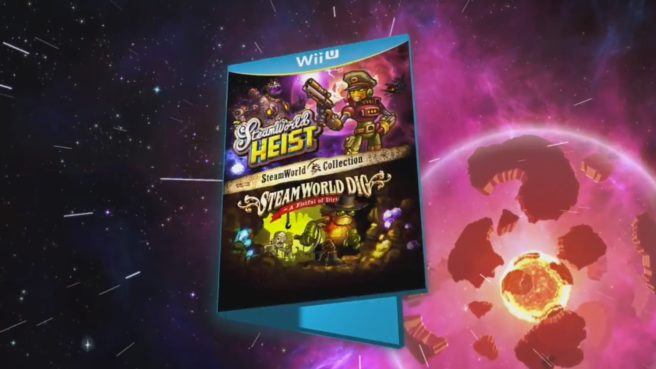 SteamWorld Collection was recently announced for both North America and Europe. It's a physical version bundling SteamWorld Dig and SteamWorld Heist together. SteamWorld Collection will be included in a new "eShop Selects" label in Europe, while Rising Star Games is handling it in North America as a standard release.
We already knew that SteamWorld Collection would be heading to Europe on September 30. In North America, Image & Form has now confirmed a launch date of October 11.
Here's a teaser video that also gives a quick look at the boxart:
SteamWorld Collection for Wii U hits stores on Sep 30th (EU) and Oct 11th (NA). Will you play Heist or Dig first? pic.twitter.com/sVGHkR9NfA

— Image & Form Games (@ImageForm) August 5, 2016
Leave a Reply