Street Fighter producer says Blanka never came up in Smash Bros. discussions, Nintendo support needed for more Street Fighter on Switch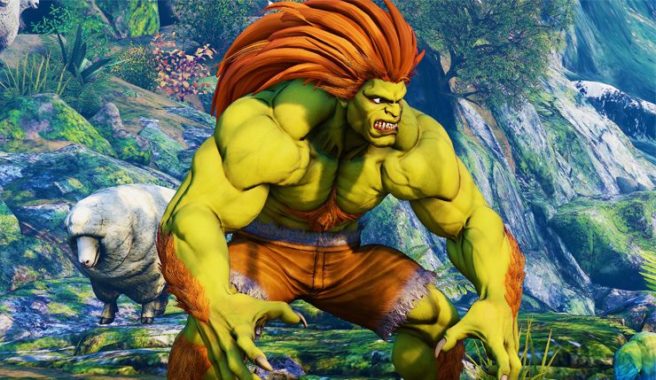 Street Fighter has a decent amount of representation in Super Smash Bros. Ultimate. Ryu and Ken are both playable while Guile even appears as an Assist Trophy. However, Blanka was one character that was never under consideration to represent the series.
Street Fighter producer Yoshinori Ono, speaking at EGX, indicated that there were never talks with Smash Bros. director Masahiro Sakurai of Blanka being added to the game in any fashion. Ono said the following in response to a fan question:
"I don't think Mr. Sakurai likes Blanka a lot. (Laughs) Now that you mention it, the word 'Blanka' never came up while we discussed who to put in Smash, so either he's never heard of Blanka or he hates him. So I'm sorry. (Laughs) But next time I get in touch and if we're discussing any future content, I'll be sure to mention Blanca and be like, 'Have you heard of this guy?'"
During the same session, Ono was asked if there are any plans to bring Street Fighter IV or V to Switch. He seems to think that Nintendo's support would be needed, as the company's interest in revitalizing Street Fighter II helped make Ultra Street Fighter II happen.
Ono's full words:
"Can you go over to the Nintendo booth and maybe just like shout that at the VIPs in the back stage? Because they're the ones you really need to talk to – not me. Even with our previous Nintendo title Ultra Street Fighter II, Nintendo came to us and said, 'We want to do something with Street Fighter II because it's been 25 years since it came out on previous Nintendo consoles,' so I think they're the ones you need to convince, so go and mob that booth."
Leave a Reply