Summer in Mara coming to Switch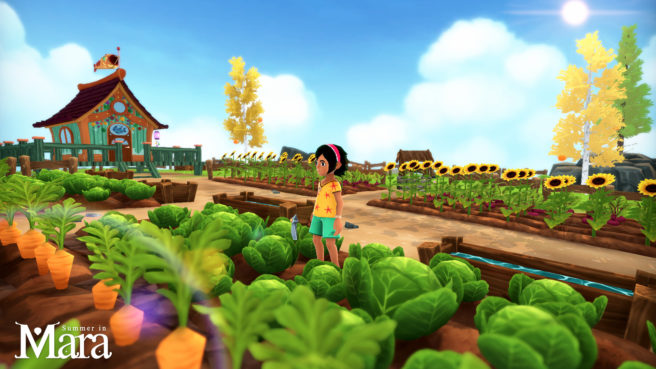 Deiland developer Chibig Studio has announced Summer in Mara, an adventure and farming game. A release is planned on Switch in 2019.
Chibig Studio passed along the following information today:
You will be Koa, a little adventurer who wants to explore the world that surrounds her. But she also has to take care of her own island, in the middle of the ocean called Mara. You'll be able to fish, chop trees with your hatchet, build things with your hammer and harvest your land.

Also, you'll be able to explore the surrounding islands with your boat, meeting a lot of unique characters, each one with their own lifes. They can give you hints, tell you secrets about the world or show you locations for treasures.

– Summer in Mara is a adventure and farming game, with an archipelago full of islands and secrets to explore.
– Day and night cycle with climate events.
– More than 100 quests to make the world a better place.
– Over 20 characters to meet and trade with. Befriend them!
– Improve your boat, make it bigger, better and faster.
– More than 130 inventory items to make, use and trade.
– Unlock and acquire new abilities and skills for Koa, helping her craft, trade and explore.
– The game is inspired by the exploration in The Legend of Zelda: The Wind Waker, the farming in Stardew Valley, the visual aspect of Studio Ghibli's movies and the adventure feeling of your childhood summers.
View the first screenshots of Summer in Mara below.
Source: Chibig Studio PR
Leave a Reply