Super Mario 3D All-Stars update out now (version 1.1.1), patch notes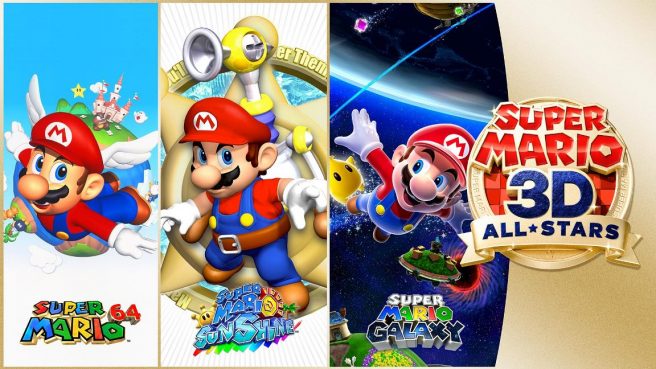 More than a year after it's release, Super Mario 3D All-Stars has gained a new 1.1.1 update.
According to the official patch notes, which are posted below, it comes with a bit of new functionality. The package now supports the new N64 controller made available as part of Nintendo Switch Online, which works with Super Mario 64.
General

Super Mario 64 now supports the Nintendo Switch Online member exclusive Nintendo 64 Controller (sold separately). Players can now play this title using the same controls as found in the original Nintendo 64 release.

All button displays within Super Mario 64 will not reflect the Nintendo 64 controller.
The last update for Super Mario 3D All-Stars, version 1.1.0, dropped last November. It came with notable features, including the ability to invert camera controls for Super Mario 64, Super Mario Sunshine, and Super Mario Galaxy as well as support for the GameCube controller in Sunshine. You can read those patch notes here in case you missed them.
While Super Mario 64 was included in Super Mario 3D All-Stars, it can also now be accessed if you're a member of the Nintendo Switch Online + Expansion Pack service. This lets subscribers play a slew of titles for the N64 and SEGA Genesis – you can find the full list here. Additionally, it comes with access to the Happy Home Paradise DLC for Animal Crossing: New Horizons, which launches later this week.
Super Mario 3D All-Stars originally launched for Switch in September 2020 and all players can download the version 1.1.1 update now. Nintendo has technically discontinued the title, though it's still available at some retailers.
Leave a Reply