Super Mario 3D World + Bowser's Fury full site open, new details and art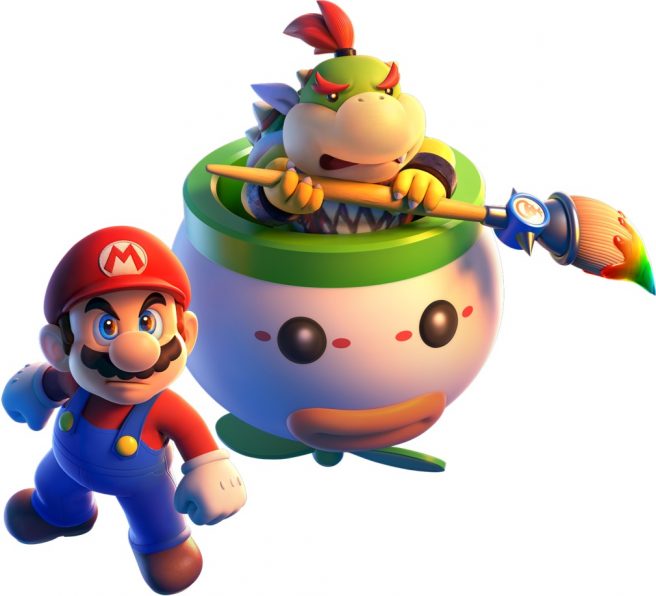 Nintendo has opened the full North American website for Super Mario 3D World + Bowser's Fury. You can access it here.
One page in particular gives a bit more information on the Bowser's Fury portion of the game, and we also have a few pieces of art. Here's the full roundup:
Bowser unchained

Mario is sent to Lake Lapcat, where everything is cat-themed – and Bowser has gone berserk! Team up with Bowser Jr. to help his dad chill out in this short but action-packed standalone adventure.

It's a real cat-tastrophe!

In this free-roaming adventure, you'll travel to various islands in Lake Lapcat to collect Cat Shines to reignite lighthouses and clear darkened terrain. Watch out for Bowser, though!

Clash of the giants

When Bowser is in full Fury, he can be pretty scary. Luckily, Mario can match his might with the Giga Bell, which lets him transform into the mighty Giga Cat Mario and go toe-to-toe with the monstrous Bowser in a titanic battle of biggies.

Can I get a little help here?

Bowser Jr. to the rescue! Grab a buddy to play as Bowser Jr., who can fly around fighting enemies and discovering secrets in 2-player mode.

Power-up with amiibo

The Bowser's Fury game also supports compatible amiibo figures!

– Bowser: Make Fury Bowser appear.
– Bowser Jr.: Unleashes a powerful shockwave to knockout nearby enemies and blocks.

Try out other amiibo figures for different in-game surprises!
You'll be able to get your hands on Super Mario 3D World + Bowser's Fury for Switch starting on February 12.
Leave a Reply