Super Mario Maker 2's Moon course part has to be unlocked, but it's very easy to do so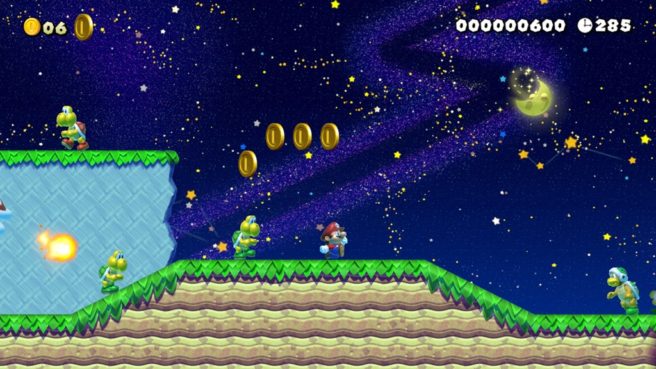 When you first boot up Super Mario Maker 2, you might be wondering where the Moon course part is. Nintendo isn't making it immediately available like almost every other feature in the game, but it can be easily unlocked.
Just follow the simple steps below, as outlined by USgamer:
If you're ready to play around with the Night theme, let me be your guide. Just go into Course Maker, and drop the new Angry Sun in your level. Move the cursor over your new sun, then press and hold A. This should bring up the options menu for the sun. Switch it over to the Moon and voila, Night themes are unlocked.
And here's a look in video form:
The Moon course part lets different things happen at night, including floating Goombas, dimmed lighting in the Ghost House and sandstorms in the Desert. Some items can even transform.
Leave a Reply