Super Smash Bros. for Wii U screenshot (3/24/2014)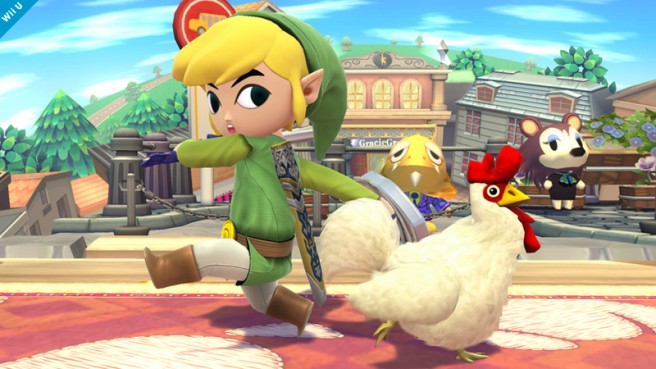 Along with this image, Super Smash Bros. series director Masahiro Sakurai posted the following on Miiverse:
Pic of the day. Never bully Cuccos. Seriously, attacking them is out of the question! This has always been a cardinal rule of The Legend of Zelda series.
We haven't seen any Cuccos in the Smash Bros. games before, so what purpose will they serve here? Are they items? Assist trophies? New Animal Crossing residents? Way to be cryptic, Sakurai.
Leave a Reply