Super Smash Bros. for Wii U screenshot (4/29/14)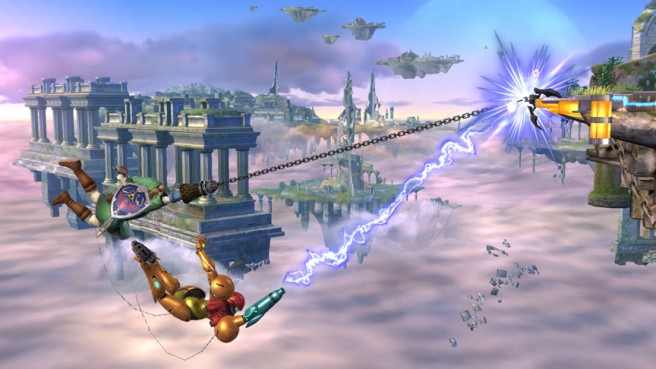 Today's screenshot gives us a look at tether recovery! Sakurai had the following to say alongside the picture:
Tether recovery? Yes, you can! And from even longer range than before. Multiple fighters can latch on–who actually grabs hold is determined by the same rules as the standard ledge grab.
Leave a Reply