Super Weekend Mode coming to Switch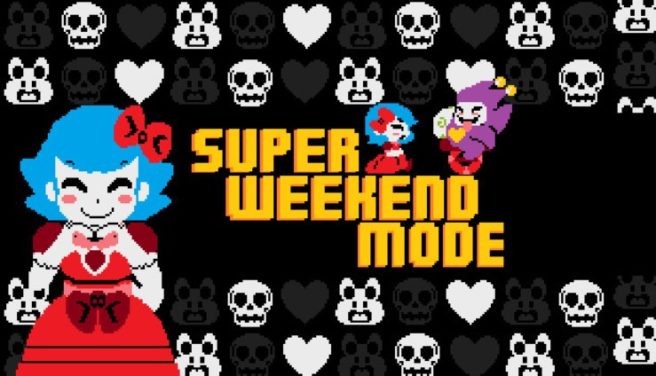 Ratalakia Games has announced its next porting project for Switch. Super Weekend Mode, which combines shoot 'em up and falling block gameplay, will be released via the eShop.
Here's an overview, along with a trailer:
Story

A simple chase through labyrinths of despair
You are a princess. 'That guy' has taken your stuff. You should most probably take it back…

Gameplay

Simple 2-3 button game play blended with multi-tasking mayhem!
Super Weekend Mode combines falling block games and shoot'em'ups into a fast paced arcade experience. Using only "3 buttons": COLLECT ,SHOOT, BUMP and CRUSH your way through 9 action packed stages . Do your best to aim for the top score!

With great power-ups come even greater challenges.
The Classic Mode of Super Weekend Mode -EXTEND features a Dynamic Power Up system. The more lives you complete a stage with, the more power-ups you receive. Take advantage of this to score more points!

Bored of the same old Red?
Customise the game to suit your play style WITH STYLE by selecting one of the 5 alternative outfits provided! The changes are not just cosmetic! (I swear)

Art

Awesome sprite animations (and backgrounds) produced by pixel artist (and game play programmer) Pixelteriyaki add a splash of colour (and cuteness) to Super Weekend mode.

Music

The musical talents of Souichi Sakagami and Juhuruka (YouFulca) come together to bring Super Weekend Mode to life with a ROCKING 8-bit soundtrack. Follow the links to listen to some of their stuff!
Super Weekend Mode launches in early Q2 2019.
Leave a Reply