Switch is the fastest-selling console of all time in France, other tidbits and sales data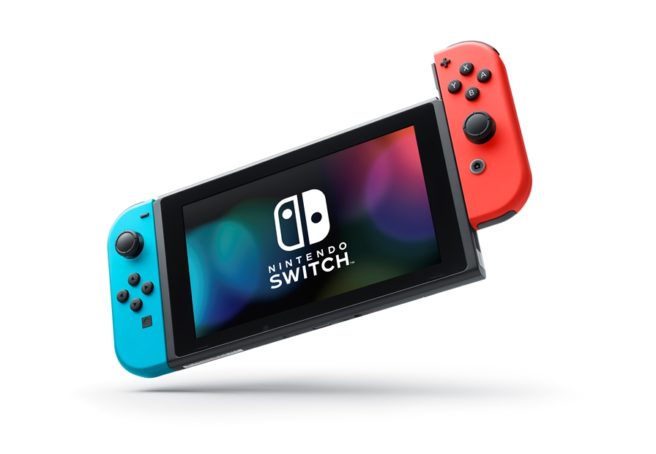 Yesterday, we reported on the Switch's success in Italy, where the Switch sold faster than the Wii in its first 10 months on the market. Today, we have a similar success story from France.
Speaking with Les Numériques, Nintendo of France General Manager Philippe Lavoué has revealed some concrete sales numbers for Switch hardware and software in 2o17. In October, Lavoué stated that Nintendo's goal was to sell a total of 800,000 Switch consoles in France in 2017. That goal has been reached pretty comfortably – the Switch has sold a total of 911,000 units in France last year. Not only does this mean that the Switch has surpassed the Wii U's lifetime sales in France, but it also makes it the fastest-selling console of all time. Previously, that record was held by the Wii with 703,000 units.
Software sales have naturally also been strong. Super Mario Odyssey was the top-seller with 512,000 copies sold, narrowly beating out Mario Kart 8 Deluxe with 508,000. The Legend of Zelda: Breath of the Wild sold 410,000 copies, Splatoon 2 is sitting at 252,000 and 1-2-Switch has been sold 200,000 times.
First-party games made up 74% of Switch game sales, but third-parties nonetheless performed strongly. Unsurprisingly, Mario + Rabbids: Kingdom Battle was the best-selling third-party game with about 150,000 copies sold. Other Ubisoft titles also performed well, with Just Dance 2018 and Rayman Legends: Definitive Edition reached 50,000 copies sold. FIFA 18 sold 73,000 copies, a number that EA is happy with, according to Lavoué. FIFA 18 was sort of a test run for EA on the Switch, which it has passed. With the World Cup coming up this Summer, Lavoué expects the game to double that sales number in 2018.
Moving on from the Switch, Nintendo has sold 630,000 amiibo last year, which is a 10% increase over 2016. 507,000 3DS hardware units were sold in 2o16 and almost 3 million software units. 211,000 units of the SNES Classics have been sold, though Lavoué admits that hardware shortages limited that number.
Lavoué expects the Switch to hit 1 million units sold in France by the end of February, and he hopes to double that number to 2 million by the end of 2018.
Finally, Lavoué was asked about Nintendo's stance on 4K. He replied that Nintendo needs to look at what it can do differently from its competition, and that if it just blindly follows what Sony and Microsoft do, it would be "doomed to die".
Leave a Reply