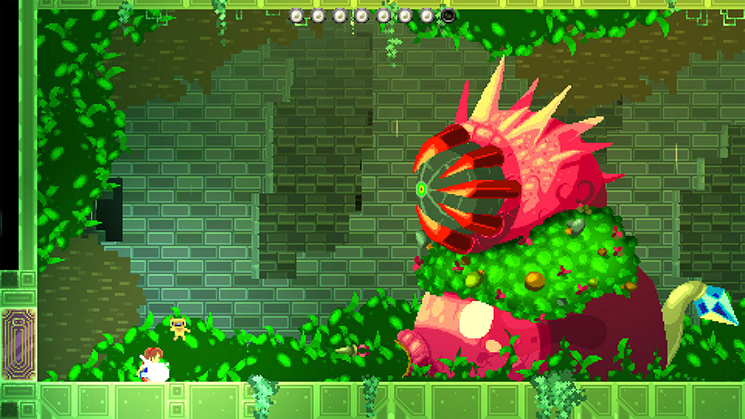 Chronicles of Teddy: Harmony of Exidus launched on the North American Wii U eShop on Thursday, with the European release set for next week. Take a look at some footage below.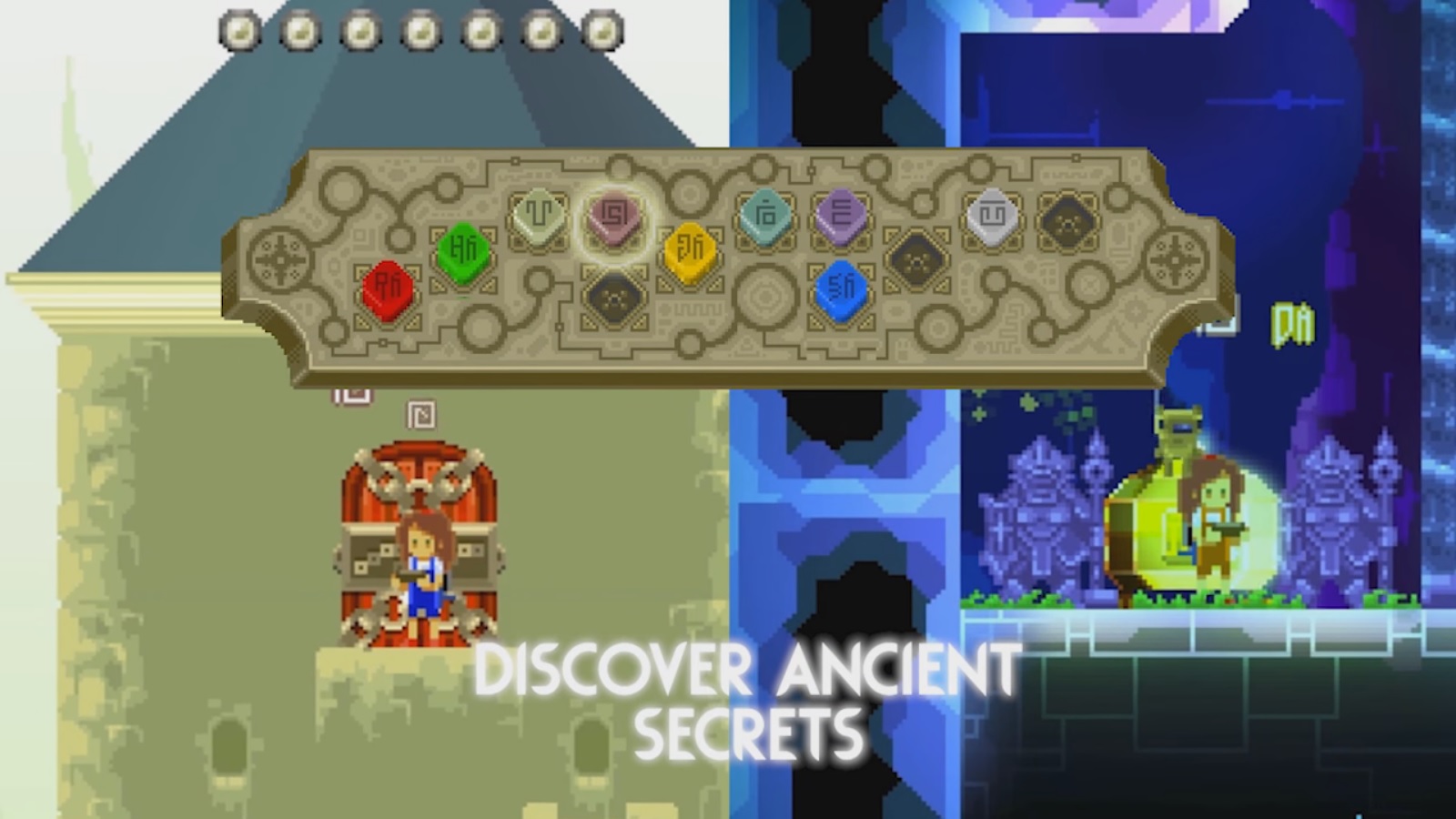 Chronicles of Teddy: Harmony of Exidus is set to launch on the North American Wii U eShop this Thursday, with Europe following next week. Check out a new trailer below.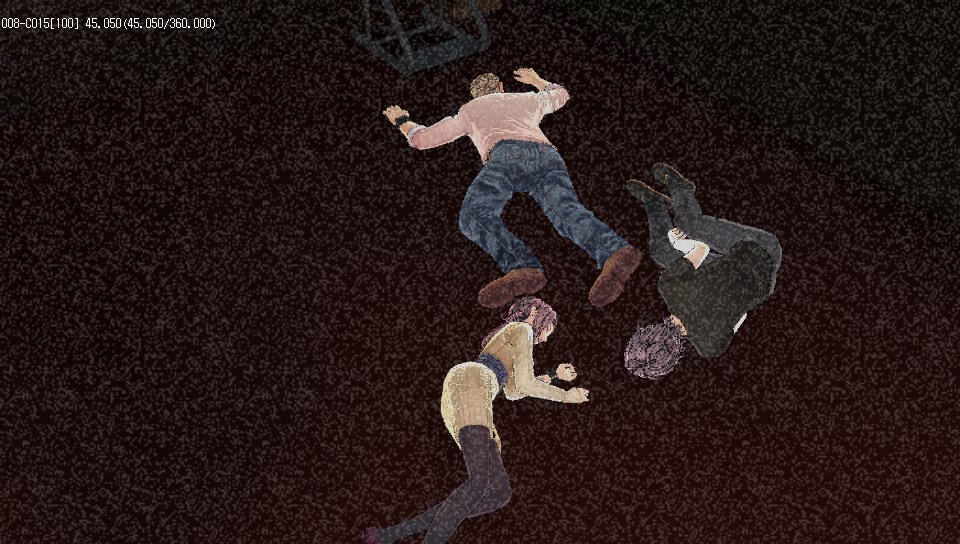 Zero Time Dilemma is a violent experience, especially when compared to its predecessor. Producer Kotaro Uchikoshi spoke about this aspect of the game with Siliconera.
Uchikoshi stated that the team was "holding back" with Virtue's Last Reward. Given the importance of this entry though – the finality of it all – Spike Chunsoft decided to go all out.
He explained:
"I spoke with the producer, Iizuka-san, and since this is the third and final entry in the series we should do all of the things that we've always wanted too. We were holding back before, but this is a chance to do everything. Since the game revolves around making absolute decisions life and death hangs in the balance. If we were to pull our punches, it would take away a lot of the narrative impact. By making the violence more extreme it makes the choices hit home."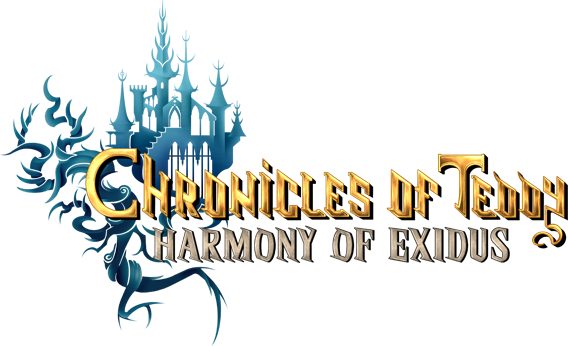 Aksys Games previously announced a March 31 release date for Chronicles of Teddy: Harmony of Exidus in North America. In Europe, the game is now confirmed to launch on April 7.
Aksys tweeted out that information earlier this week:
@aksysgames @SakuraHime82 Chronicles of Teddy is out on 3/29 digitally on PS4 (NA & EU) Digitally on Wii U is (3/31 for NA) (4/7 for EU)

— Aksys Games (@aksysgames) March 22, 2016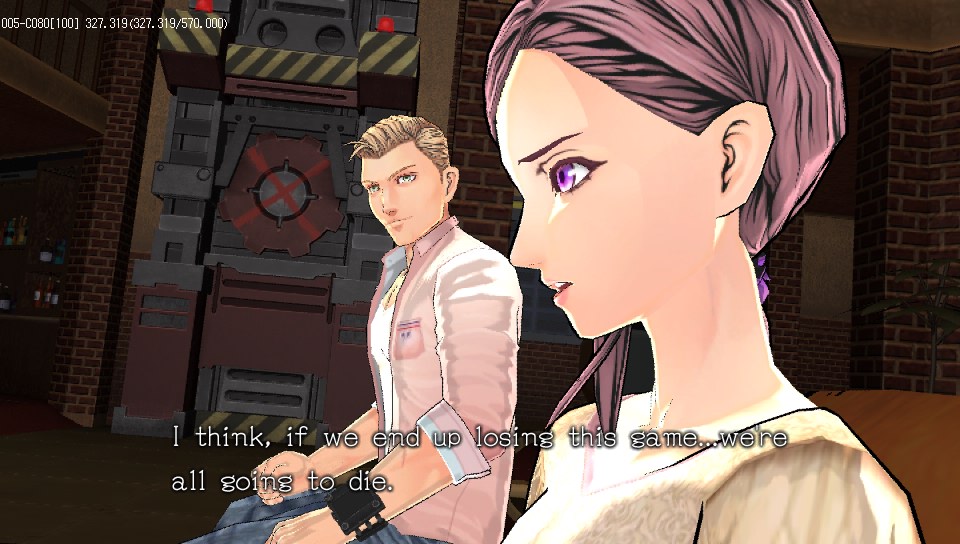 Zero Time Dilemma will support dual audio. At any time, you can switch between English and Japanese voices.
Spike Chunsoft has now shared a trailer for Zero Time Dilemma with the Japanese cast. You can see that below.
Zero Time Dilemma launches June 28 in North America. Japan is getting the game on June 30.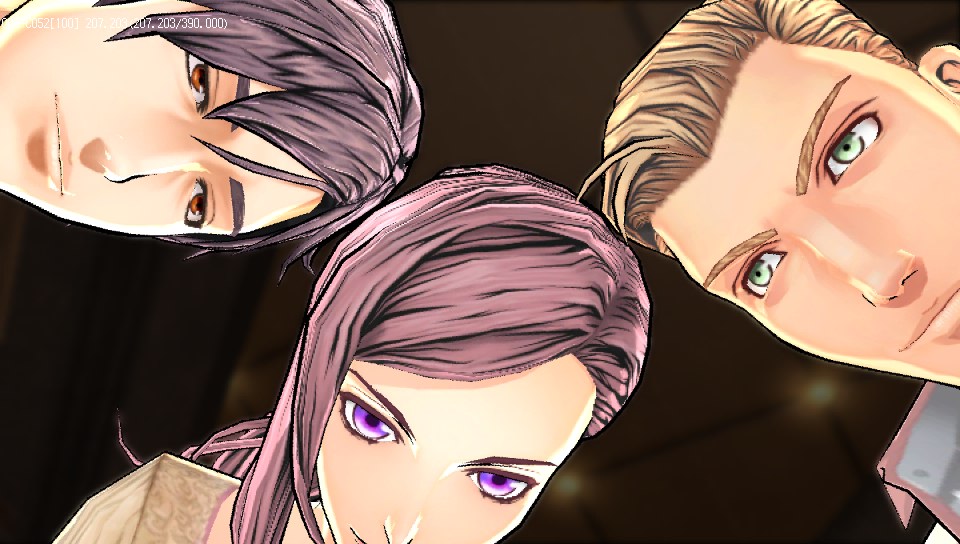 Another round of Zero Time Dilemma details have surfaced from a new Kotaku report. We've rounded up the various tidbits below.
General
– Can switch between English and Japanese at will
– Set at the mysterious Mars testing facility where things happened
– Set decades in the past before Virtue's Last Reward
– 9 characters in English – Phi, Sigma, Akane, Junpei, and newcomers: Diana (mentioned in VLR), Carlos, Eric, Mira, and a little boy with a big helmet named Q
– Once again, characters are separated into three different squads
– Switch between the teams as you play through the story
– Each team is trapped in a specific ward of the facility, where they've gotta figure out how to escape
– Story will be told through cinematics
– All of the dialogue will be voiced
– Can play without reading
– Trying to make it as accessible as possible to people who haven't played the first two games
– Every 90 minutes, a drug is injected from the watches everyone's wearing that causes them to wake up and lose all their memories
– The story can be played out of chronological order thanks to this mechanic, so you start from a 'floating fragment' screen that shows you the various scenes in the story
– As you complete each fragment, you'll see how they fit into a larger narrative chart that you can uncover as you play
– The characters don't know where they are in the timeline, and neither does the player
– When you complete a segment it goes into the larger decision tree
– This tells you where it actually happens in the story
– Zero will make your characters try to kill one another
– Game tries to miss with both the player and the characters as much as possible
Demo details
– Begins with Sigma locked to a chair while Zero monologued at him
– Phi was next to him locked inside an incinerator
– Diana stood between them and had to make the choice
– Cut-scenes are in 3D
– With the scenes, there is a moving camera and actual in-game objects
– The gun next to Sigma's chair has 3 live rounds and three blanks
– If Diana pulls the trigger it'll shut down the incinerator whether or not the bullet is live
– She has a 50/50 chance of killing Sigma
– In 3 minutes, the incinerator will start and kill Phi
– If Diana pulls the trigger, the door will open but Sigma has a 50/50 chance of dying
– They decided to pull the trigger
– It's completely random what happens
– The game calculates the odds each time
– In this case, the bullet is a blank, Sigma lives and Phi is also saved from the incinerator
– Some of the choices throughout the game will have randomness like that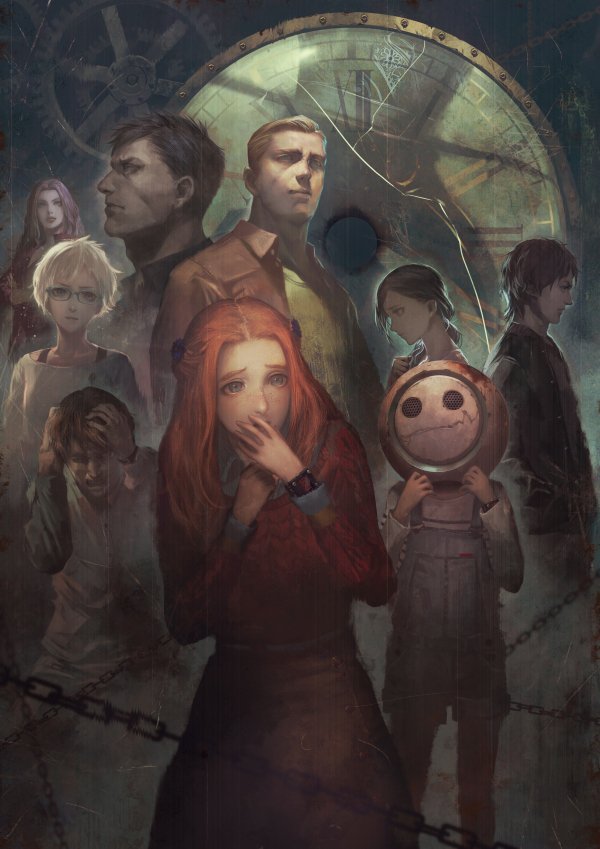 A handful of screenshots have come in for Zero Time Dilemma. We have the set in the gallery below.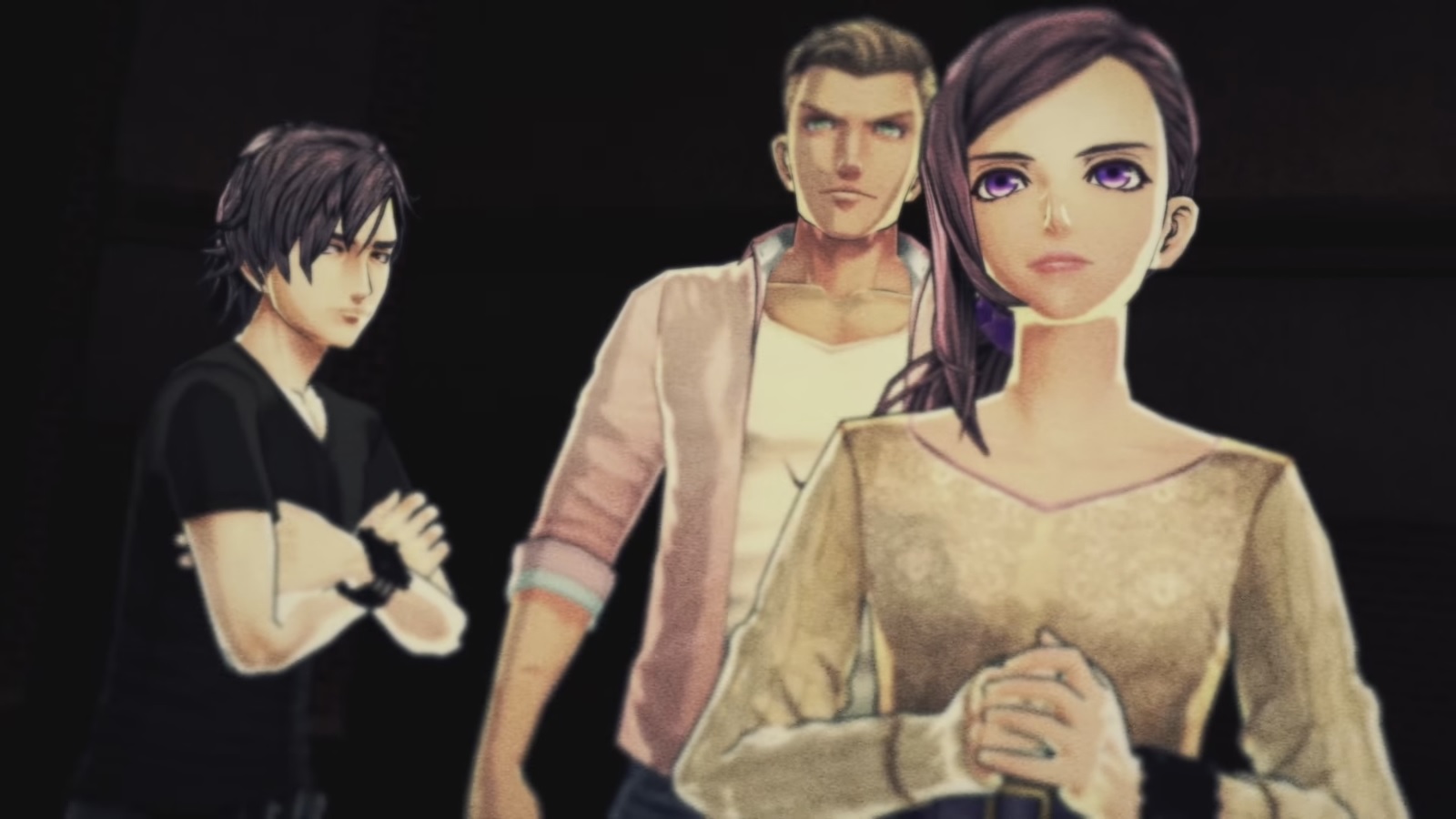 Aksys Games just posted the first trailer for Zero Time Dilemma. Check it out below.
As revealed in today's trailer, Zero Time Dilemma is set to launch on June 28.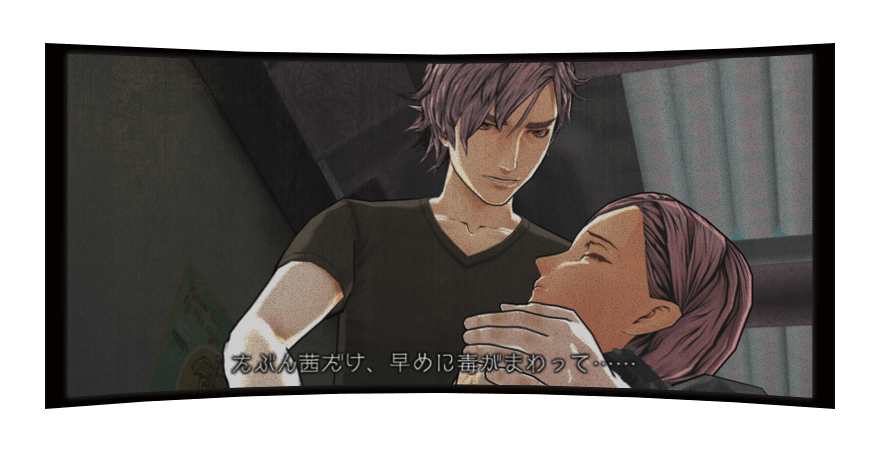 With the Zero Time Dilemma website open, more details have arisen about the plot, setting, characters and more. While the website is in Japanese, Gematsu has provided translations of the material.
Prologue
-Starts December 31, 2028, in Nevada desert
-Nine men and women wake up in confinement
-Masked person announces the start of "the Decision game", which they say the survival of the human race depends on
-The nine characters are then divided into three teams: C, Q, and D
About
-Adventure/escape game
-Mysterious character "Zero" has imprisoned the nine characters
-Escaping from the facility requires figuring out six passwords
-A password is revealed every time that a person dies
-Asks if the player will kill the other teams to get all the passwords or find another way
Cinema Part
-During certain "Cinema Parts", characters will have conversations without text boxes
-Fully voiced
Characters
Team C
-Carlos (voiced by Tomokazu Sugita), a firefighter whose sister has an incurable disease. He also has, in his line of work, saved many lives.
-Akane (voiced by Miyuki Sawashiro), a supposedly ideal Japanese woman, who is actually skilled in trickery and presides over a secret society working towards a peaceful future.
-Junpei (voiced by Tatsuhisa Suzuki), a detective who is pursuing Akane, who was a childhood friend of his.
Team Q
Q (voiced by Aki Toyosaki), a kind boy who wears a strange helmet and has no memory of who he is.
Eric (voiced by Akira Ishida), an ice cream shop clerk, he is normally cheerful but has been known to have a temper.
Mira (voiced by Maaya Sakamoto), she is Eric's girlfriend. She tends to be emotionless, but her reasoning is that she's "just insensitive."
Team D
Diana (voiced by Mamiko Noto), a pacifist nurse who was recommended to the experiment by her boss.
Phi (voiced by Chiaki Omigawa), a blunt but intellectual woman, who joined the experiment with Akane and Sigma to "save the world".
Sigma (voiced by Daisuke Ono), a 22-year old man whose mind is that of a 67 year-old.
Other
Zero (voiced by ???), the mysterious mastermind behind the Decision Game.
Gabu, a dog that can pass from section to section of the facility. Team members can communicate with the other teams by attaching messages to his collar.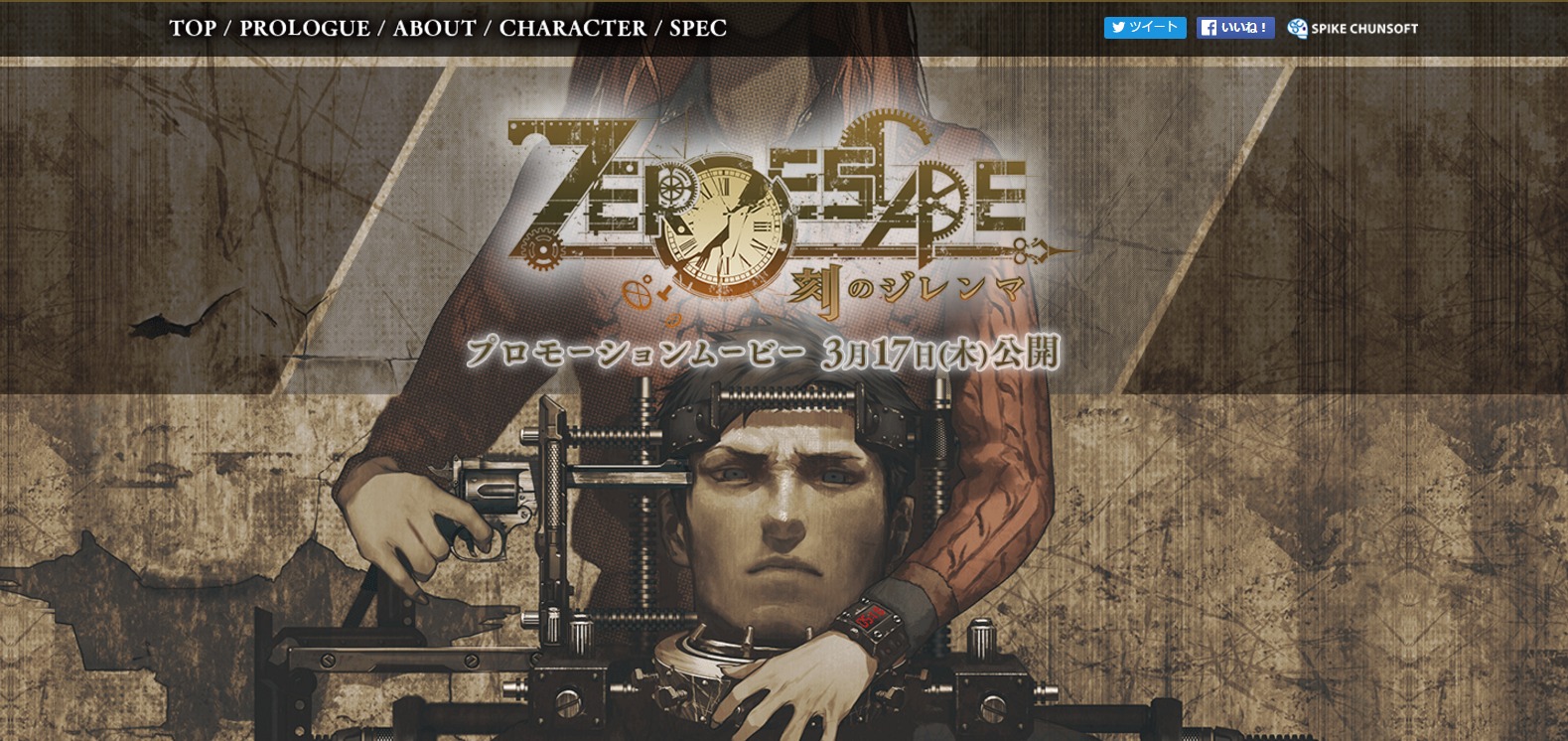 Spike Chunsoft opened the official Japanese Zero Time Dilemma website today. Access it here. There's not too much to see currently aside from character art and the shot below, but the site does promise that a trailer will be published on Thursday.