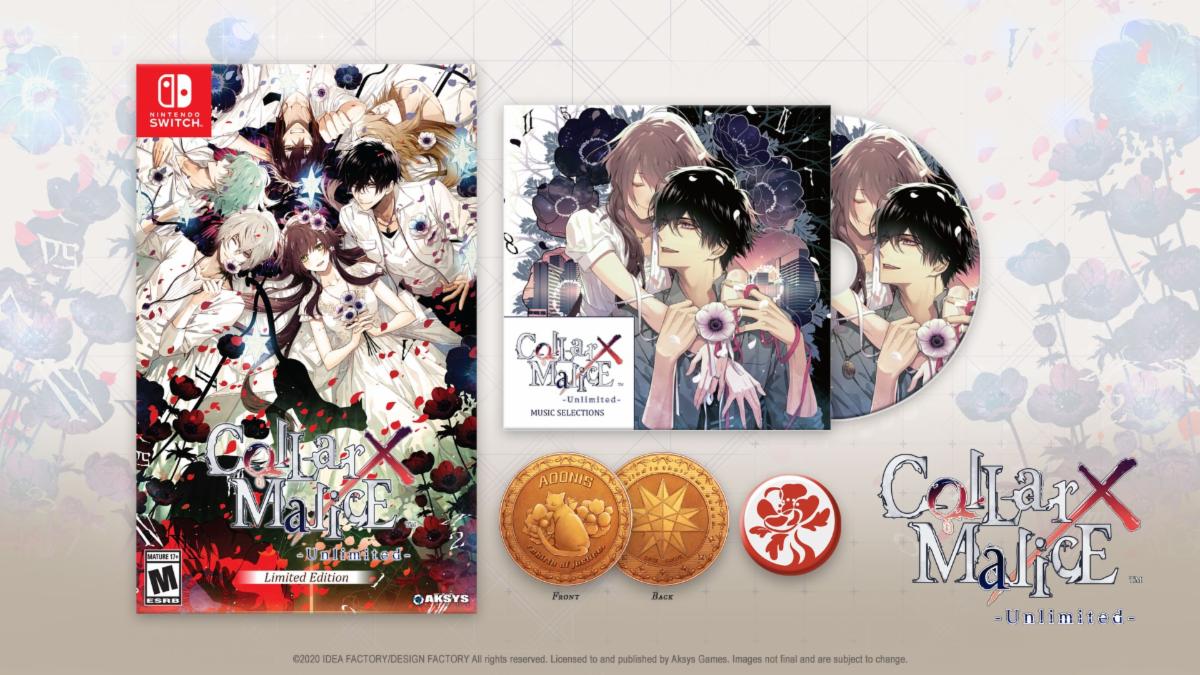 Aksys Games today unveiled a special limited edition for the otome game Collar X Malice: Unlimited. Copies will include an exclusive soundtrack with 30 music tracks from both Collar X Malice games, a premium 1" Adonis organization pin, and a collectible X-Day coin.
Pricing for the limited edition is set at $69.99. Standard copies will also be available for $49.99.
Here's some information about Collar X Malice: Unlimited: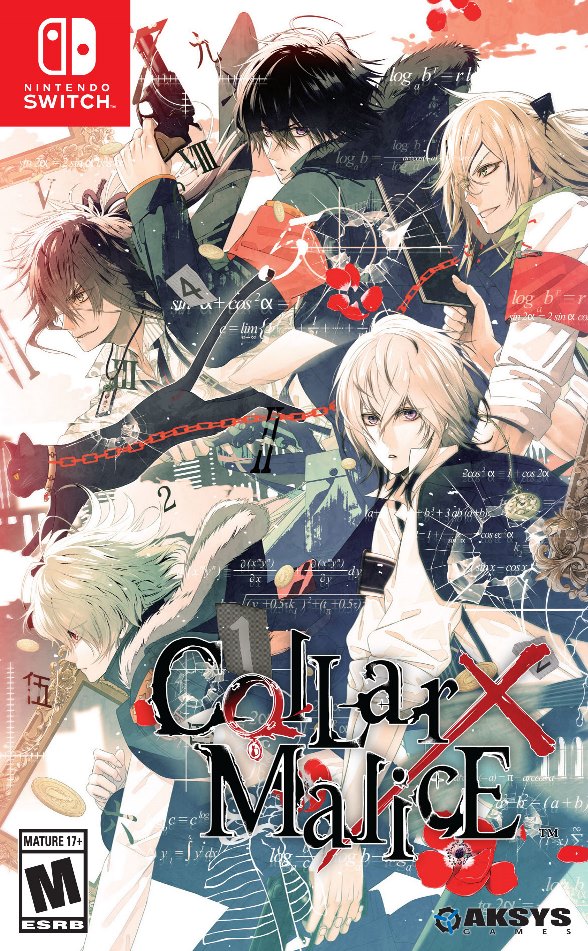 Aksys Games announced today that Collar X Malice, "the suspense-filled otome game in which a young police officer investigates the brutal terrorist organization inciting fear and violence throughout the city," is launching for Switch in North America this June. Collar X Malice: Unlimited will be released one month later in August.
Here's a bunch of information about Collar X Malice: