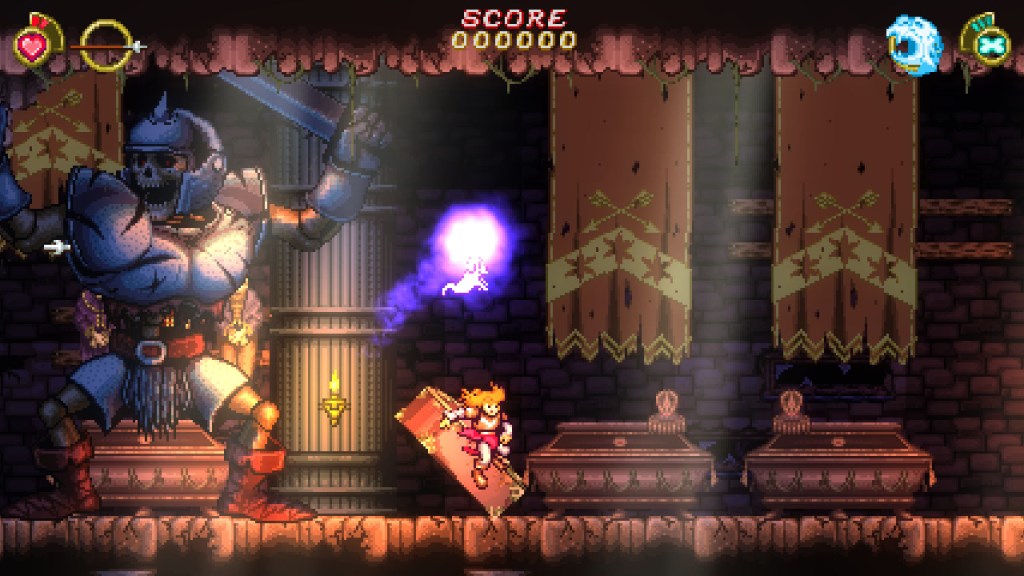 Casual Bit Games posted a new video for Battle Princess Madelyn last week. The gameplay below shows updated stages, collecting weapon and Armor Shards from cursed chests, and a visit to a very familiar blacksmith.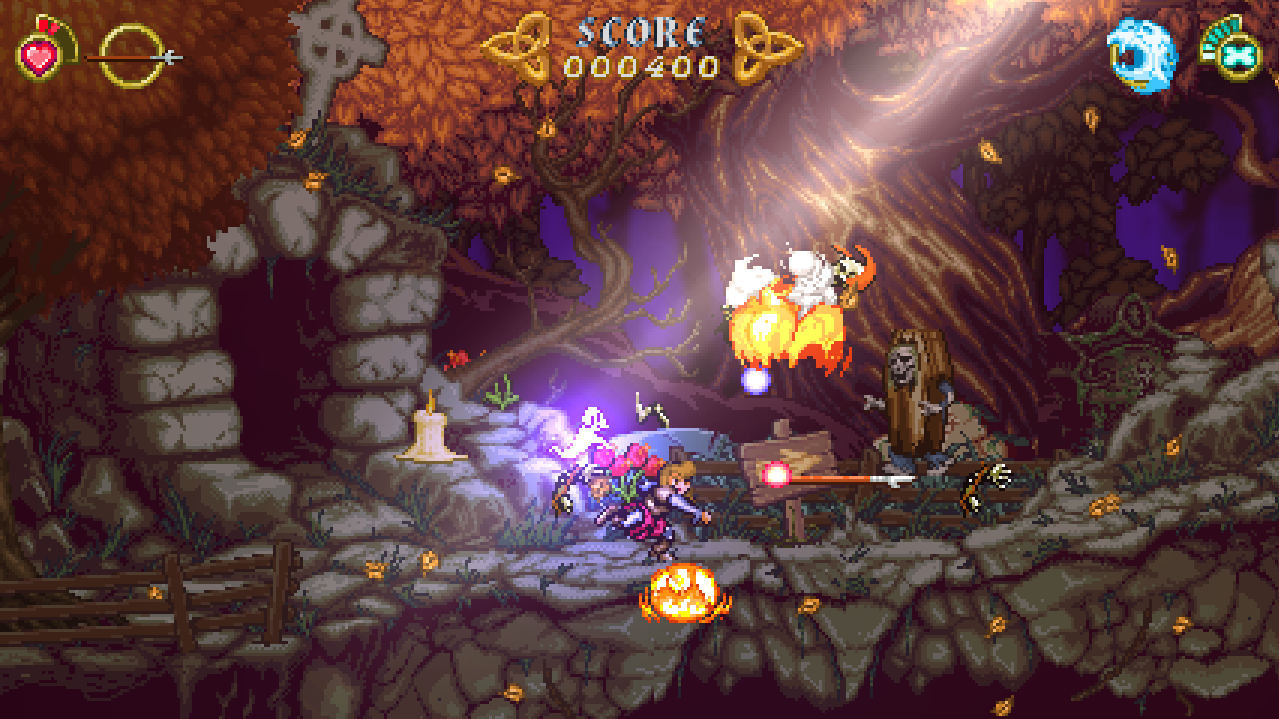 Causal Bit Games has shared a new look at action of the first level from Battle Princess Madelyn with a brand new gameplay video. We've got it below.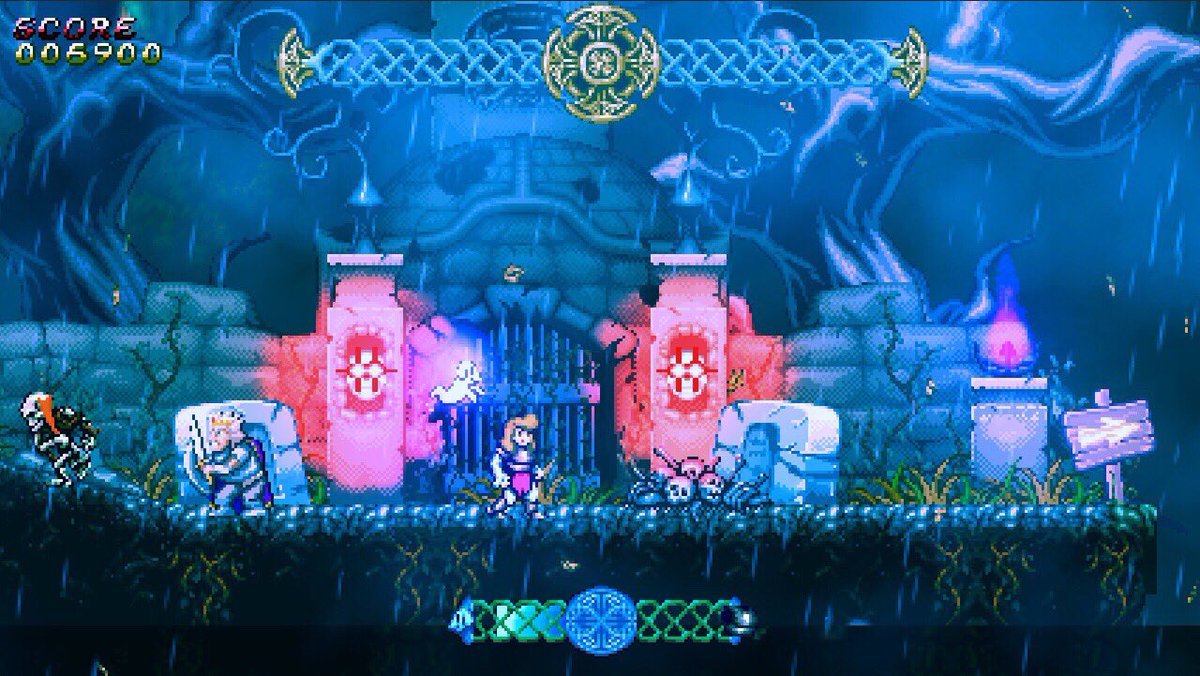 Casual Bit Games created a new trailer for Battle Princess Madelyn to celebrate the game's Kickstarter success. Watch it below.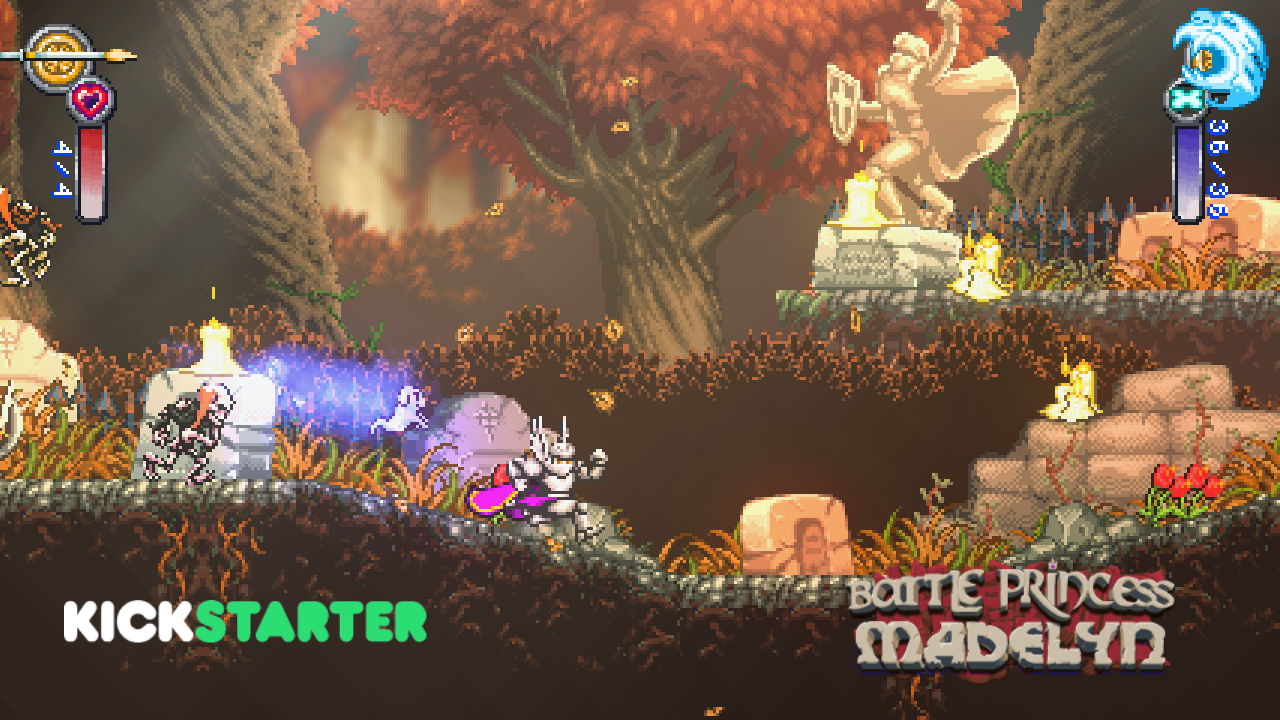 Indie developer Causal Games has recently been interviewed by Nintendo World Report about their upcoming Ghouls 'n Ghosts inspired game, Battle Princess Madelyn, which will presumably come out by February 2018 on various platforms.
But talking specifically about the Wii U and Switch versions, Causal Games has brought the possibilty of a physical release to the table. They would love to create a physical Switch cartridge for Battle Princess Madelyn and are in fact looking into making it happen, but for now they cannot confirm anything.
"Wii U will probably not be physical, but if we were able to we would love to! Switch we're looking into, but can't confirm anything just yet!"
It would be great to have another indie title with a Switch physical edition.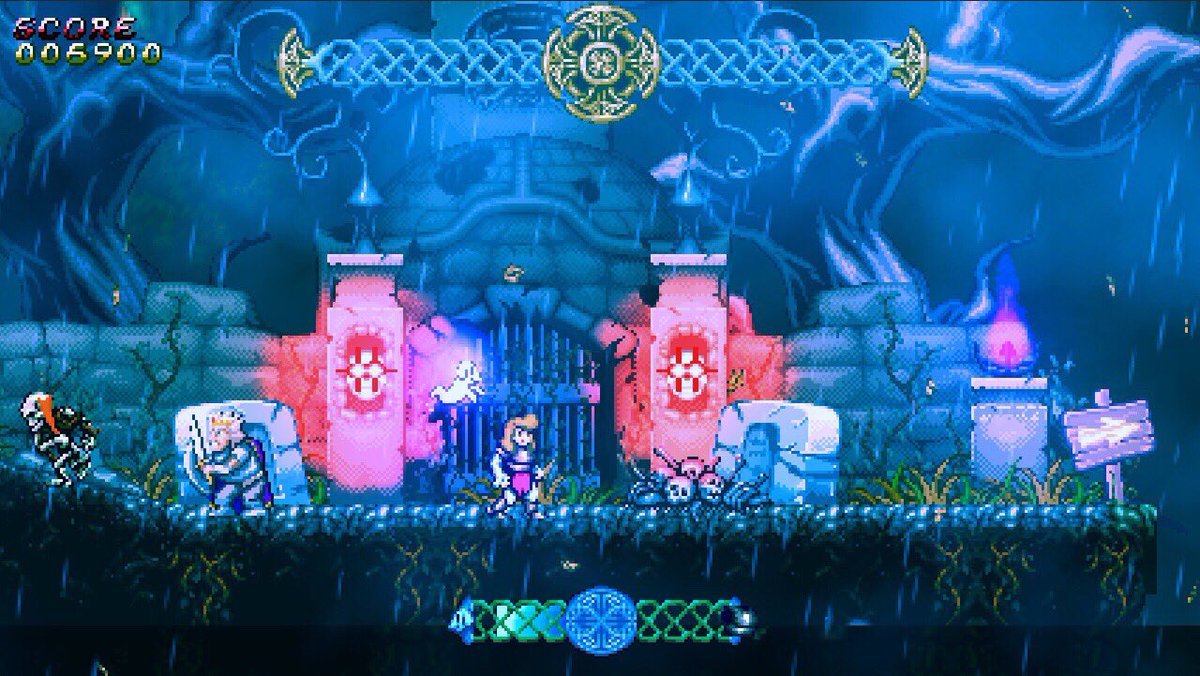 Casual Bit Games was looking to fund its Ghouls N' Ghosts and Wonder Boy 3-inspired action title, Battle Princess Madelyn, through Kickstarter. In just five days, the $45,000 goal was reached. Battle Princess Madelyn is now officially coming to both Switch and Wii U.
Battle Princess Madelyn is getting close to doubling its original goal, and 25 days remain in the campaign. A number of stretch goals have been hit, including extra modes, sidequests, enemies, and more.
You can show your support for Battle Princess Madelyn on Kickstarter here.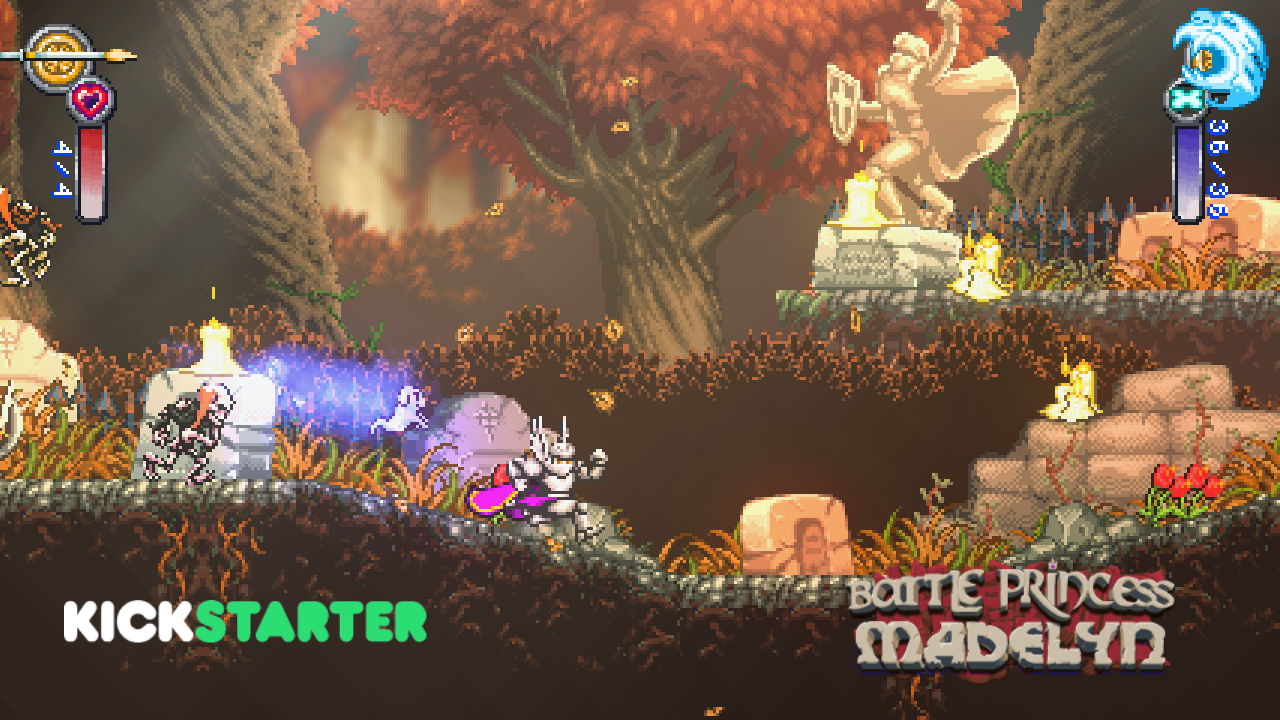 We originally posted about Battle Princess Madelyn last month. In February, Casual Bit Games confirmed the project for Switch and Wii U. What we didn't know at the time though is that a Kickstarter campaign would be involved.
For those interested in Battle Princess Madelyn, the game is seeking $60,000 (CA) in funding. It just opened with a month to go, and already has generated about $7,500. Assuming the goal is met, Battle Princess Madelyn will be on both of Nintendo's consoles in the future.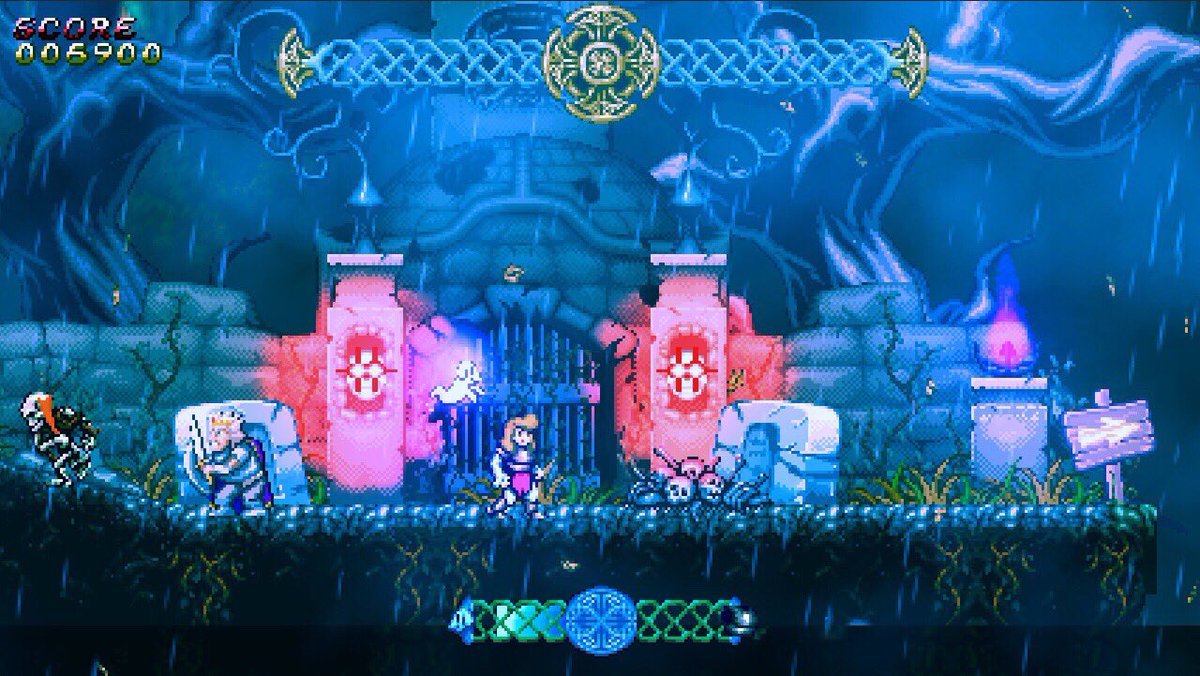 17 minutes of footage has arrived showing Battle Princess Madelyn in its pre-alpha form. Check out the gameplay below.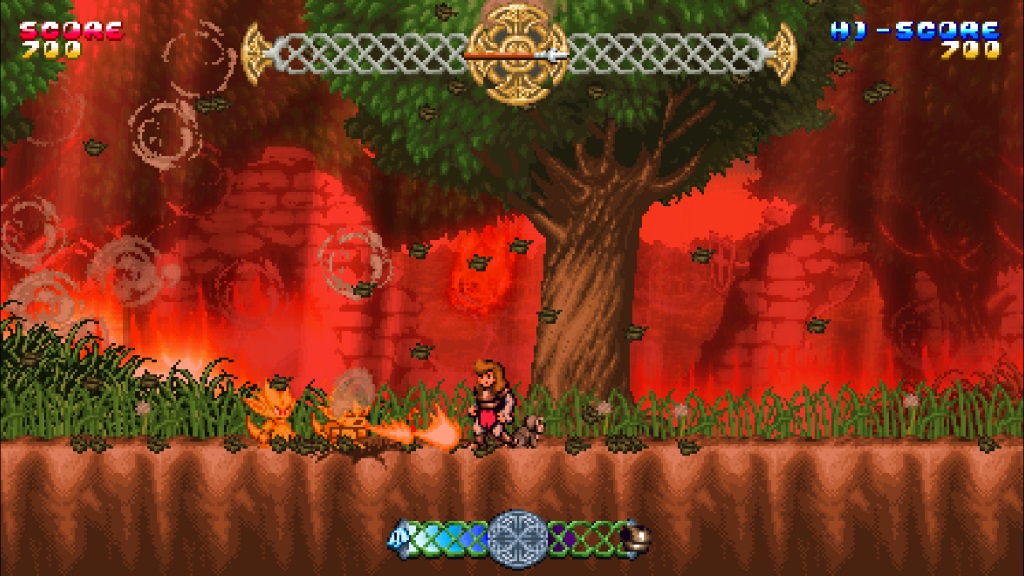 Eurogamer has some footage up from Battle Princess Madelyn, confirmed earlier this week for Switch and Wii U. Watch 12 minutes of footage below.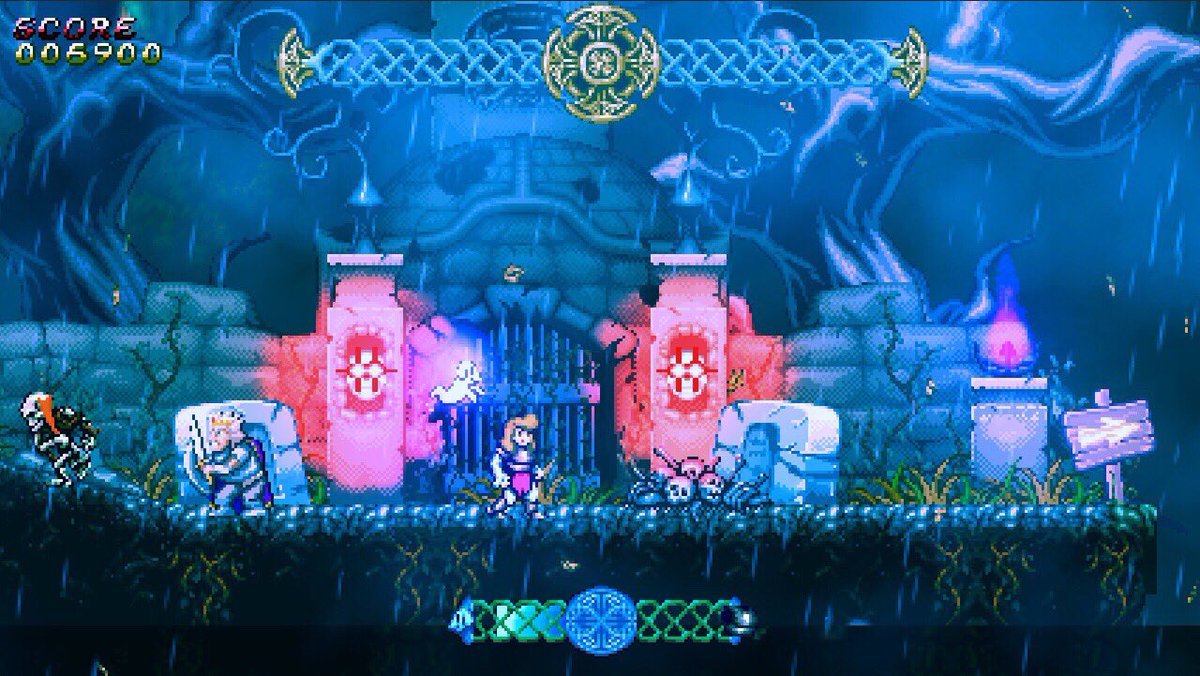 Casual Bit Games has been working on Battle Princess Madelyn for quite some time. The action-adventure platformer still has a few months of development to go, but the upcoming title – inspired by the likes of Ghouls N' Ghosts and Wonder Boy 3: The Dragon's Trap – is now confirmed for Switch and Wii U.
Battle Princess Madelyn has ten levels, comprised of five stages each (and "some that are cunningly hidden). It includes replayable areas, "with many to unlock as each surprise heralds new challenges – as well as weapons and enemies." All types of players can enjoy the game thanks to self-adjusting difficulty.
Regarding presentation, a professional children's author is on board with hand drawn artwork bringing the game to life. John McCarthy of Nintendo Quest fame will be providing orchestrated audio while a retro style FM/PCM arcade style soundtrack will be present thanks to Gryzor87.
See what Battle Princess Madelyn is all about in the video below. The game should be finished by late 2017.
Source: Casual Bit Games PR