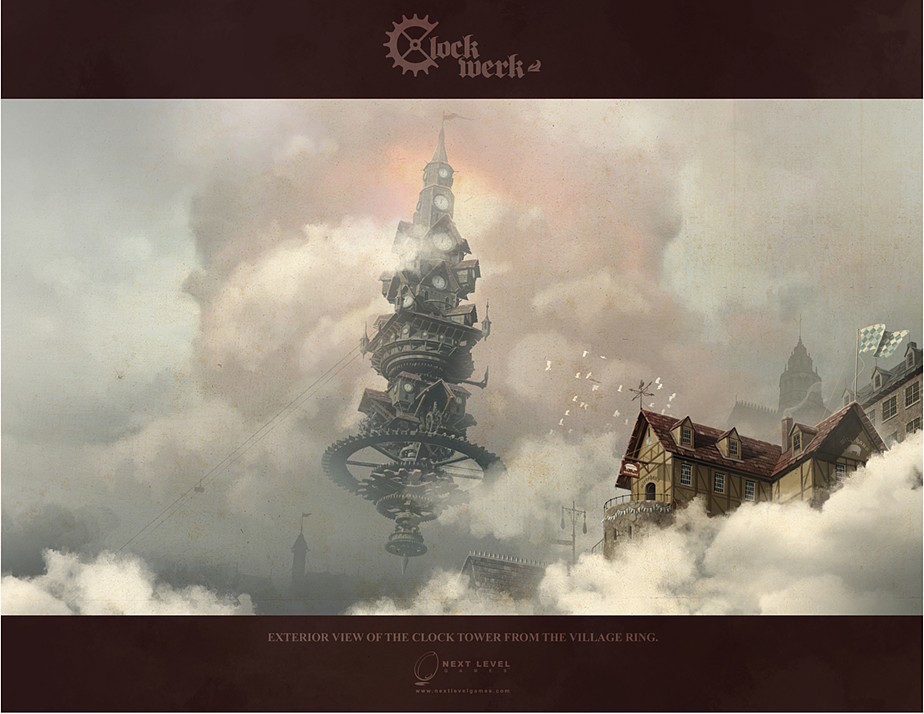 Next Level Games, known for its work on games like Luigi's Mansion: Dark Moon, was hoping to create the title "Clockwerk" back in 2011. This would have been a puzzle-platformer game for multiple unspecified home console platforms (potentially including Wii), though it never saw the day of light.
Unseen 64 shares the following overview of Clockwerk:
It was conceived as the story of two old men, Otto & Herman, who work as Hausmeisters (caretakers) in a magical floating clock tower suspended in the clouds called 'The World Clock', that governs the flow of time throughout the universe. On their final day before retirement, a faction of evil gremlins attack the tower, dismantling its innards and disrupting the behaviour of time. In order for the grumpy twosome to finally retire, they must defeat the invaders and repair its inner workings.
As Clockwerk was starting out, no publishers were attached to the game. Prototypes were never created. However, plenty of conceptual documents were made so that Next Level could pitch its idea to various publishers (including Nintendo and SEGA apparently).
Next Level Games was said to have partnered with a "major company" in July 2011. Things ultimately fell through when it was discovered that another team within the publisher had been working on a separate game with similar gameplay mechanics. This resulted in the publisher ending its plans to produce Clockwerk, and the title ended up seeing complete cancellation.
You can find more information about Clockwerk in Unseen 64's report. View some concept art below.