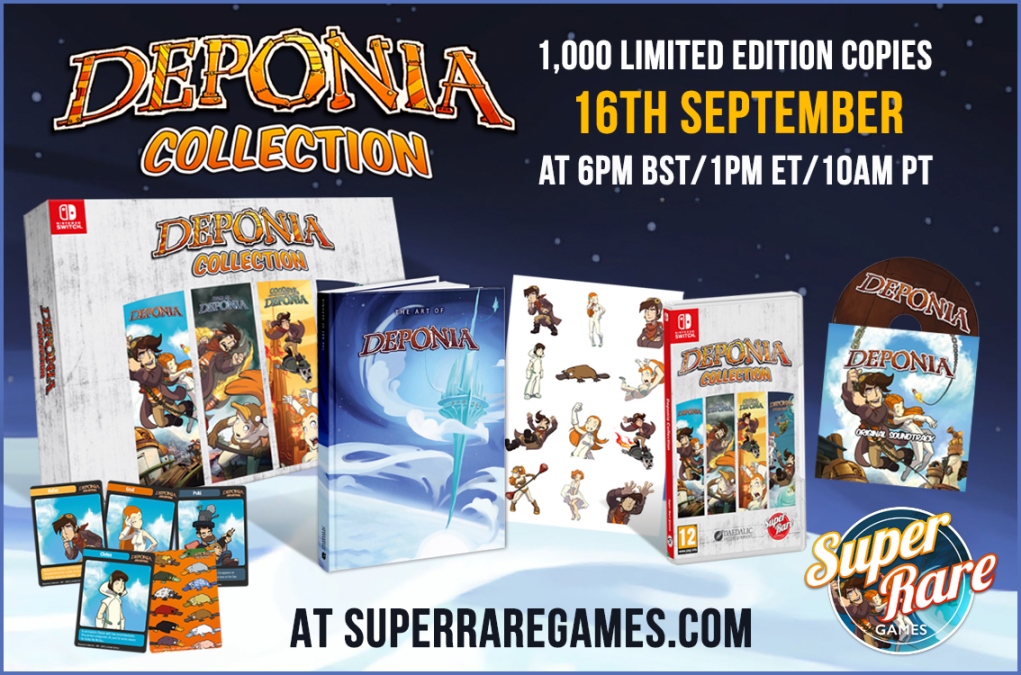 Super Rare Games today announced its next physical game for Switch, which will be the graphic adventure series Deponia Collection. Not only will the package be available as a standalone release, but Super Rare Games is planning a collector's edition as well.
The Deponia Collection Collector's Edition includes a 208 page hardcover art book, a soundtrack CD, a full set of trading cards (including a guaranteed holographic), a sticker sheet, and the standard game case with all four games on cart, a logo sticker, and a collector's box. Only 1,000 copies will be made.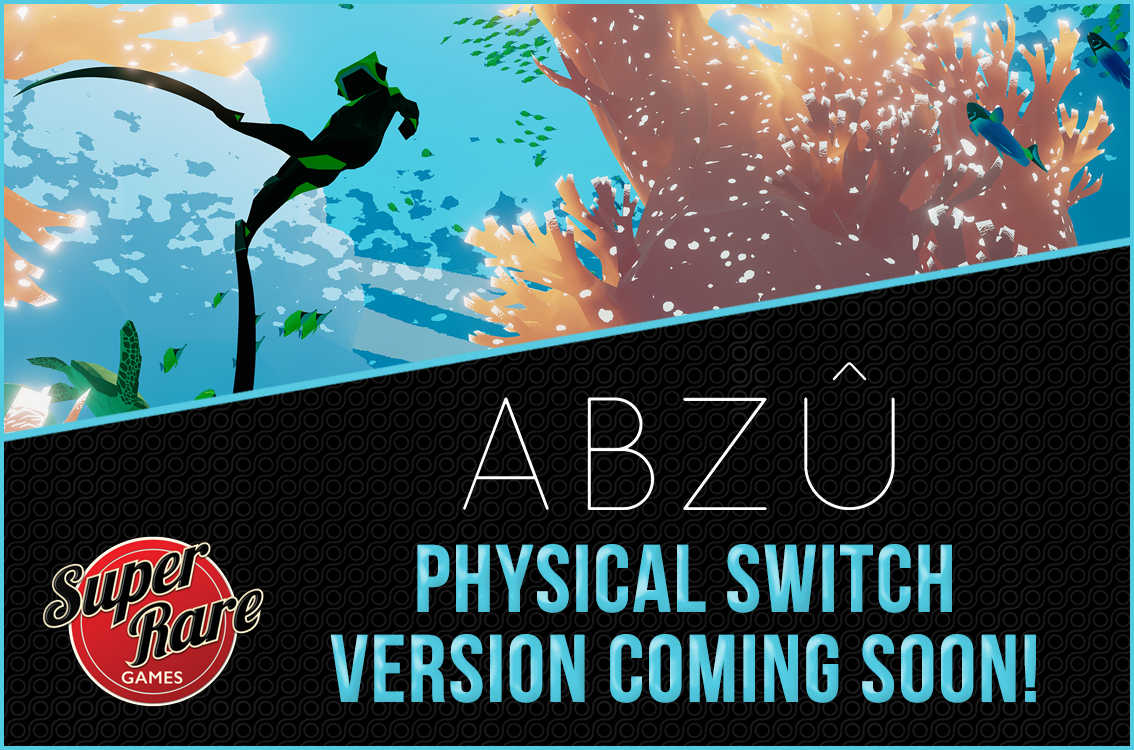 Super Rare Games is expanding its lineup of physical release on Switch with five more additions. Abzu, Deponia Collection, Inmost, Super Crush KO, and Vigil: The Longest Night will be offered in boxed form.
Most of these releases are self-explanatory. However, Deponia Collection is a bit of an outlier in that it will feature four titles: Deponia, Chaos on Deponia, Goodbye Deponia, and Deponia Doomsday.
All of these games will be sold physically through Super Rare Games later in 2021.
Source: Super Rare Games PR