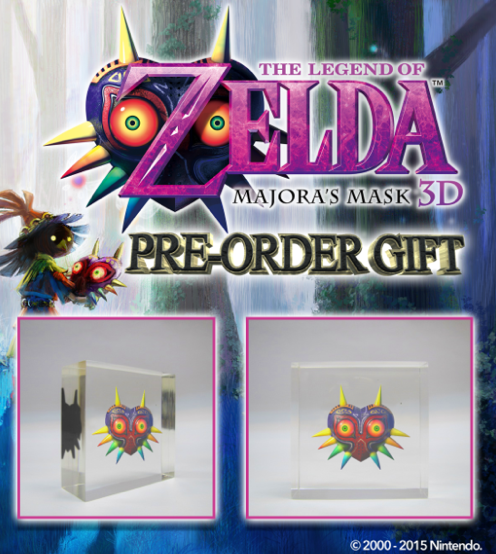 Game UK has just announced that they will be offering a pre-order bonus for The Legend of Zelda: Majora's Mask 3D.
If you pre-order the Standard Edition of the game you will receive an exclusive Majora's Mask paperweight, and don't worry those of you who have already pre-ordered the game will receive the bonus as well.
UK Pokemon fans hoping to try their luck at obtaining one of the few Eon Tickets being distributed can now sign up for the chance to win one. Participants are required to complete the entry form found here, which also includes all the terms and conditions of entry. The Pokemon Company will be choosing 15 different fans from around the area to travel to London on November 28th for a chance to meet Junichi Masuda of GAME FREAK who produced Omega Ruby and Alpha Sapphire.