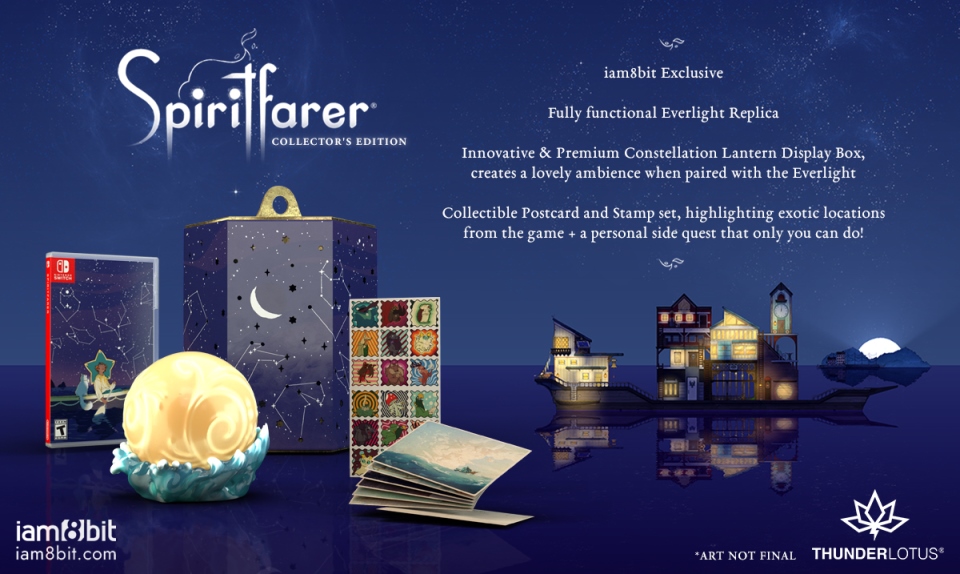 In celebration of Spiritfarer's first anniversary, Thunder Lotus and iam8bit are teaming up to produce a special collector's edition. It can be pre-ordered today exclusively through the iam8bit store for $199.99.
All copies include: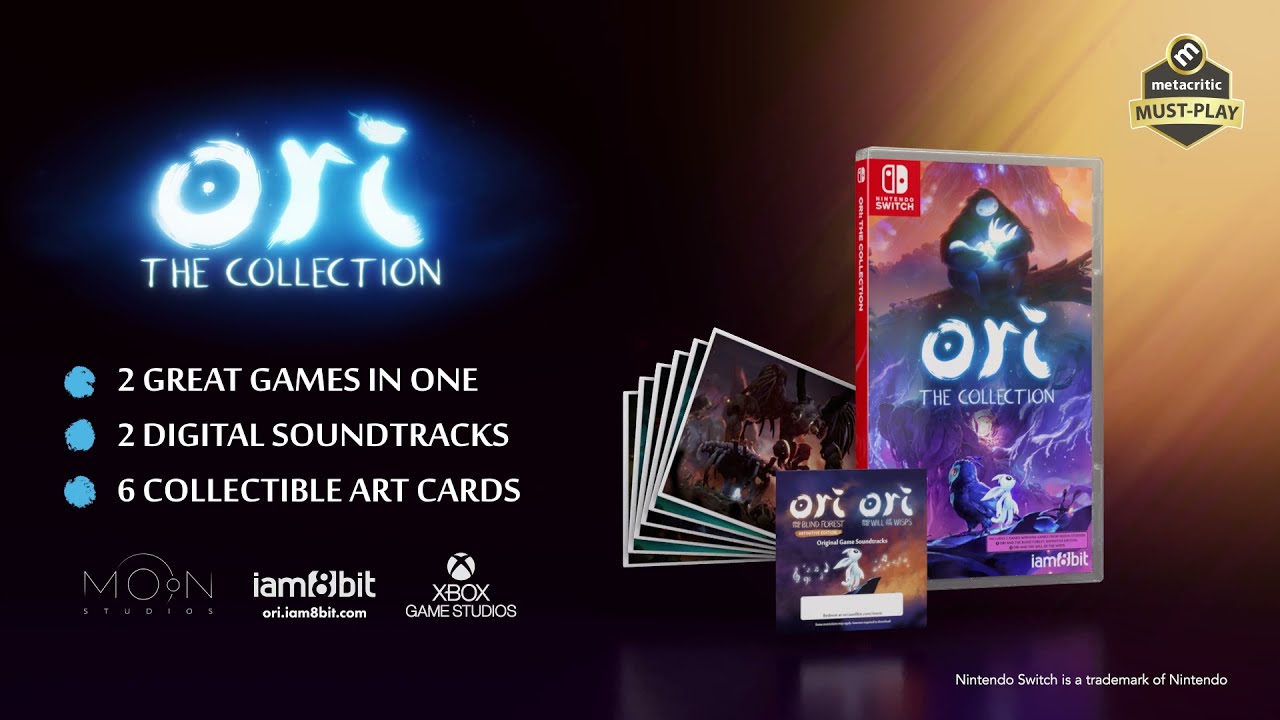 iam8bit has announced Ori: The Collection, a new physical release for Switch containing Ori and the Blind Forest: Definitive Edition and Ori and the Will of the Wisps. The two games will be packaged together on a single cartridge. Also included are the digital soundtracks for both games as well as six collectible art cards.
Ori: The Collection comes from iam8bit, Moon Studios and Xbox Game Studios, with global distribution from Skybound Games.
Ori: The Collection will be priced at $49.99. Most major retailers, as well as the iam8bitstore, will be carrying the release. It will be available on October 12.
Source: iam8bit PR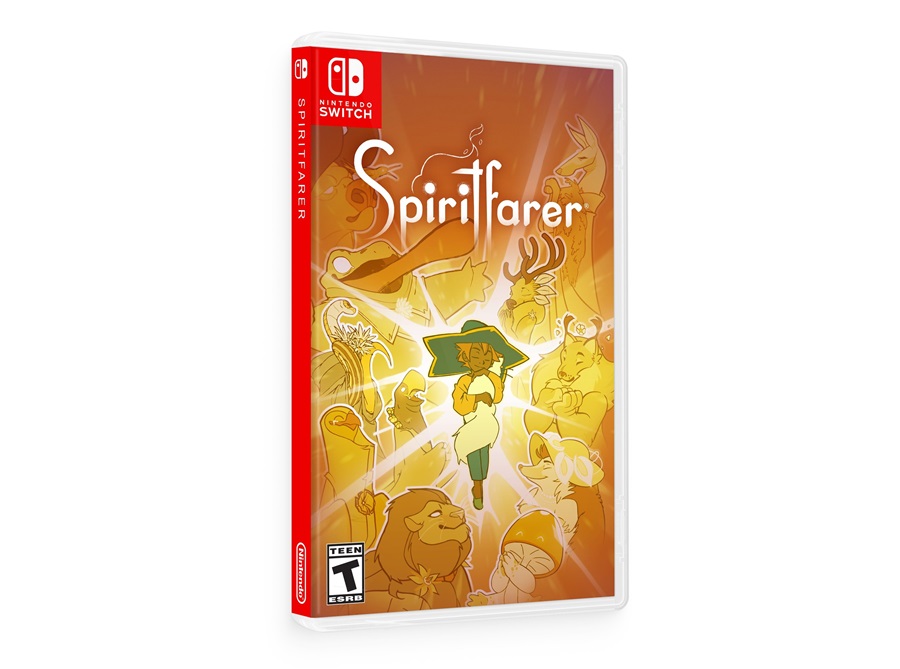 After it was first outed by Amazon Germany, a physical version of Spiritfarer has been officially announced. iam8bit, together with Thunder Lotus Games and with distribution by Skybound Games, will be handling the release.
The physical edition for Spiritfarer will include access to a 96-page digital art book, six collectible postcard and sticker stamp sets highlighting exotic locations from the game and a digital download of the game's soundtrack, composed by Max LL. It will release on July 27.
All major retailers should be carrying Spiritfarer. Pricing is set at $29.99 / €29.99.
Source: iam8bit PR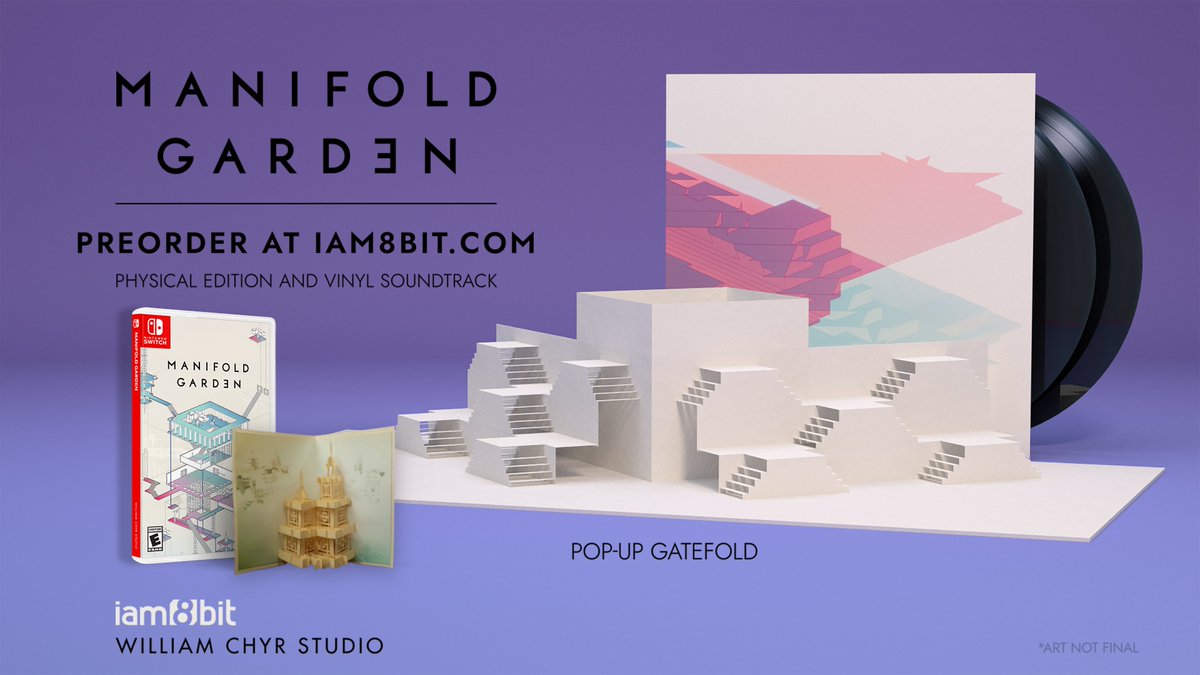 Following its release on the Switch eShop, Manifold Garden is now getting a physical release. iam8bit is handling the boxed edition, which includes a brand new cover art that is reversible and also comes with an exclusive architectural pop-up card.
Also worth noting is that iam8bit is offering the Manifold Garden Original Soundtrack as a two-disc vinyl, featuring a pop-up gatefold of the iconic stepwell level in Manifold Garden. It comes with two additional tracks that are not in the digital soundtrack (the music for the alternate endings). The vinyl is limited to 1,000 prints.
Pre-orders for the Manifold Garden physical release and soundtrack are open here. They're estimated for shipping in Q3 2021 and Q1 2022 respectively.
Source: iam8bit PR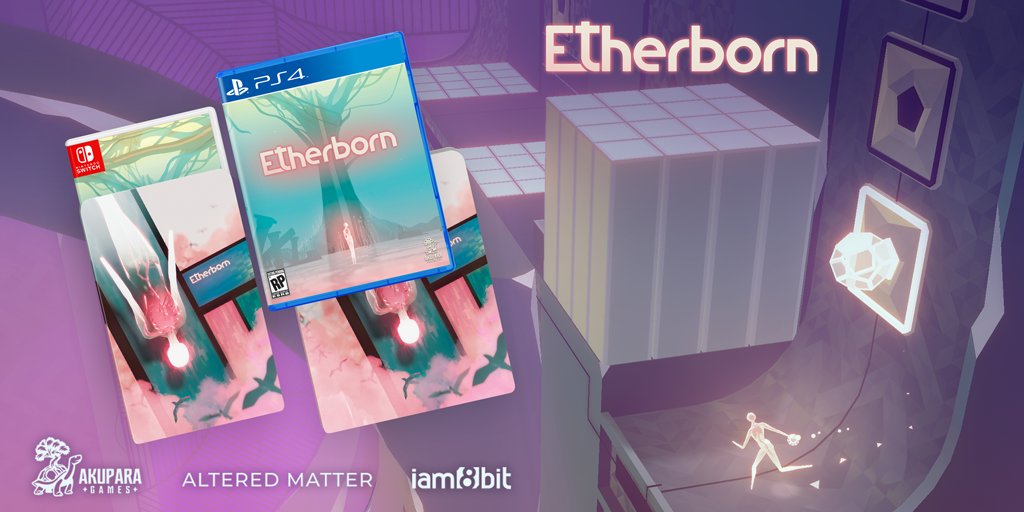 iam8bit, has teamed up with developer Altered Matter and publisher Akupara Games, on a physical version of Etherborn. The gravity-bending puzzle game will be sold in boxed form, which comes with an O-sleeve, reversible cover art, and a fold-out poster.
Pre-orders open today through iam8bit at 10 AM PT / 1 PM ET. Copies should ship sometime in Q2 2021.
You'll be able to reserve Etherborn from iam8bit here.
Source: iam8bit PR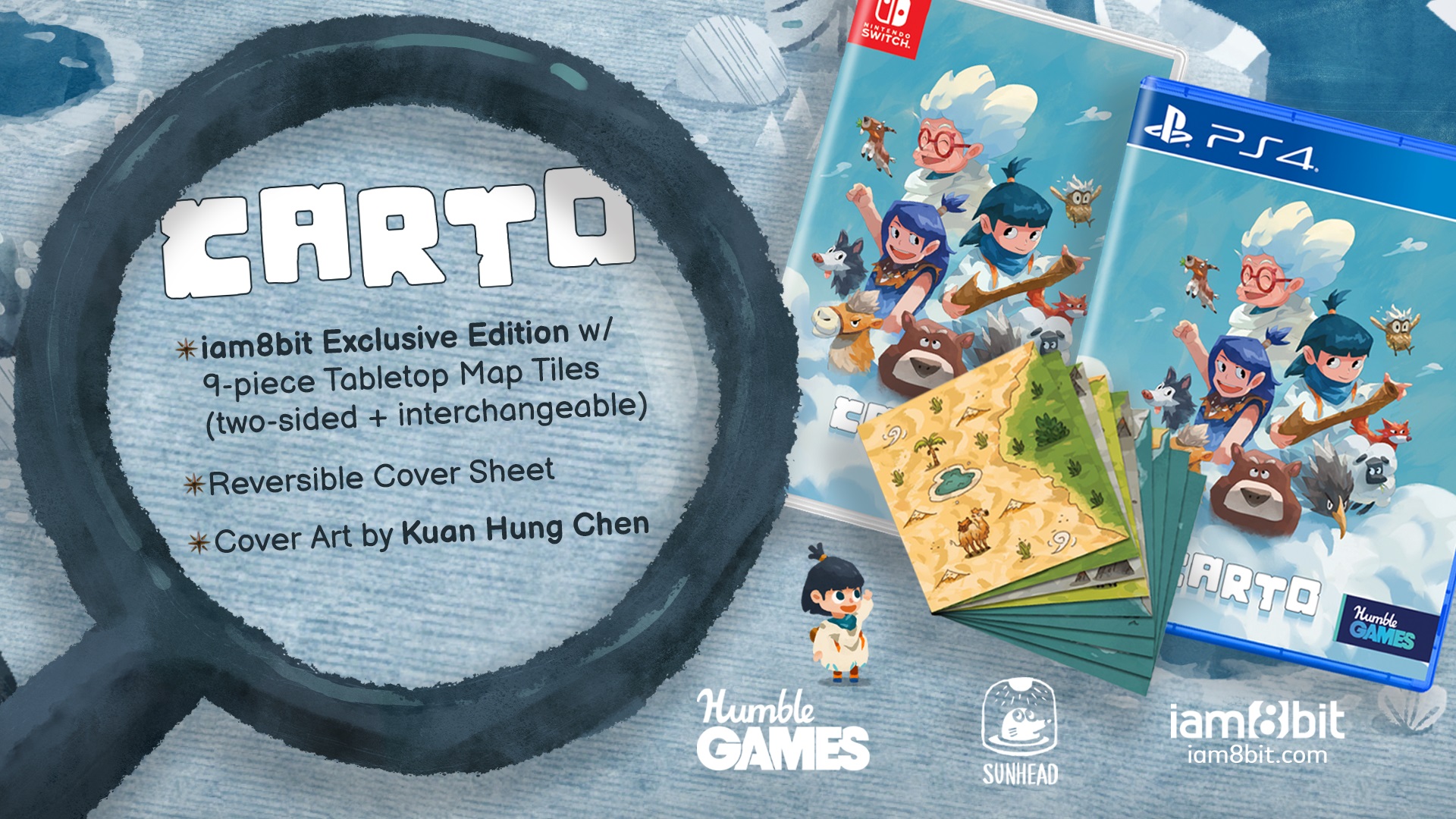 Humble Games, Sunhead Games, and iam8bit today announced plans for a physical version of the adventure game Carto.
Pricing is set at $34.99 on Switch. All copies will include: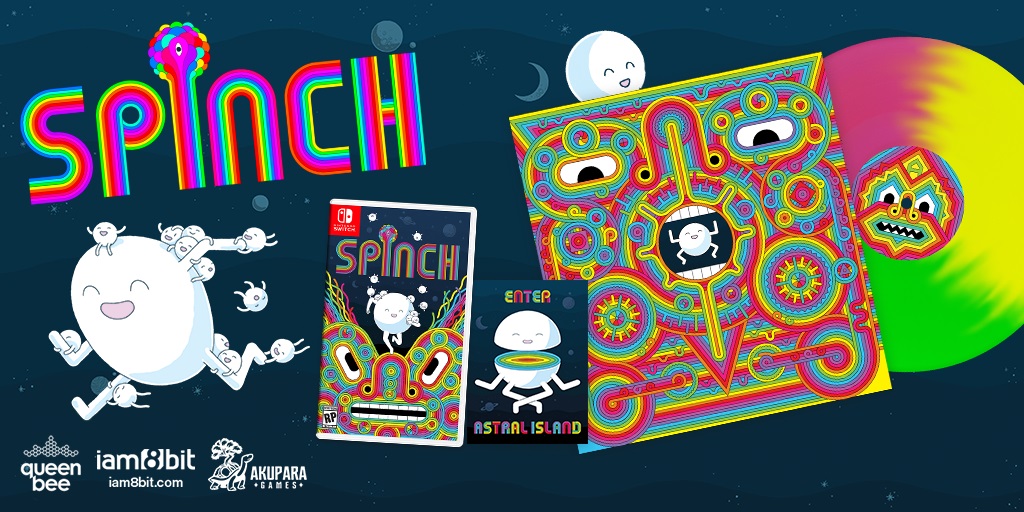 iam8bit, Akupara Games, and Queen Bee are teaming up on a physical version of Spinch. The "transportive side-scroller" was previously offered only as an eShop download.
Here are the full details on Spinch's physical release: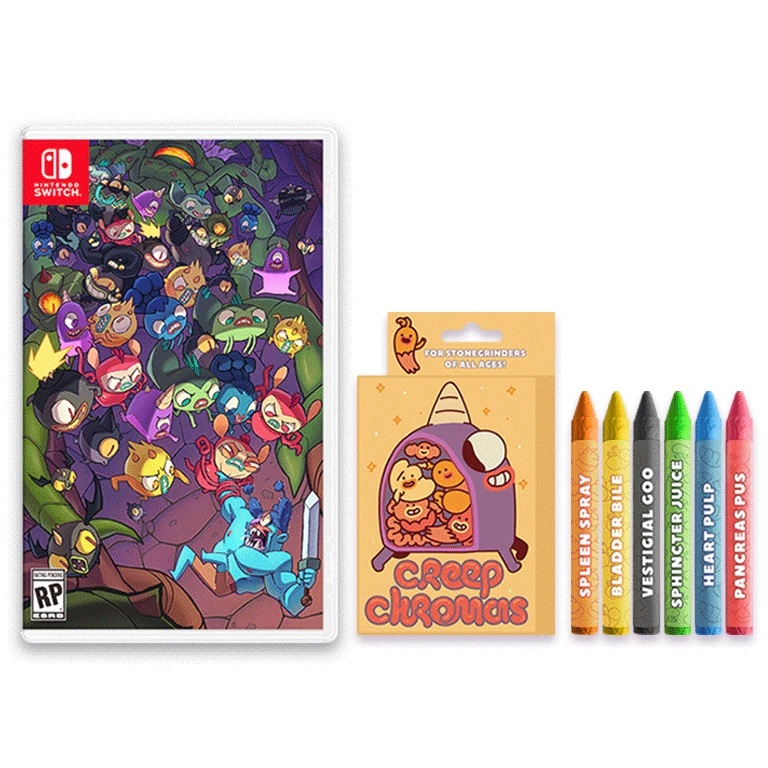 Grindstone is dropping on the Switch eShop today, but a physical version has now been confirmed as well. iam8bit and Capybara are teaming up on the boxed version, which comes with an exclusive set of custom creep-gut-colored crayons. Sam Webster's original music for Grindstone is also being released as a double LP, featuring original artwork by Nuri Durr.
Both will begin to ship in 2021. Pre-orders are already open here.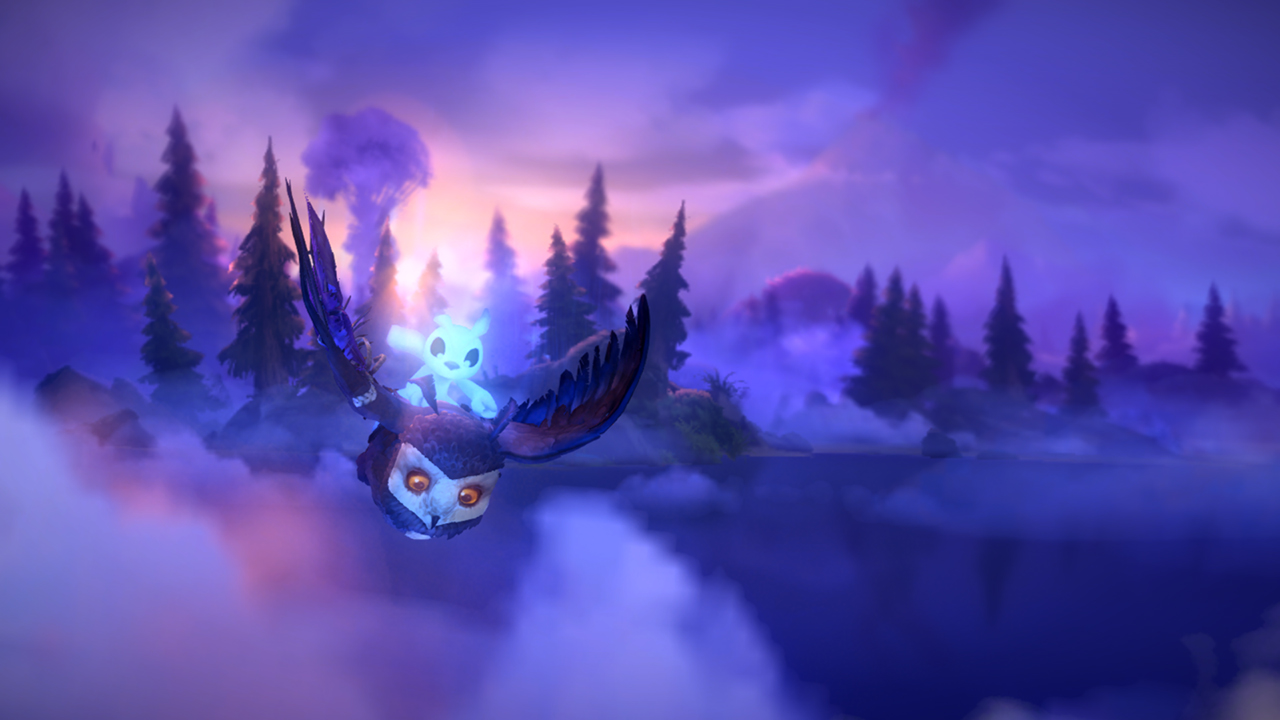 No one could have predicted a couple of years ago that both Ori games would end up on Switch, yet that's exactly what happened. Moon Studios managed to bring Ori and the Blind Forest over in September 2019. It was followed a year later by the sequel, Ori and the Will of the Wisps.
Moon Studios co-founder Gennadiy Korol and lead artist Daniel van Leeuwen recently spoke with Nintendo Everything about the challenging task of bringing Ori and the Will of the Wisps to Switch. We also got to speak with Jon M. Gibson and Amanda White from iam8bit – the game's publisher – who spoke discussed the special physical release, Switch sales and reception, and more.
Here's our full discussion: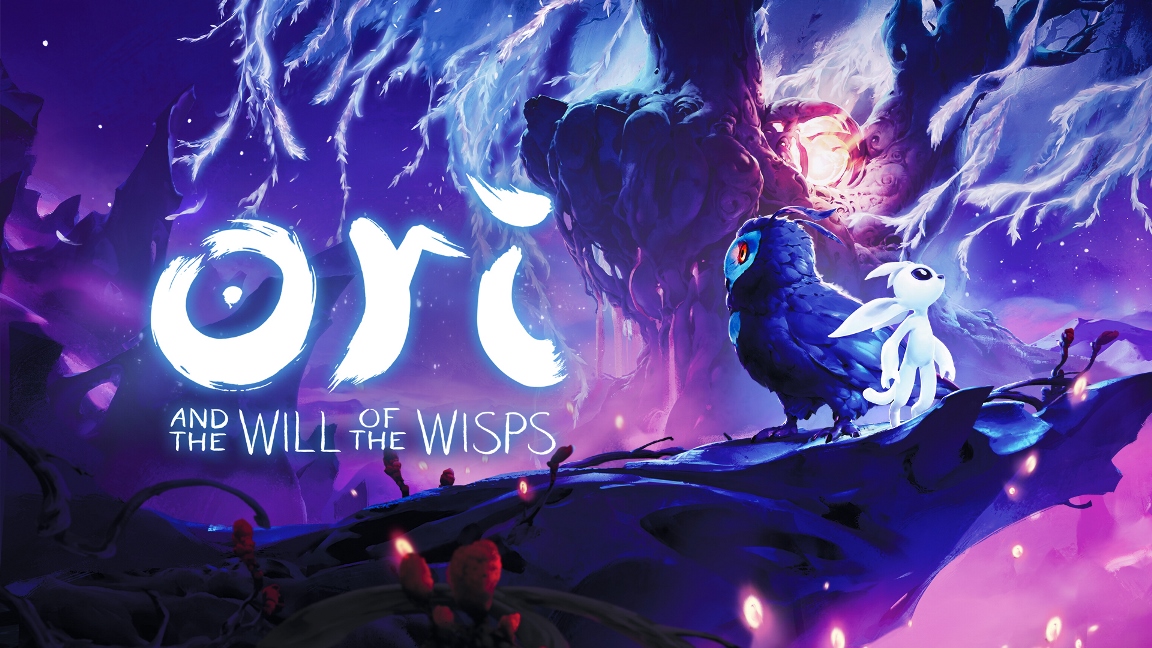 Ori and the Will of the Wisps just received a new update on Switch. Moon Studios has readied version 1.2.0, which includes fixes and more.
The full patch notes are as follows: