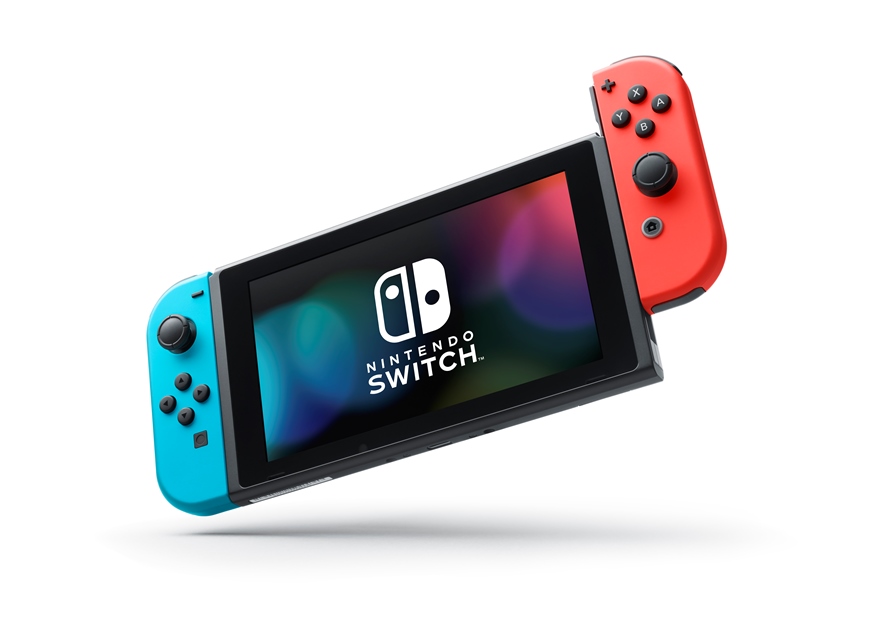 Pretty much all throughout 2017, the Switch was very hard to come by due to its popularity. These hardware shortages were especially bad in Japan, although Nintendo's home country received a fairly major restock in December, causing Switch hardware sales to rise. However, it seems like this seems to have shifted the shortage problem to the other side of the market – it seems that certain Switch games are now hard to come by.
Japanese video game retailer GEO reports that first-party games like The Legend of Zelda: Breath of the Wild and 1-2-Switch are completely out of stock at all of its distribution centers nationwide and they are currently unable to order any additional units from Nintendo. It's a similar situation at other retailers like Amazon Japan, where many first-party games are also out of stock.
Naturally, a software shortage is not as bad as a hardware shortage – all games can of course also be purchased digitally, but it would still be in Nintendo's best interest to fix this shortage as soon as possible.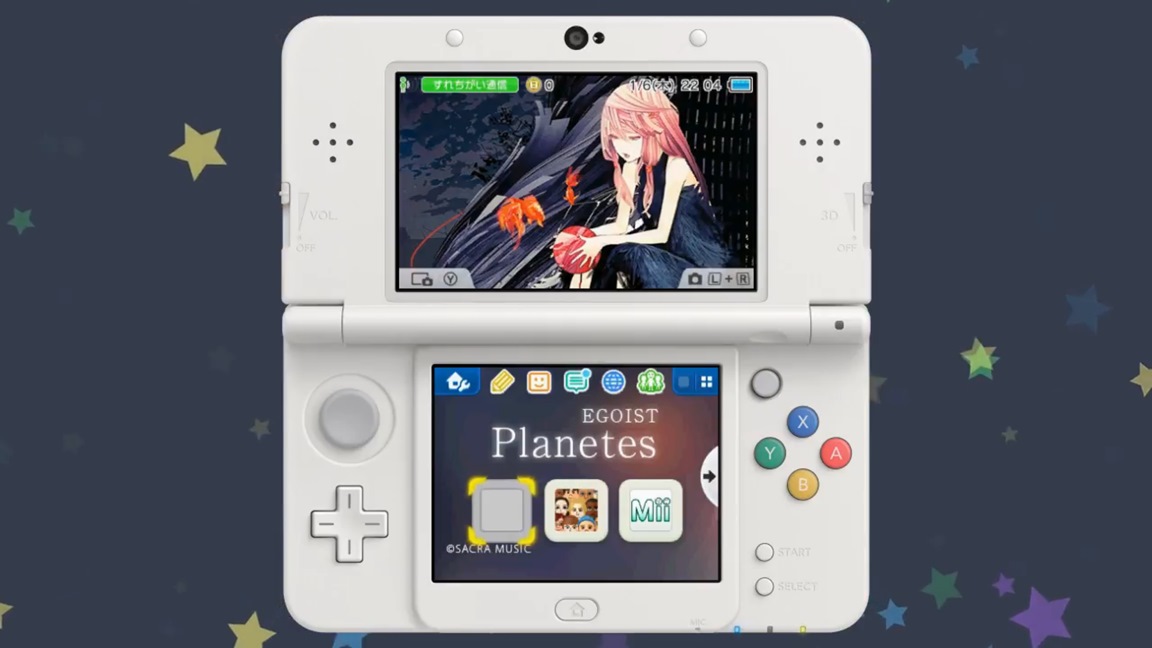 A few new 3DS themes are out now in Japan. Here's the lineup:
EGOIST (x2) – 200 yen each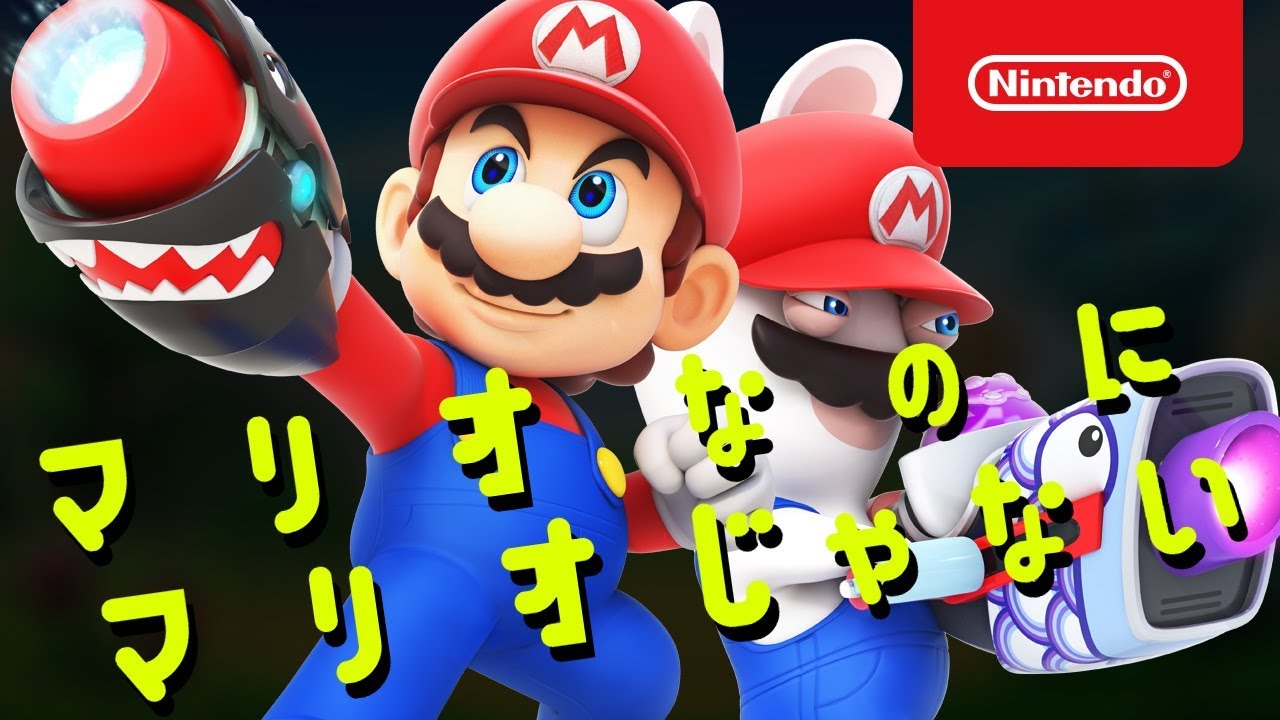 Nintendo has updated the release schedule on its platforms for the week of January 18. Here's a look at the upcoming digital download schedule:
Switch Retail
Mario + Rabbids Kingdom Battle
Switch Download
ACA NeoGeo Power Spikes II
Mercenaries Saga Chronicles
Shu (available January 23)
3DS Download
Battleminerz (available January 17)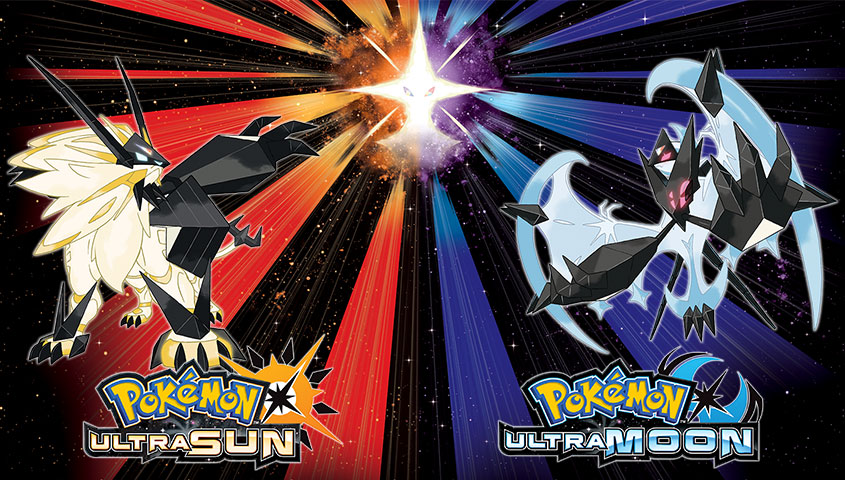 A new report from Famitsu reveals the best-selling games from 2017. Based on data collected from December 26, 2016 and December 31, 2017, the results are as follows:
1. [3DS] Pokemon Ultra Sun/Ultra Moon – 2,003,607
2. [NSW] Splatoon 2 – 1,752,096
3. [3DS] Dragon Quest XI – 1,744,603
4. [3DS] Monster Hunter XX – 1,684,991
5. [PS4] Dragon Quest XI: Sugisarishi Toki o Motomete – 1,336,180
6. [NSW] Super Mario Odyssey – 1,324,280
7. [NSW] Mario Kart 8 Deluxe – 1,103,744
8. [NSW] The Legend of Zelda: Breath of the Wild – 688,044
9. [3DS] Pokemon Sun/Moon – 576,506
10. [3DS] Super Mario Maker – 423,073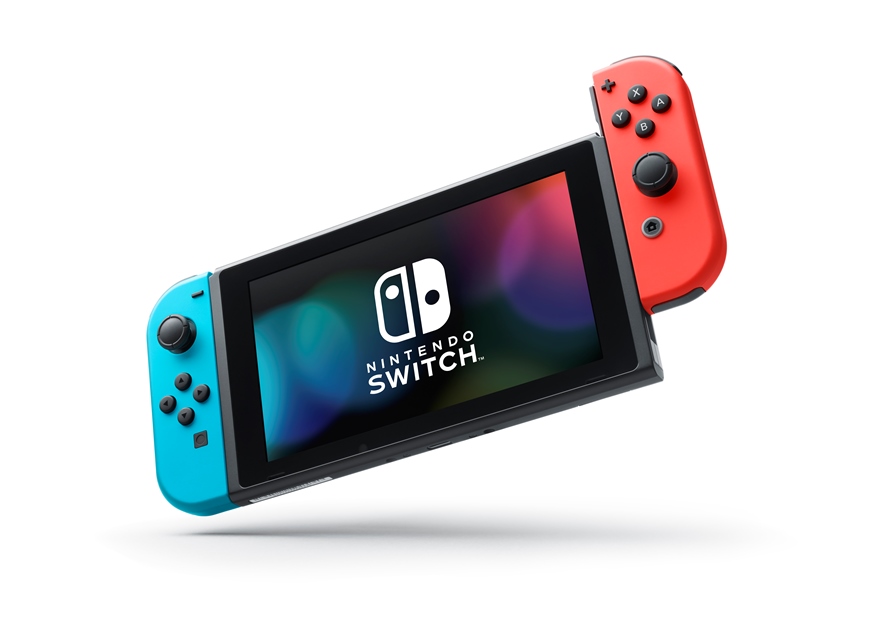 Update (1/9): Media Create data is finally in, so we've swapped that out for Famitsu's numbers below.
---
Original (1/6): The latest Japanese hardware sales from Famitsu are as follows:
Switch – 134,519
PS4 – 37,175
New 2DS LL – 20,409
New 3DS LL – 12,542
PS4 Pro – 12,456
Vita – 7,970
2DS – 3,700
Xbox One – 335
New 3DS – 163
PS3 – 58
Wii U – 44
Xbox One X – 23
For comparison's sake, here are the hardware numbers from last week:
Switch – 269,684
PS4 – 50,662
New 2DS LL – 45,387
New 3DS LL – 27,947
PS4 Pro – 16,595
Vita – 14,041
2DS – 6,992
Xbox One – 687
New 3DS – 311
Wii U – 98
PS3 – 40
Xbox One X – 32
And here are the software charts: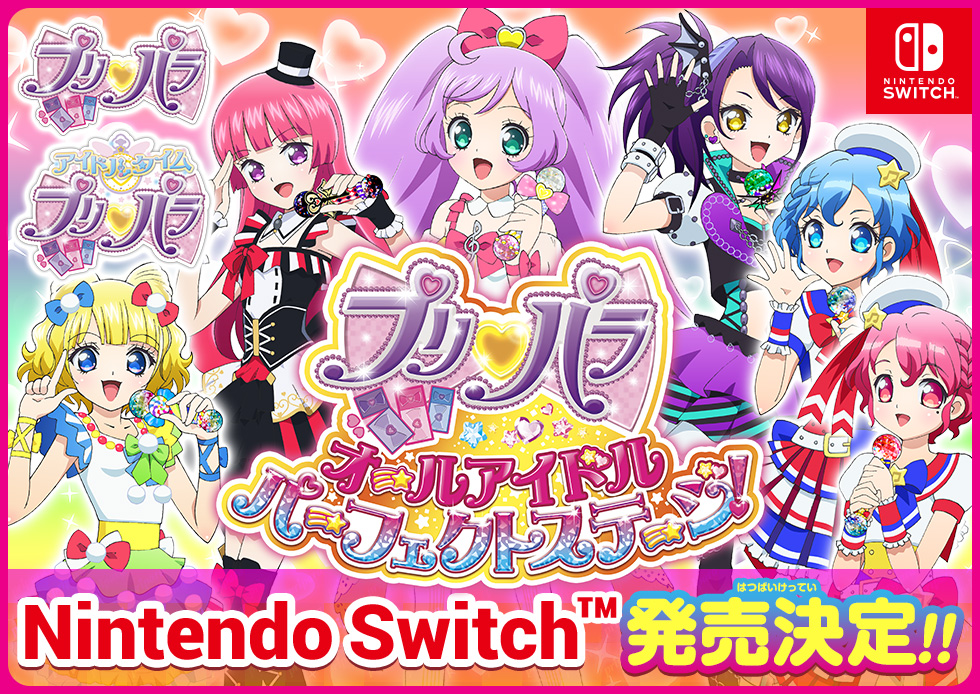 Fans of idol games, rejoice: Takara Tomy A.R.T.S has announced PriPara: All Idol Perfect Stage exclusively for Switch. Described as a "fashion and rhythm action game", it will launch in Japan on March 22nd. Early copies of the game will include a download code for a Shion and Hibiki card set. Another early purchase bonus will be announced later.
PriPara (short for Prism Paradise) is mostly known as an arcade game in Japan, though there are also several anime series and movies. PriPara is the successor to the Pretty Rhythm franchise, which is also a series of idol rhythm games.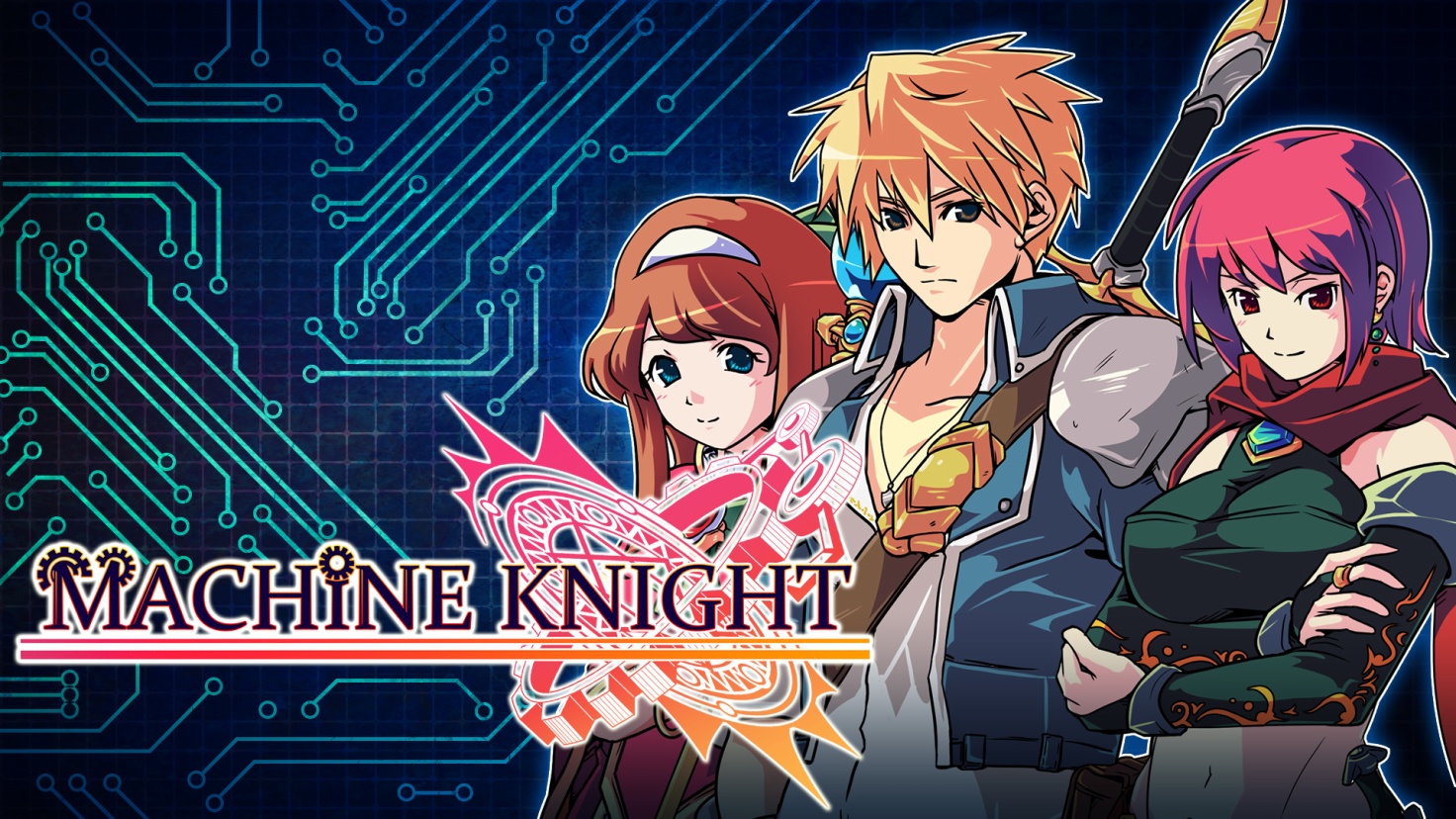 Nintendo has updated the release schedule on its platforms for the week of January 11. Here's a look at the upcoming digital download schedule:
Switch Download
Arcade Archives Crazy Climber
ACA NeoGeo Art of Fighting 2
Pic-a-Pix Deluxe
3DS Download
Machine Knight (available January 10)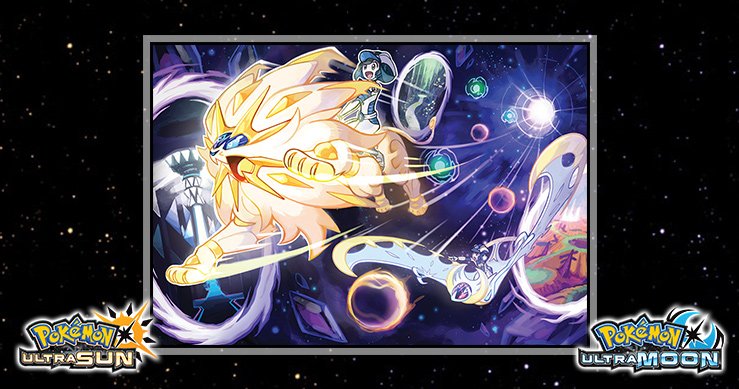 The latest issue of Famitsu has shared a listing of the top 30 best-selling games in Japan for the month of November 2017 (which includes debut sales for Shinobi Refle: Senran Kagura). You can check out the full results below.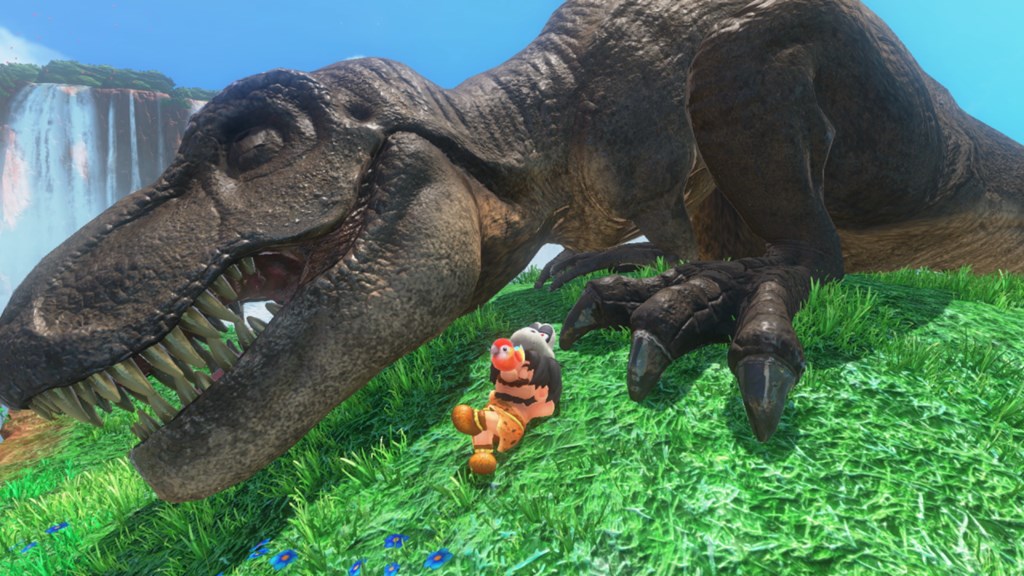 This week's expanded Japanese software sales are as follows:
01./02. [NSW] Super Mario Odyssey # (Nintendo) {2017.10.27} (¥5.980) – 209.630 / 1.292.281 (+57%)
02./01. [3DS] Yo-kai Watch Busters 2: Hihou Legend Banbarayaa – Sword / Magnum (Level 5) {2017.12.16} (¥4.800) – 184.739 / 393.279 (-11%)
03./03. [3DS] Pokemon Ultra Sun / Ultra Moon (Pokemon Co.) {2017.11.17} (¥4.980) – 176.789 / 1.345.962 (+49%)
04./04. [NSW] Splatoon 2 # (Nintendo) {2017.07.21} (¥5.980) – 137.607 / 1.668.466 (+95%)
05./05. [NSW] Mario Kart 8 Deluxe (Nintendo) {2017.04.28} (¥5.980) – 100.205 / 1.045.438 (+98%)
06./08. [3DS] Kirby Battle Royale (Nintendo) {2017.11.30} (¥4.980) – 42.796 / 115.324 (+70%)
07./11. [NSW] The Legend of Zelda: Breath of the Wild # (Nintendo) {2017.03.03} (¥6.980) – 35.565 / 738.026 (+83%)
08./18. [NSW] Pokken Tournament DX (Pokemon Co.) {2017.09.22} (¥5.980) – 27.053 / 177.835 (+143%)
09./19. [NSW] Arms (Nintendo) {2017.06.16} (¥5.980) – 25.285 / 297.491 (+136%)
10./00. [PS4] The [email protected]: Stella Stage # (Bandai Namco Games) {2017.12.21} (¥8.200) – 23.772 / NEW
11./21. [NSW] 1-2-Switch (Nintendo) {2017.03.03} (¥4.980) – 23.156 / 328.694
12./14. [3DS] Style Savvy: Styling Star (Nintendo) {2017.11.02} (¥4.980) – 21.321 / 105.557 (+58%)
13./00. [PS4] Atelier Lydie & Suelle: The Alchemists and the Mysterious Paintings # (Koei Tecmo) {2017.12.21} (¥7.300) – 21.129 / NEW
14./06. [PS4] Earth Defense Force 5 (D3Publisher) {2017.12.07} (¥7.800) – 20.536 / 164.944 (-38%)
15./17. [3DS] Animal Crossing: New Leaf – Welcome amiibo (Nintendo) {2016.11.23} (¥2.700) – 18.019 / 336.543 (+50%)
16./20. [3DS] Sumikko Gurashi: Koko, Dokonan Desu? (Nippon Columbia) {2017.07.20} (¥4.800) – 17.769 / 110.355 (+76%)
17./15. [3DS] Pokemon Ultra Sun / Ultra Moon Veteran Trainer's Dual Pack {Pokemon Ultra Sun \ Pokemon Ultra Moon} (Pokemon Co.) {2017.11.17} (¥9.960) – 17.679 / 319.945 (+46%)
18./00. [PS4] Okami HD # (Capcom) {2017.12.21} (¥2.990) – 16.536 / NEW
19./00. [NSW] One Piece: Pirate Warriors 3 – Deluxe Edition (Bandai Namco Games) {2017.12.21} (¥5.800) – 16.011 / NEW
20./27. [NSW] Dragon Ball: Xenoverse 2 for Nintendo Switch (Bandai Namco Games) {2017.09.07} (¥6.800) – 15.916 / 89.161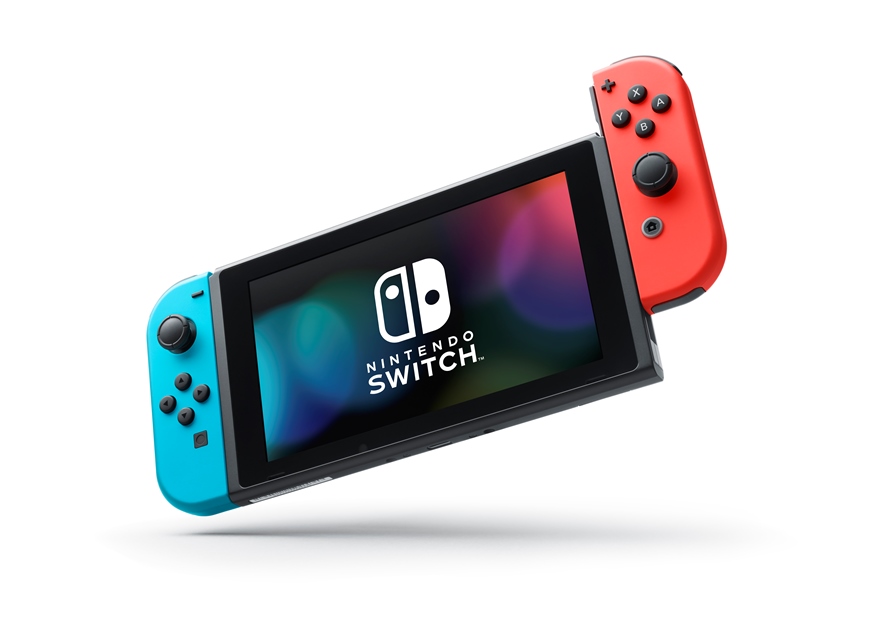 The latest Japanese hardware sales from Media Create are as follows:
Switch – 269,684
PS4 – 50,662
New 2DS LL – 45,387
New 3DS LL – 27,947
PS4 Pro – 16,595
Vita – 14,041
2DS – 6,992
Xbox One – 687
New 3DS – 311
Wii U – 98
PS3 – 40
Xbox One X – 32
For comparison's sake, here are the hardware numbers from last week:
Switch – 221,210
PS4 – 45,161
New 2DS LL – 31,653
New 3DS LL – 19,115
PS4 Pro – 17,804
Vita – 9,049
2DS – 4,324
Xbox One – 2,175
New 3DS – 421
Xbox One X – 132
Wii U – 75
PS3 – 44
And here are the software charts: