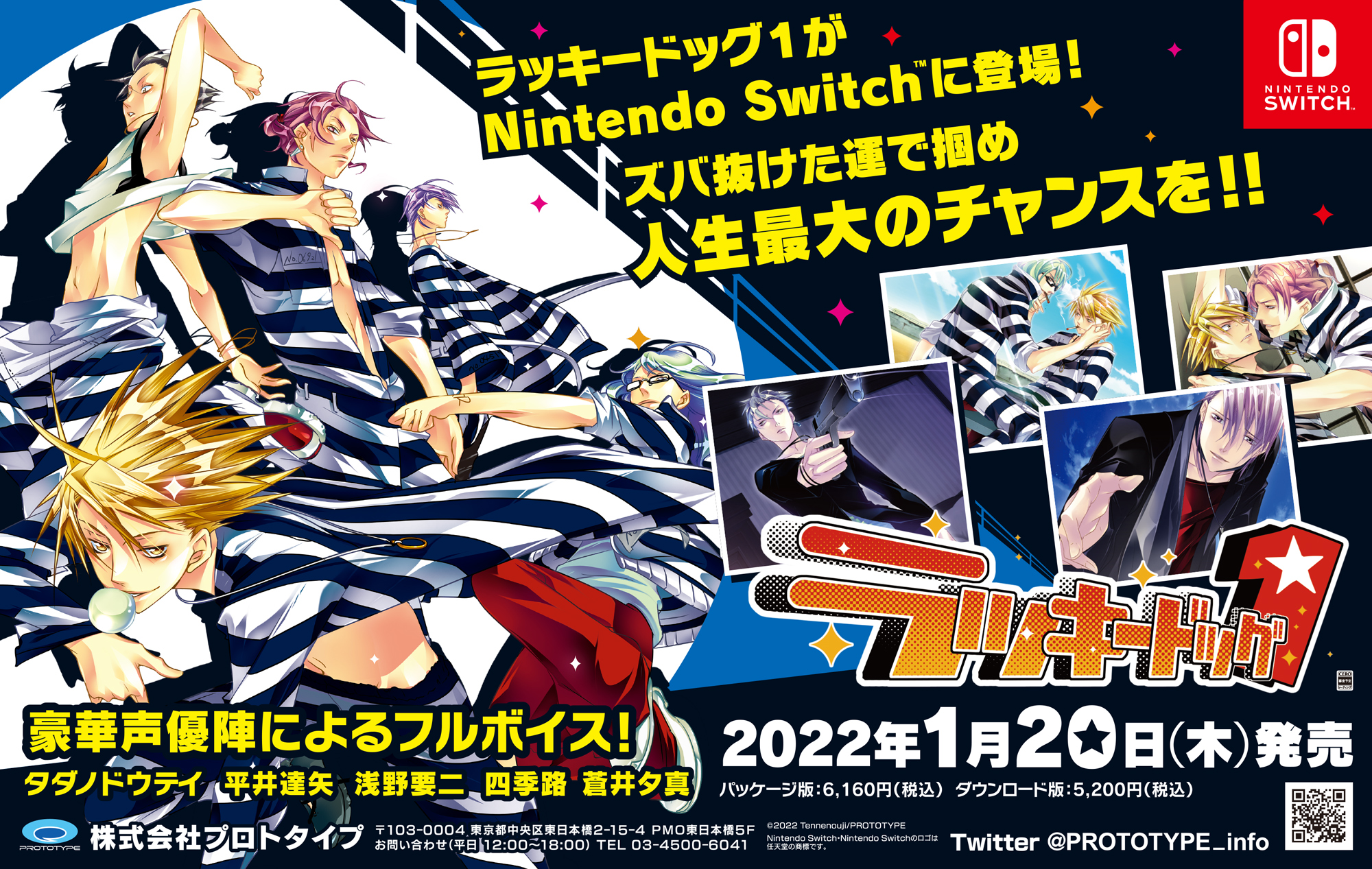 The otome visual novel Luckydog1 is coming to the Switch on January 20, 2021. This game is published by Prototype Ltd. and developed by Tennenouji, and it will be priced at 5,200 yen on the Japanese eShop (it's also getting a physical release for 6,160 yen).
This game first released in 2009 for PC but has been ported to multiple systems since then. The publisher MangaGamer is planning an English release for PC in the future, so it's possible that the Switch might see this English release as well at some point.
For more information on Luckydog1, feel free to check out the trailer and overview of the game below.