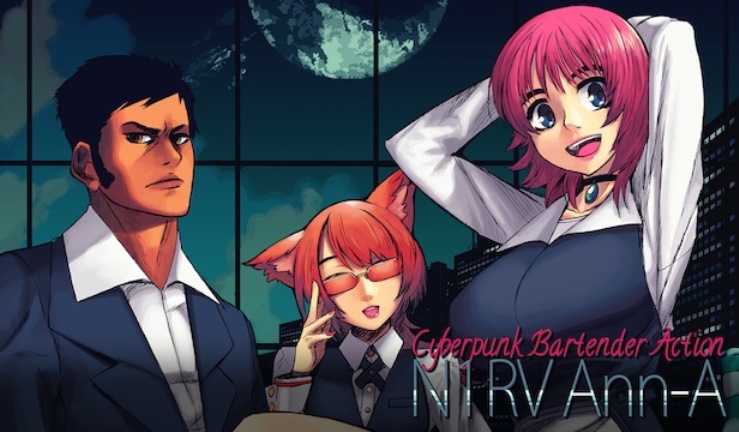 It's been quite some time since we last heard about N1RV Ann-A. Sukeban Games finally provided an update today, but fans may be disappointed to hear that the VA-11 Hall-A sequel has been delayed indefinitely.
In a blog post, developer Fernando Damas brought up a number of contributing factors. Damas initially held on to the code despite having extra programmers on hand which resulted in extra development time, there was an internal conflict with the story that has since been solved, and the project "has effectively been reset on many fronts."
A new release window won't be shared as there's still a lot of work that needs to be done. Any major announcements on that front "probably won't happen until we're at the final stretch of the project." On the bright side, Sukeban Games will "use stricter planning to be able to be more transparent during development and provide regular updates on the state of the project".
Here's the full post: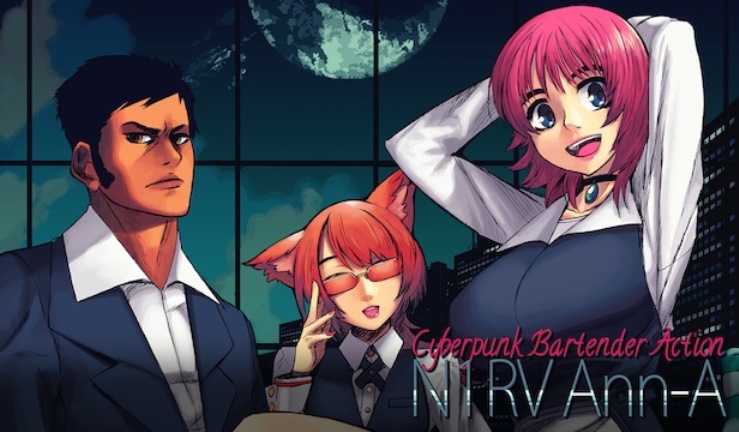 Nintendo World Report has a new look at N1RV Ann-A: Cyberpunk Bartender Action, a sequel to VA-11 Hall-A, from PAX East 2020. Check out some new footage below.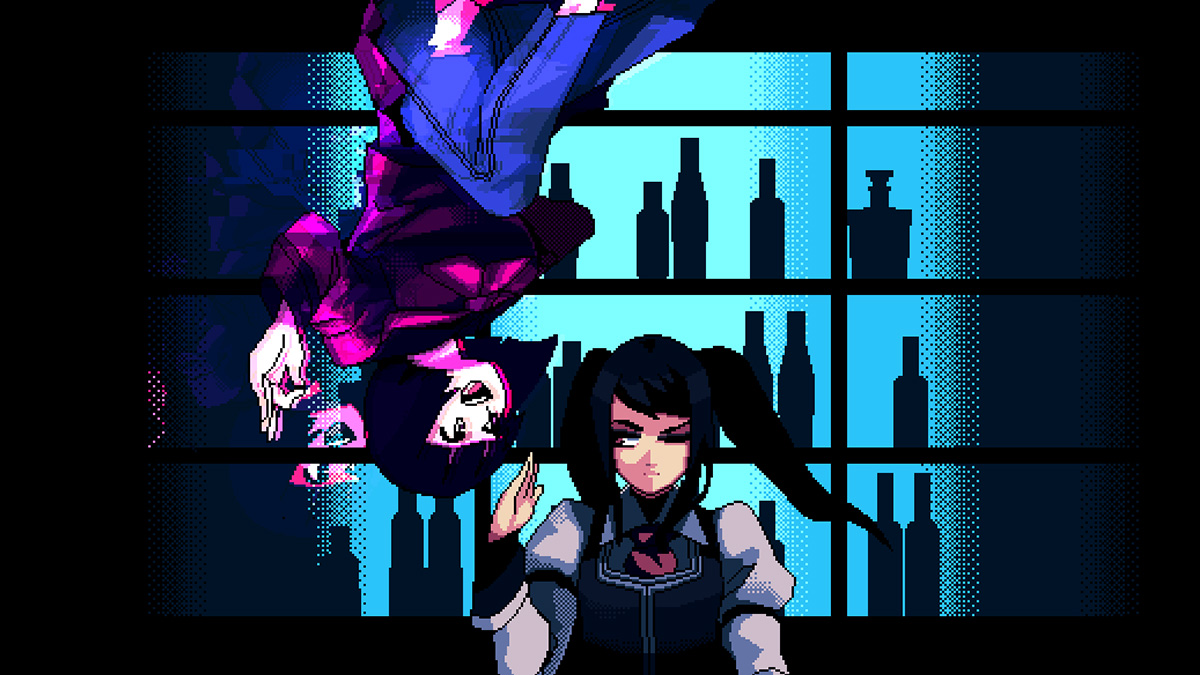 A new launch trailer for VA-11 Hall-A: Cyberpunk Bartender Action is now available to promote its Switch eShop release today. View it below.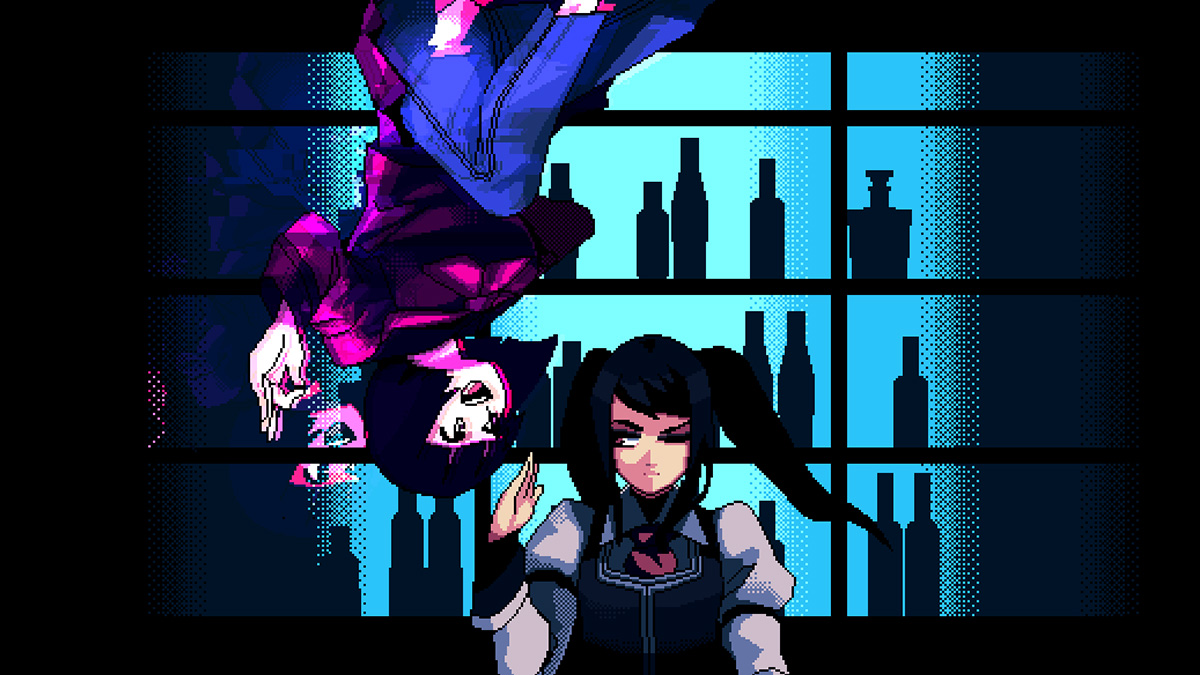 VA-11 HALL-A: Cyberpunk Bartender Action launches for Switch via the eShop on May 2, with a physical version to follow. View a half hour of footage in the video below.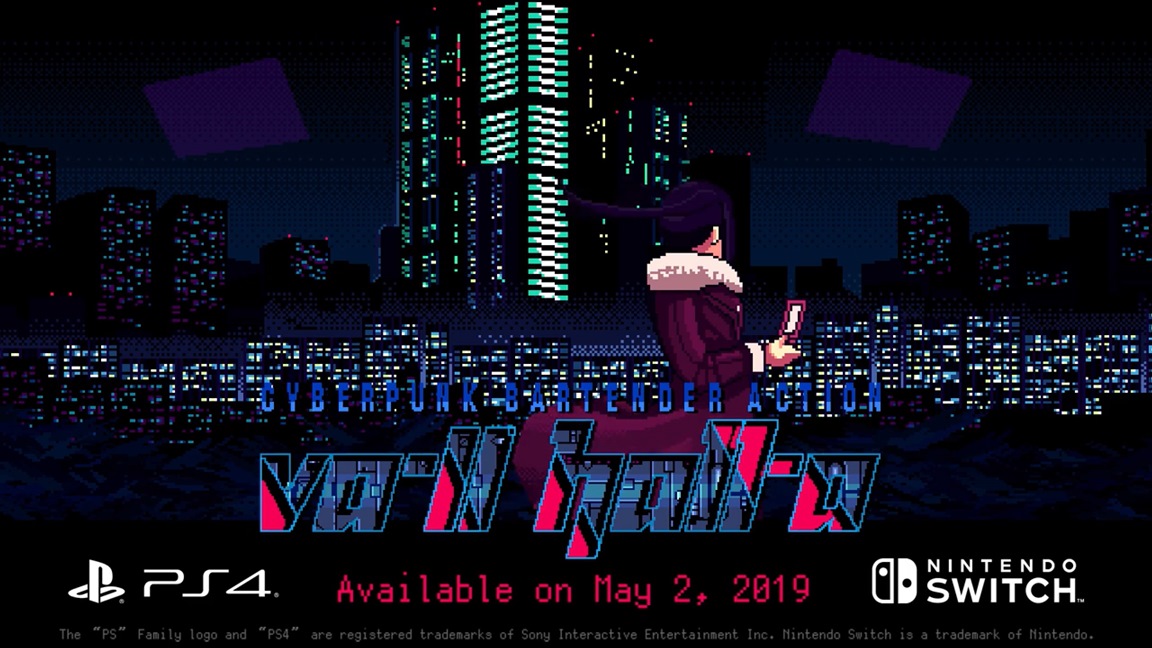 Publisher Ysbryd Games and developer Sukeban Games today announced that VA-11 HALL-A will launch for Switch via the eShop on May 2. Limited Run Games will produce physical versions later on, including a special collector's edition boxset. Further information on the physical releases will be shared later this year.
Here's an overview of VA-11 HALL-A, along with a trailer: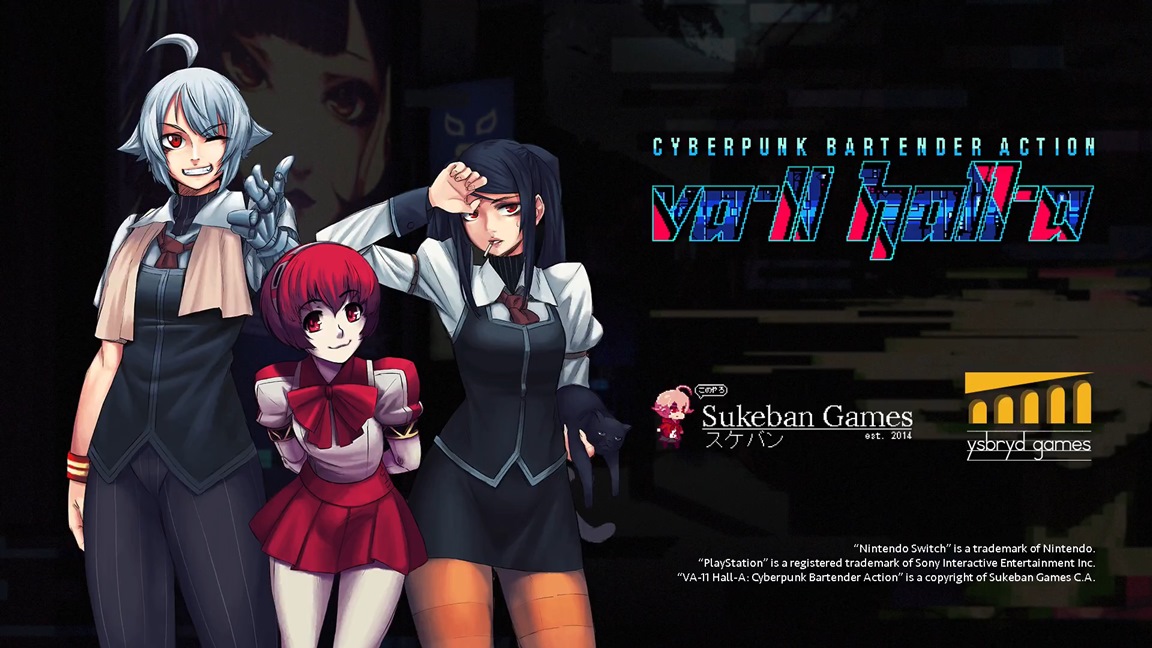 Following up on official confirmation of the game's release date, an Japanese trailer has been published for VA-11 Hall-A on Switch.
The footage and gameplay can be viewed below.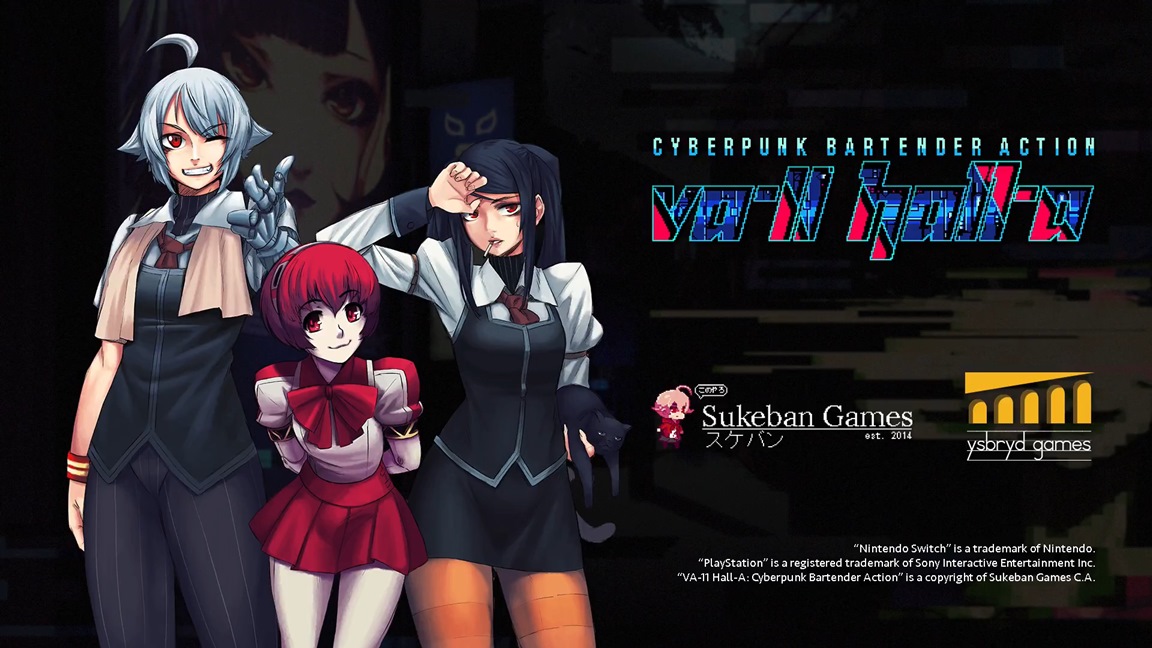 VA-11 Hall-A still maintains a Q1 2019 release date in the west. Over in Japan though, the game has an actual release date of May 30. It will be sold for 3,758 yen.
Also in Japan, a physical version will be offered. First-print copies will come with an art book and original soundtrack CD.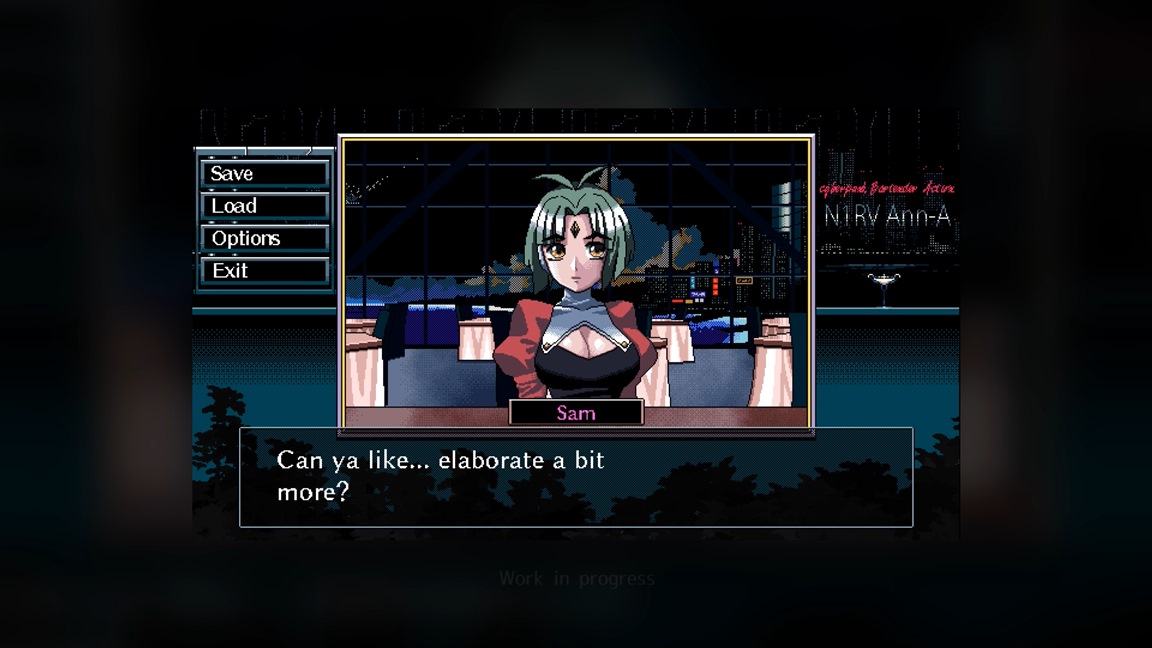 Today, Sukeban Games announced that it is developing a sequel to VA11 Hall-A. The new title N1RV Ann-A will be published by Ysbryd Games.
Below are first details on N1RV Ann-A plus a trailer: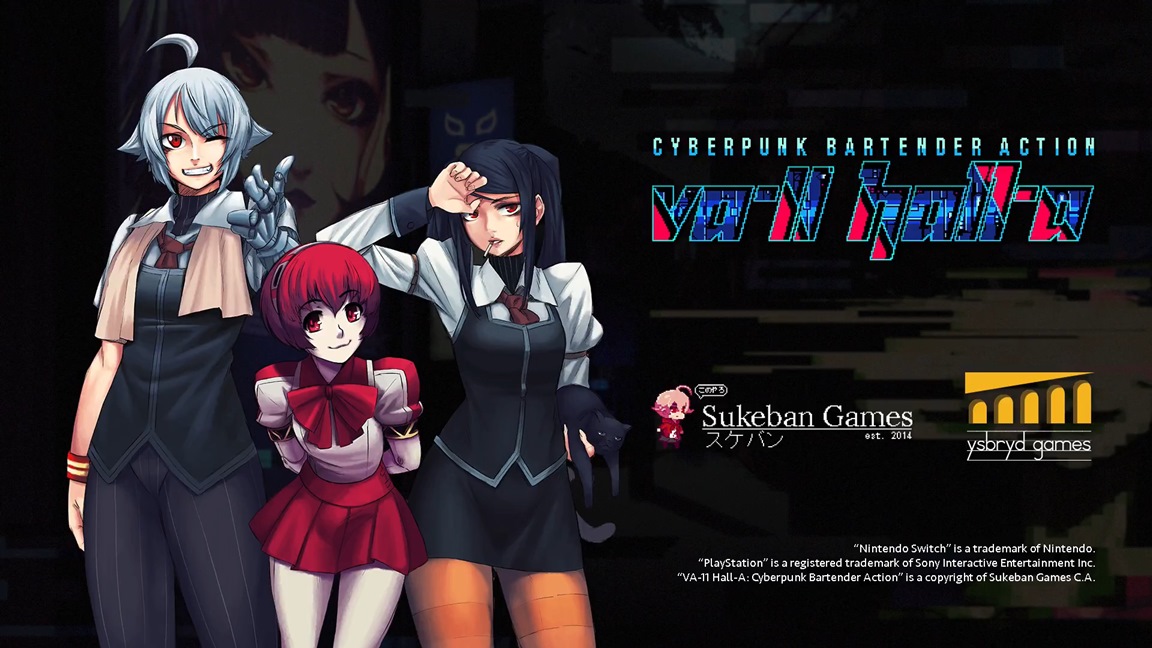 It's official: VA-11 Hall-A is heading to Switch. Sukeban Games announced today that it's game will be released on Nintendo's console in early 2019.
VA-11 Hall-A seemed to be destined for Switch after a designer and artist at Sukeban indicated that it was happening. However, this is the first time we're hearing about it officially.
Continue on below for details about VA-11 Hall-A, as well as a console trailer.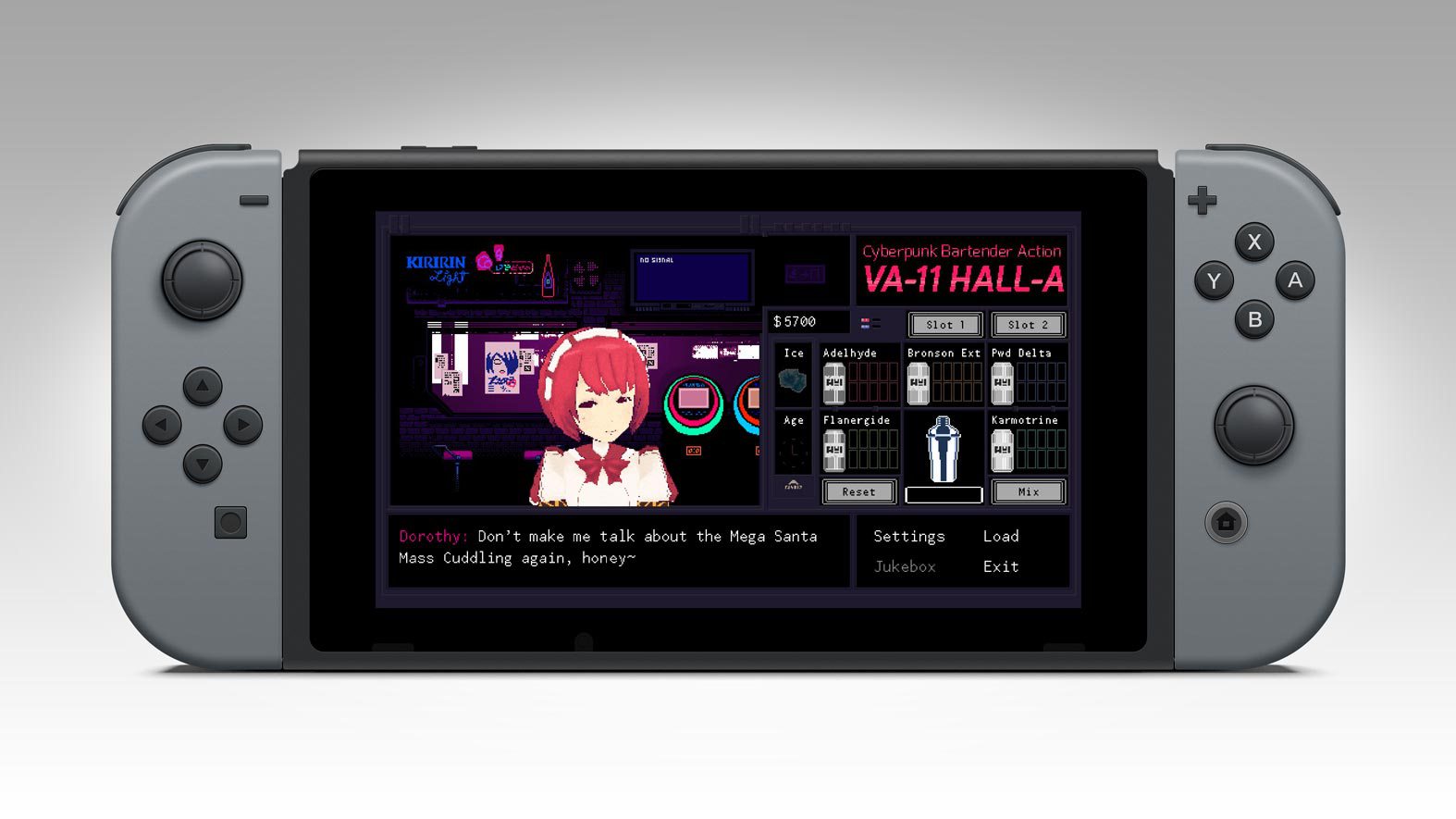 We originally thought that VA-11 HALL-A would be coming to Switch around a year ago. That didn't happen in the end, though it looks like a port is now going to happen after all.
Kiririn51, artist and designer at Sukeban Games, has indicated that plans for a Switch version are in motion. The following details were shared: