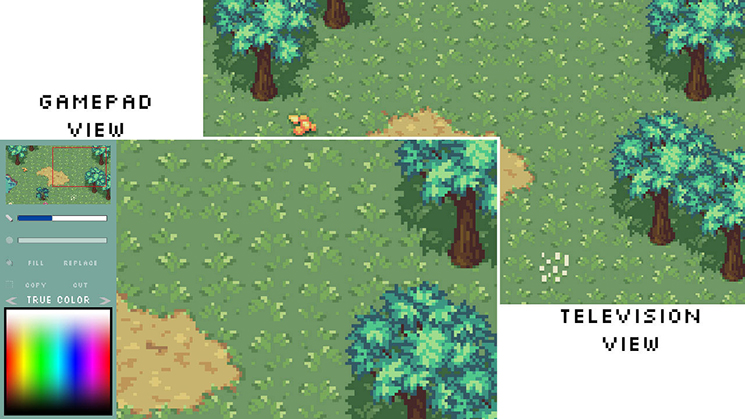 Pixel Paint has been given a new update from Two Kernel Connection. The developer has been a bit quiet about the specifics, but the patch introduces upgrades, fixes, and new features. We do now that users now have the ability to upload your artwork online.
Two Kernel Connection has also indicated that a European and Japanese release for Pixel Paint is in the cards. However, no dates have been determined just yet.
Here was the official notice from Miiverse: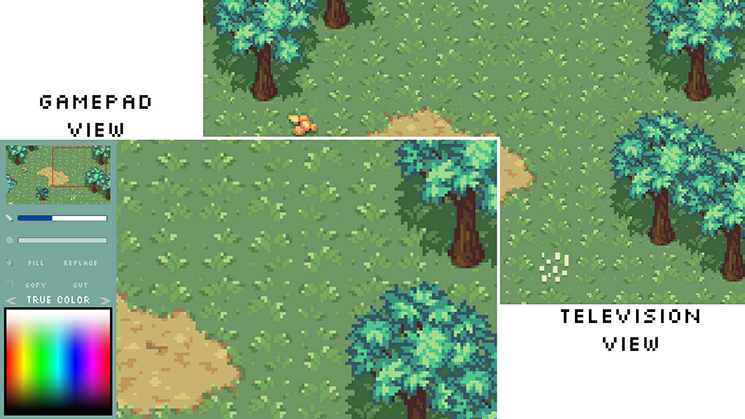 Pixel Paint – a new title that allows users to create pixel art – is heading to the North American Wii U eShop this week.
Pixel Paint supports a variety of color palettes for several retro systems, cut/copy/paste functions, and more. There's also Miiverse integration so that creations can be shared with others.
Pixel Paint is due out on October 30. Pricing is set at $3.99.